I am so excited to share today's DIY with you – only because the girls have been as excited about it as I have. And well, let's just say dipped kitchen jars – no matter their amazingness

- don't quite work as well on them. But a reward chart with magnetic gold stars? AND their own names on it? AND it glows in the dark?! Booooyaaah – we've got a winner!
Since baby #3 is due to arrive in May, hubby and I have been trying to get the girls to do as much on their own as possible and help out. But all we got was a "kicking-and-rolling-on-the-floor-trying-to-put-her-shoes-on" Olivia and a "but-muuuuum-my-legs-are-to-tired-to-carry-this-spoon" Madeline. We were making real progress here friends, obviously. Until I made these board for them. Now, they want to do everything and anything on their own to get a star! It's like, I can retire as a mama and just wait for my kids by the pool with a (virgin) margarita in my hand while they clean up the house. Almost.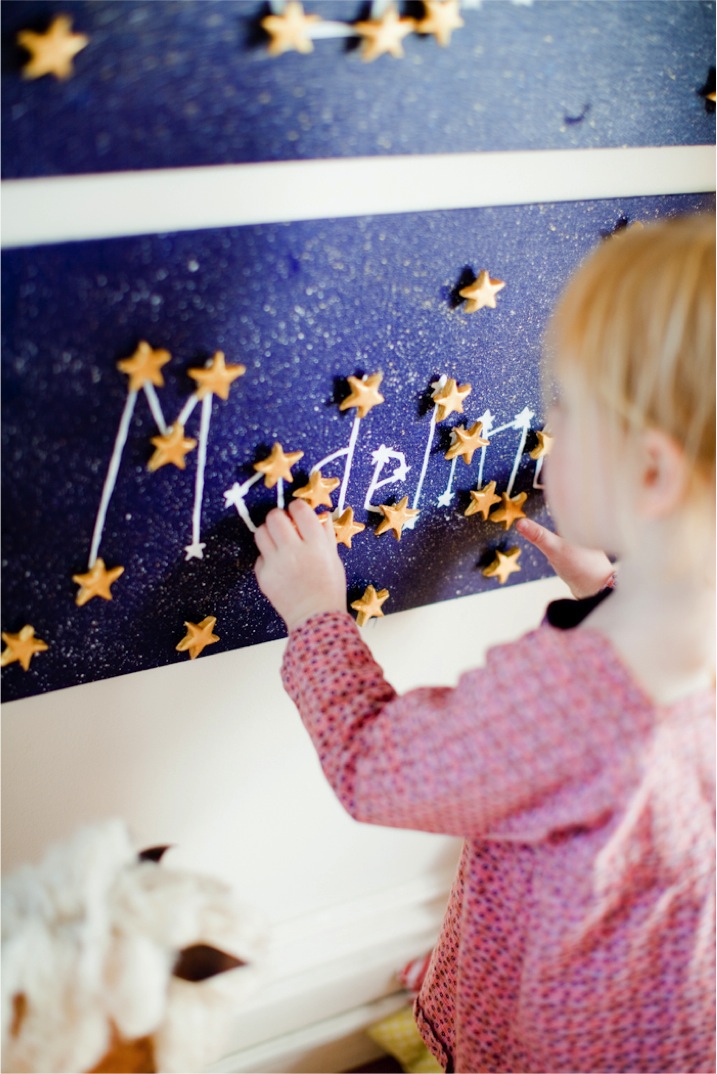 How it works: the rule is pretty easy, they get a star when they are nice/helpful, and once they earn enough stars to spell out their entire name they get a prize – sometimes of their own choosing, something hubby and I come up with something. The starts are magnetic and super easy for them to move back and forth. Right now we're giving away stars left and right because we just started with it and want them to think it's super fun. The girls get a start for getting dressed/undressed on their own, putting their shoes on on their own in the morning (was a BIG battle with Olivia before!), helping to set and clean the table, cleaning up their toys, when they are super nice to each other or other kids, etc. Once all of these things start becoming habits to them (and they get older), we'll tell them about other ways that they can earn stars.
Oh, and yes, like I said, these board also GLOW IN THE DARK! Because we all know that something that glows in the dark is 100 times cooler to kids. And to my hubby  too

Totally optional but a nice final touch. I only added glow paint to the names, although you could go all out and paint the magnetic stars with invisible glow paint also to make it extra cool.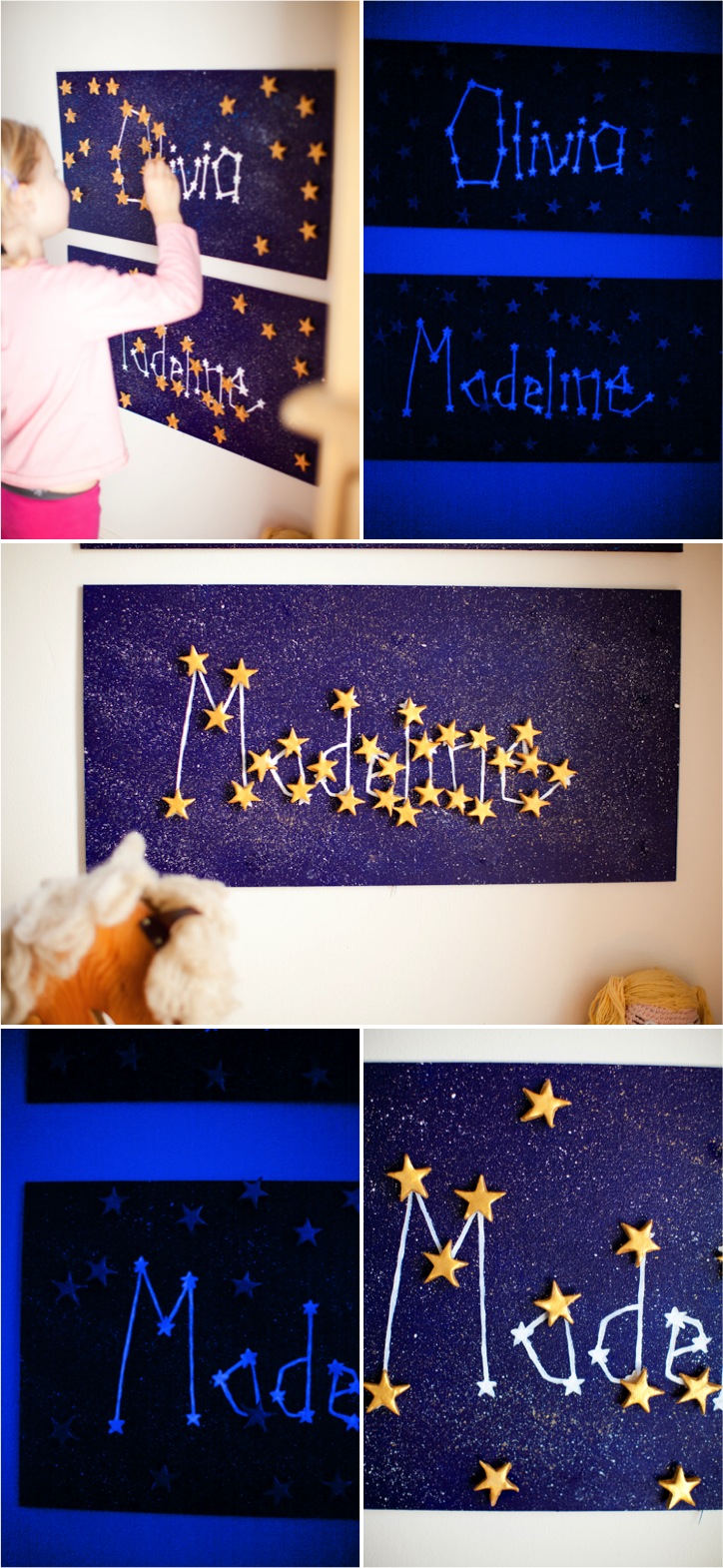 Click here to learn how to make this magnetic constellation reward board
You might also like: