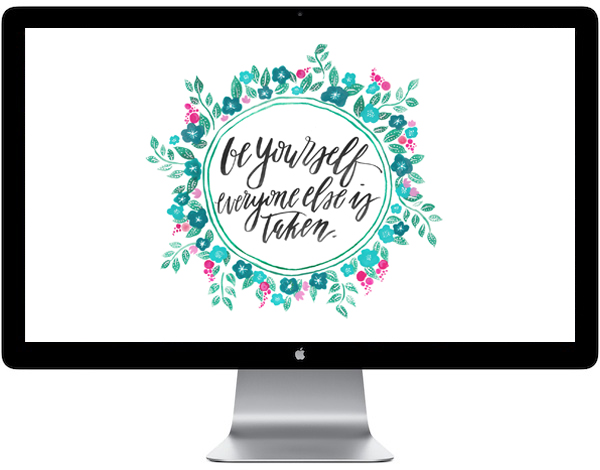 Our happy tech series is back (Check out #1 here), and well, I couldn't be happier about it – no pun intended

Jessica from Coco & Mingo and I worked on a little wallpaper for your computer and phone, and it's all free – so download away, you'll find the download links at the bottom of this post!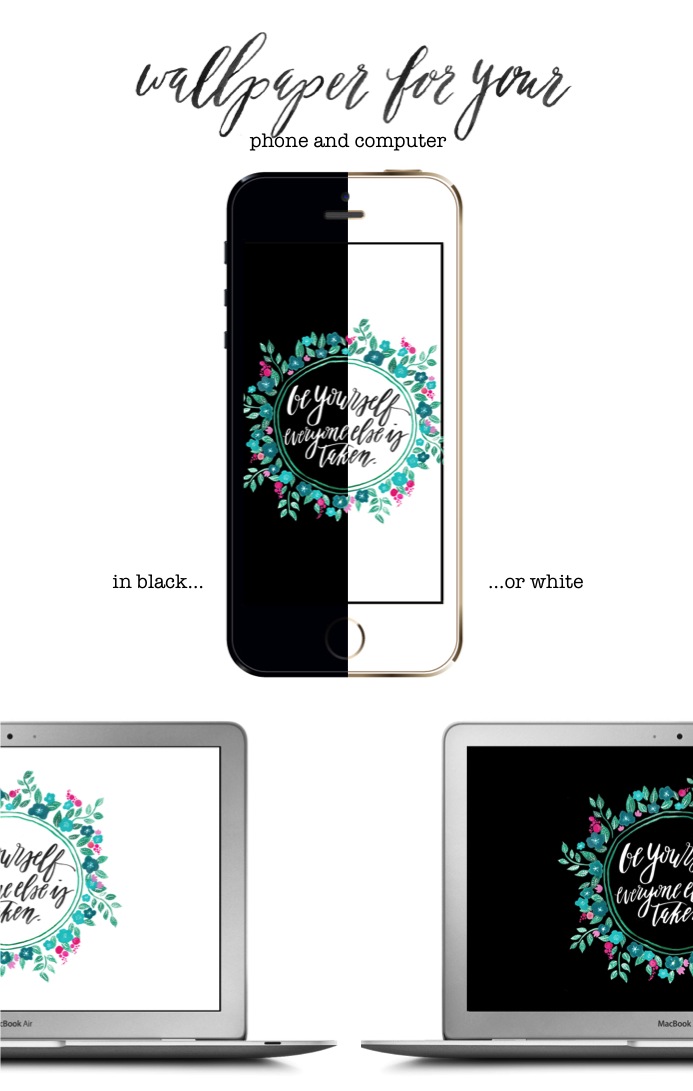 I simply love this quote.  As a blogger, it is so easy to comparing yourself to others, to look at what everybody is working, and well…you end up going to the kitchen to bake yourself a chocolate cake and eating the whole damn thing the second it cools off. Feel better?! Really, constantly comparing yourself to others is just down right depressing. This quote is the perfect reminder we need to stop comparing ourselves all the time – as women, as a professionals in your field, as mothers… who cares what others are doing and thinking. I don't know about you, but I'll be making my way on my own little purple road

Click to download:
1280x1024 black (PC)
1280x1024 white (PC)
2560x1600 black (13 inch Mac)
2560x1600 white (13 inch Mac)
2880x1800 black (15 inch Mac)
2880x1800 white (15 inch Mac)
phone black
phone white
Lettering by Jessica from Coco + Mingo. Floral wreath design by me.
For personal use only. Not for sale or distribution. If shared, please link back to original post.
You might also like: