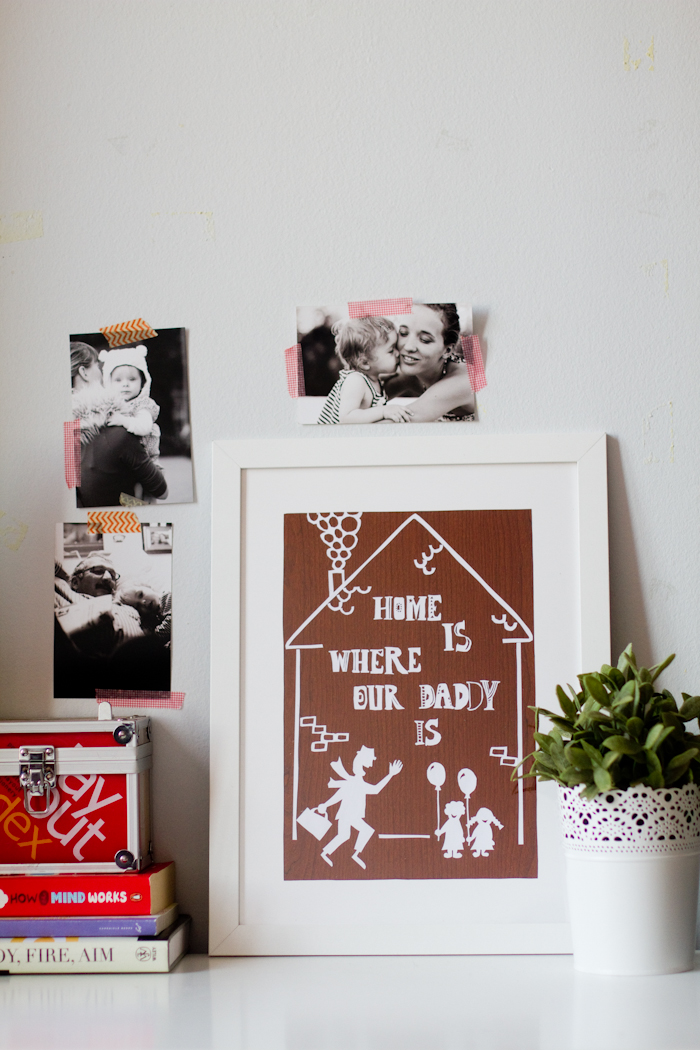 Hope you guys had a great weekend! Spent yesterday with hubby and the girls, had a relaxed father's day with great brunch on our very favorite street of NYC (the best kept secret of the city if you ask me!). The girls and I gave him our presents – and mine was this paper cut poster. I know that father's day is over now, but I though why not share it with you guys – afterall it's never too late to tell your daddy you love him, right? Paper cut isn't that hard, you just need a bit of patience for it.
You can design your own poster – I usually draw up my idea and go ahead with the cutting-, but for this DYI I made a free printable of the poster I designed (for your own personal use, of course).
_____________________________________________________________________
You will need:
- thick paper.
- frame to fit
- faux wood contact paper
- Cardboad
- glue
- precision knife
- cutting board
Instructions:
1) Print our free papercut printable on the thick paper.
2) On cutting board, cut along the lines of the shapes on the printable, avoiding black lines. Tip: starts with the smaller details inside the sheps, and finishing with the outlines.
3) Cut cardboard the size of your frame, and cover with faux wood contact paper.
4) Glue all of the paper shapes onto your faux wood covered cardboard. Let the glue dry.
5) Put poster in frame. You're done!
PS: Did you see this other paper cut project I made?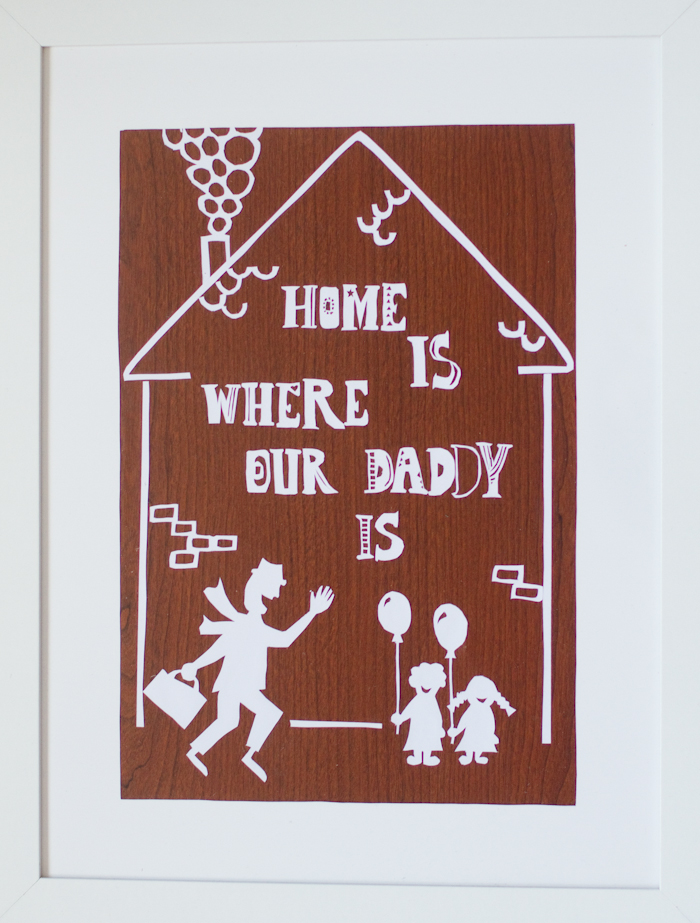 You might also like: