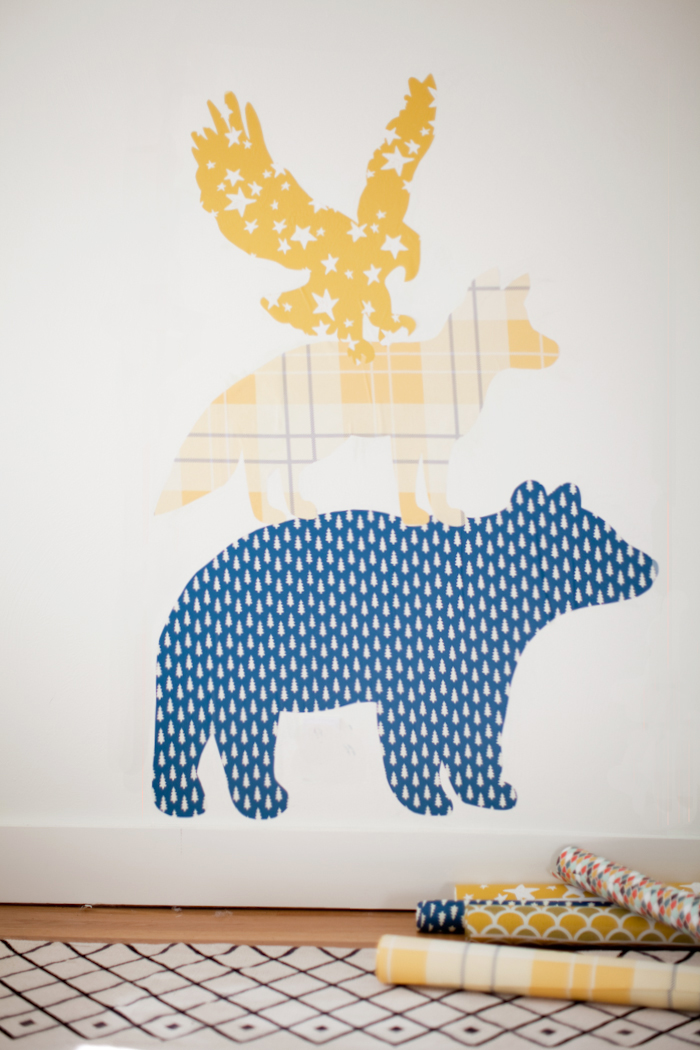 Here they are here they are!
So many of you have been asking me for *boy* stickers after I made my first giant wallpaper stickers using Spoonflower's removable wallpaper for the girls last year….well, I say it was about time I deliver! I really don't mean to leave our little dudes on this blog's sidelines, it's just that with three girls at home….well, the road usually takes me via Pink lane, Pixie Dust alley, Flamingo road, and Unicorn avenue….oh we go different paths and talk spaceships and go camping and build with hammers and nails…..but guess what, girls will be girls

But today, let's switch gears shall we? I've got some bears, foxes, eagles, dinosaurs and whales stickers for you!
I created templates that you can download for each of them – download at the bottom of the post. Quite frankly, I think boys and girls would love these. I make them quite big – but if you want them even bigger for your walls just drop me an email and I'll send you what you need 😉 I was planning on also making pirate ship + treasure island stickers for this edition, but I ran out of time. Next edition – if you guys are interested at all?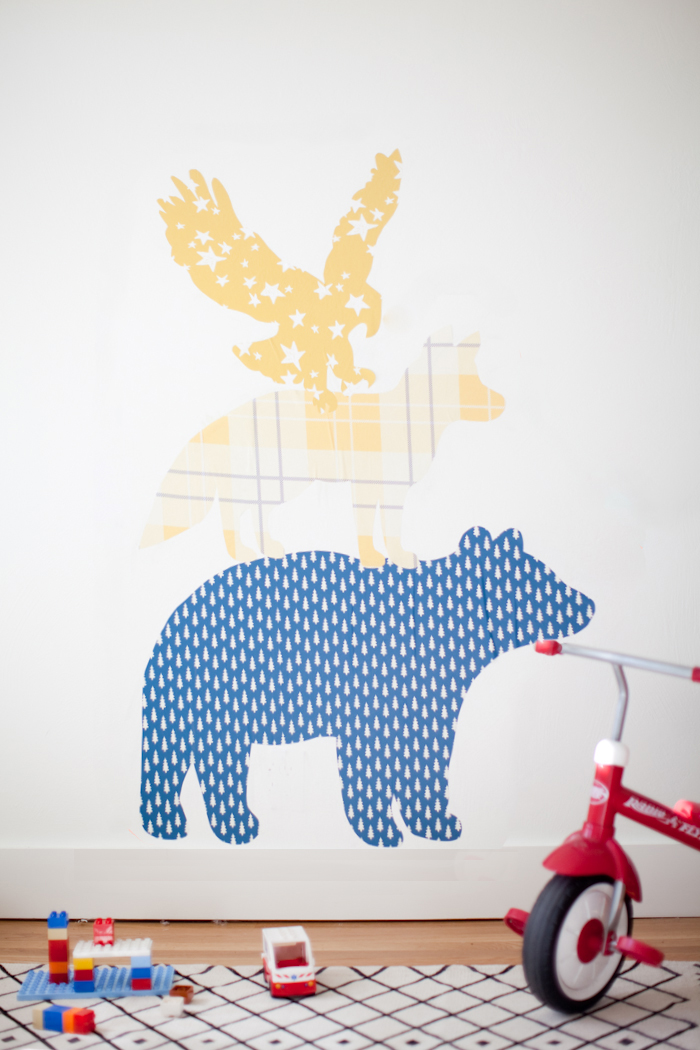 Directions are exactly the same as last time but I included them in this post again. Have fun! Oh, and if you are interested, you can still download the flamingo, unicorn, bambi, cat and bunny wall stickers I made last year – just go to this post

Click here to learn how to make these DIY giant wallpaper stickers!
You might also like: