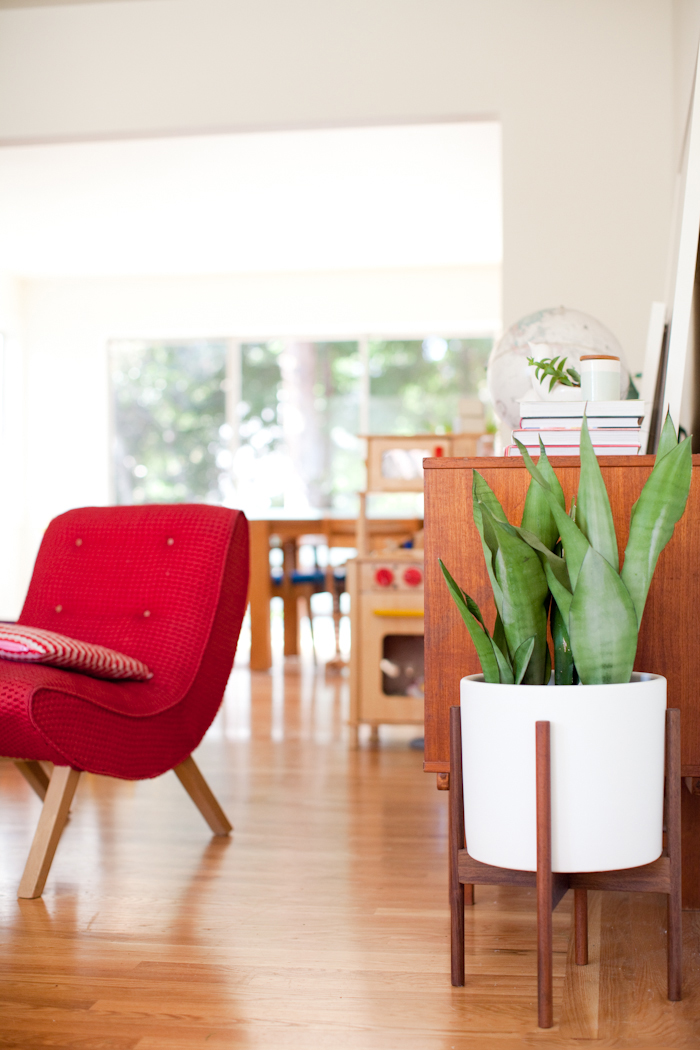 Happy Monday to y'all – and what a happy Monday it is, today I've got a little something awesome for you…a giveaway with Modernica! These guys are based in Los Angeles and I pretty much love everything they come up with….but their planters, ooooooh their planters. I'd been eyeing them for a long long time, and now that we moved in our new home, I am on a mission to add a lot more green in the house – the perfect excuse to get this Modernica planter. Now that it is in our home it's like life is complete, you know? 😉 I kid I kid, but really – everybody that comes through our door comments on how great it looks. Never thought you could be in love with a planter? well, there.
And so, like I said, it is YOUR lucky day because you can win the exact same planter that I have in my home – which is this one, the case study cylinder planter (%150 value). It's the kind of planter that would look great in any home really – the combination of the wood and ceramics make it a timeless piece!
To win, just enter in the rafflecopter widget below – you've got up to 20 possible entries so use 'em up!
PSSSSSSSSSt and oh, by the way, I'd be you I'd really make sure to check out their entire website – they are having a store-wide sale right now, 15% off EVERYTHING!
* Giveaway sponsored by Modernica and limited to U.S. readers only. $150 USD total value. Winner will be contacted by email once giveaway closes on 03/16 and announced in the rafflecopter widget above.
You might also like: