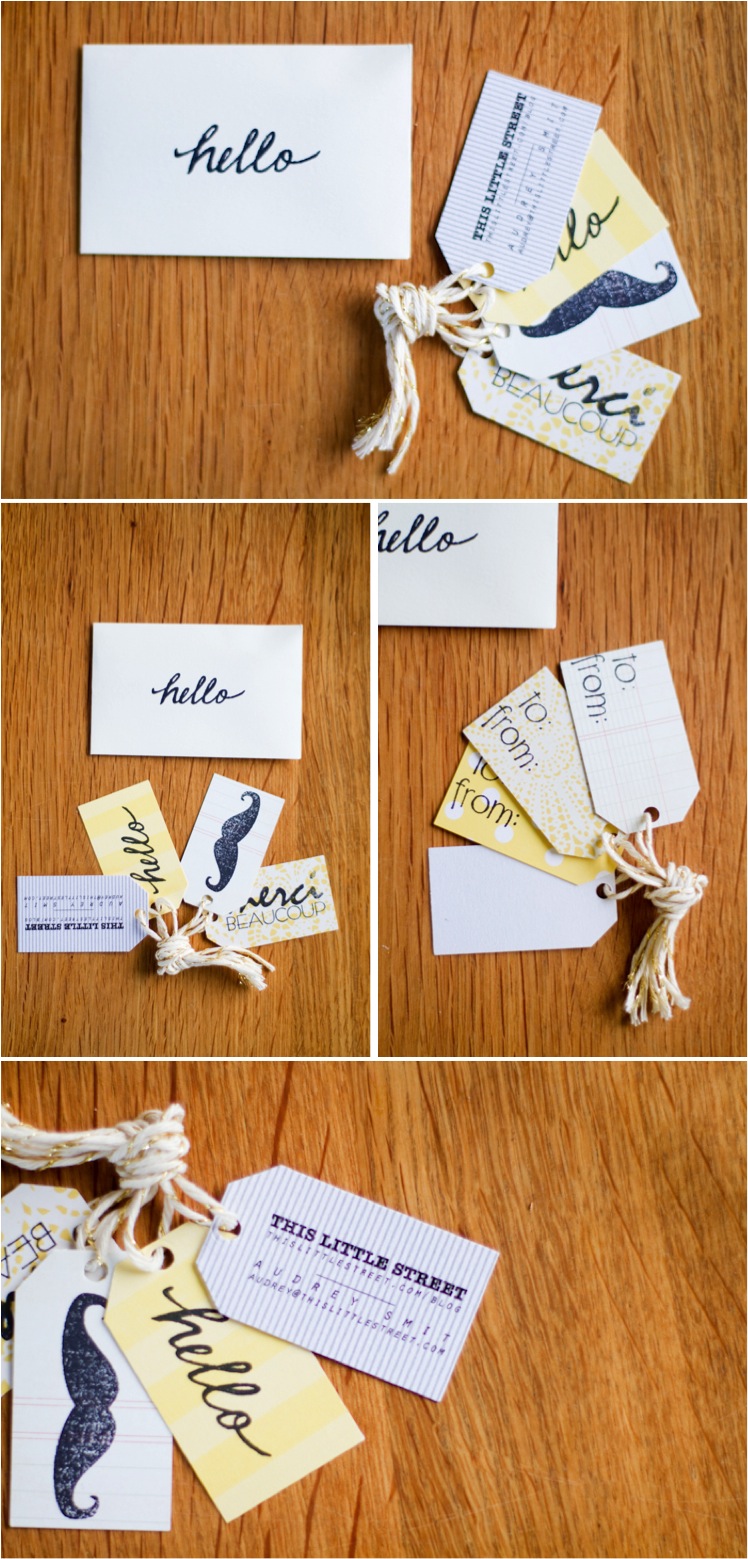 My business cards for ALT NYC.
Sorry I went MIA for a few days, friends! Last week was pretty busy with the ALT NYC conference - stuffing my mouth with gum balls and making friends with Martha ;) My friend Gloria from Little White Whale also attended the conference with me, and I am so glad she did – it's always a bit overwhelming to be in an unfamiliar room with so many new faces and so much going on! The conference was amazing in every aspect, and I enjoyed it so much more than the Salt Lake City version last January.
Some of the best advice I heard during the day:
Set a goal. Know where you want to go and stay focused.
Urgency is addictive. We all spend too much time trying to extinguish fires that are often just the size of a matchbox. Learn to focus on the things that will actually make a real difference.
You will have to prove yourself. Everyday. For the rest of your life.
Strive to create beauty, always – whether it is with your images, words or actions.

Believe in your own secret sauce.
My main takeaway from the conference was, as the ever-inspiring Guarance Dore put it so well in her closing keynote: there are no rules but the ones that you set for yourself. The only thing you can do is figure out what works for you, because the truer you are to yourself, the more you can make yourself stand out. Become the fuller expression of who you are. Tell your story in your own way, with your own words.
And of course, I couldn't do an ALT recap without talking about the business cards – the real reason why people come to the ALT conference, I am quite sure of it

Above are some pictures of my business cards, which I had so much fun making. The first tag was my card, and the rest were fun little gift tags that people could use later with gifts. I handed them out in a little "Hello" envelope. And below are some of my favorite cards from ALT.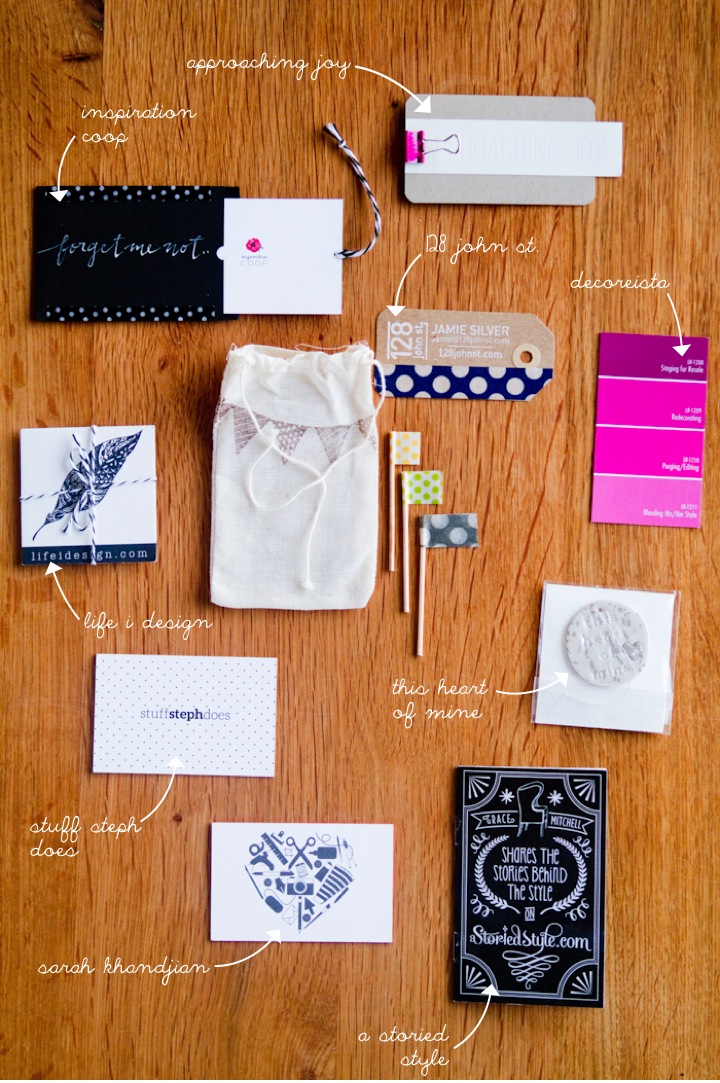 These are all non-businessy business cards, and that's why I love them so much. They are all so creative and unique, and they give a glimpse into the personality of the people that handed them to me:
Approaching Joy attached a sticker with hot pink clip to her card| Inspiration Coop made sure we wouldn't forget her with a clever sleeve;) | Jamie Silver at 128 John St. put together a fun little bag with mini flags  | Decoreista cleverly used pantone on the back of her card | Life I Design wrapped hers with twine, like a little gift | This Heart of mine included a pretty little pendant | Stuff Steph Does was all polka dots and colored-edges | I simply loved the design on Sarah Khandjian's cards | Grace at a Storied Style turned hers into a mini-book with pictures of her work and a couple of stories
You might also like: