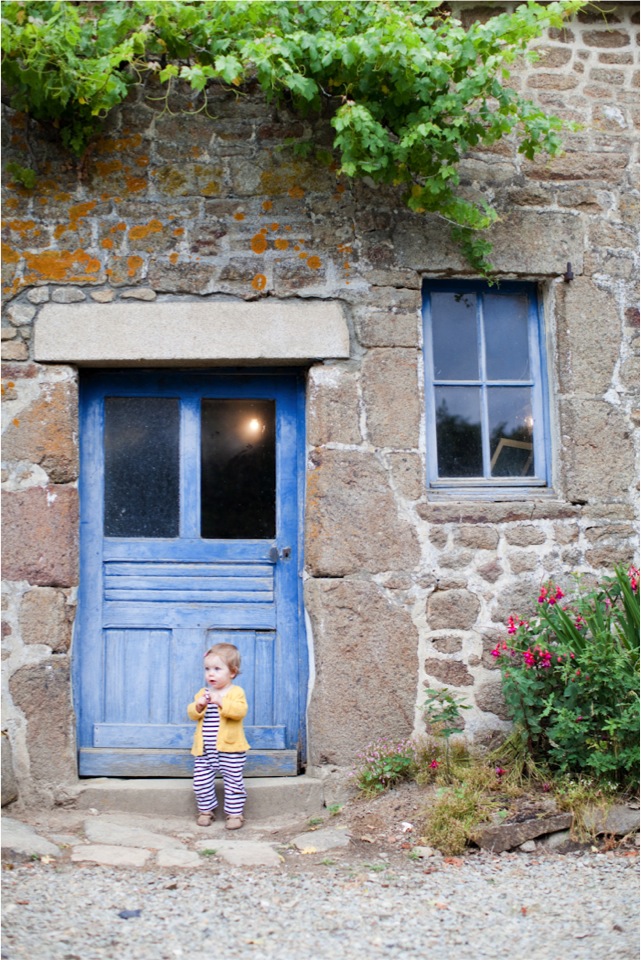 Many of you have been following our european summer adventures on my Instagram account, and now that we're back States-side I wanted to share some of my favorite pictures from our time visiting family in France and Denmark this past month. So sorry I went MIA for a month by the way – I had originally intended to blog during our trip but then between the traveling, jet-lag, third trimester of pregnancy and real need to disconnect from the screen and spend time with the girls (+ working on a super fun project I've been working on for a while that I'll be revealing to you all in just two weeks!), I just didn't cross many items off my blogging to do list. Hope you'll forgive me

Let me tell you, traveling with three little girls during your third trimester of pregnancy during 16+ hours was absolutely no joke. Don't let the pretty pictures fool you – I was tired the entire time and hubby only joined us for the second half of the trip. Was all this traveling worth it though? Absolutely, without a doubt.
Since I was tired we slowed things way down and had a great time enjoying the simplest of things. For us that mostly means picking flowers on the side of the road, harvesting vegetables in my parent's garden, jumping in the lake in Denmark, eating candy and cake, and spending some time (re)discovering the beautiful places and villages just around the corner. No agenda. We just took each day as it came and tried to make the most of it

There is so much history everywhere you go in Europe, but when you grow up there, you kind of take it all for granted and don't always see the beauty of it all. Od castles and 13th century churches just blend in with your everyday. Now that we live in the US both hubby and I appreciate the history of the places we were born and grew up so much better. My absolute favorite place I discovered this summer was the little fishermen village of St Suliac in Brittany – an hour away from where my parents live and somehow I had never even heard of it! Old stone house with bright doors and shutters, hollihock growing  at every corner, a little crepe restaurant by the water and hardly any tourists – it was a dream. We roamed the empty streets for hours, just taking it all in.
While we were in France the girls also went to summer camp in France in my parent's village (for a whooping $30 a week per kid!) and it helped so much with their French. The first few days of camp are never easy because they barely know anything and their French is really not as good as that of French kids their age, but I am always amazed at how they tackle the challenge and make the most out of a situation they are uncomfortable with. But I really believe that long term it will help them handle just about anything they don't quite feel comfortable with and give them tons of confidence. They were completely immersed in the French culture without me to help, and in the end they made friends with tons of little French kiddos, learned new games and new ways to look at things, and now they keep telling me they can't wait to go back to camp next year.
Because in the end, it's all about challenging ourselves and stepping out of our comfort zone, right? Happy summer, y'all!
You might also like: