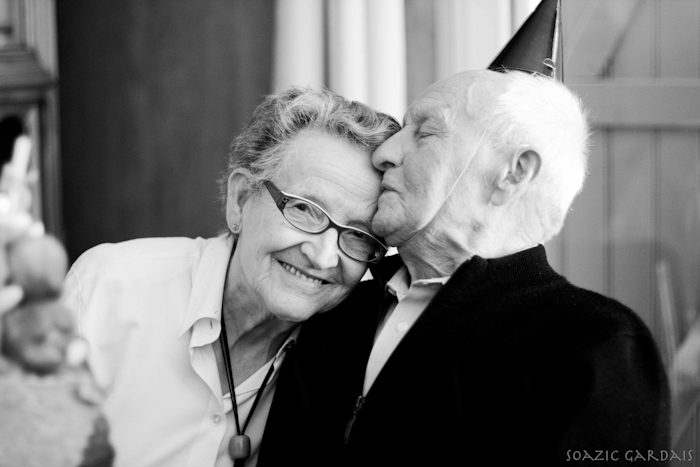 Just a sweet photo to share with you today.
Now that the Valentine's day craziness is over, it seems only normal that I'd like to talk about love, right?

I didn't really plan it that way, but last week my best friend Soazic sent me this picture of her grand-parents…made my heart melt. Her grand-parents have been in love for over sixty years – that 6.0, people!!– and I don't know, isn't that beautifully crazy?
I'm not a super-duper romantic kind of girl – oh I love a weekend away with hubby and small attentions, but I've never really been into rose petals on the bed or Nicholas Sparks movies for that matter. But seeing that kind of endless, genuine love almost brings tears to my eyes. We all know that being in a relationship isn't all filled with pink and unicorns, and it takes a great deal of work and understanding to make sure that love doesn't die with time -but personally, I am up for the challenge. Because growing old with my best friend, that's one of my biggest wishes, and really, I couldn't imagine my life any other way but with my husband next to me, holding my hand and making silly jokes. Happy Monday, friends!
PS: Did you enter our giveaway?! Hurry, hurry, you have until tomorrow to do so!
Image credit: Photography by Soazic Gardais.
You might also like: