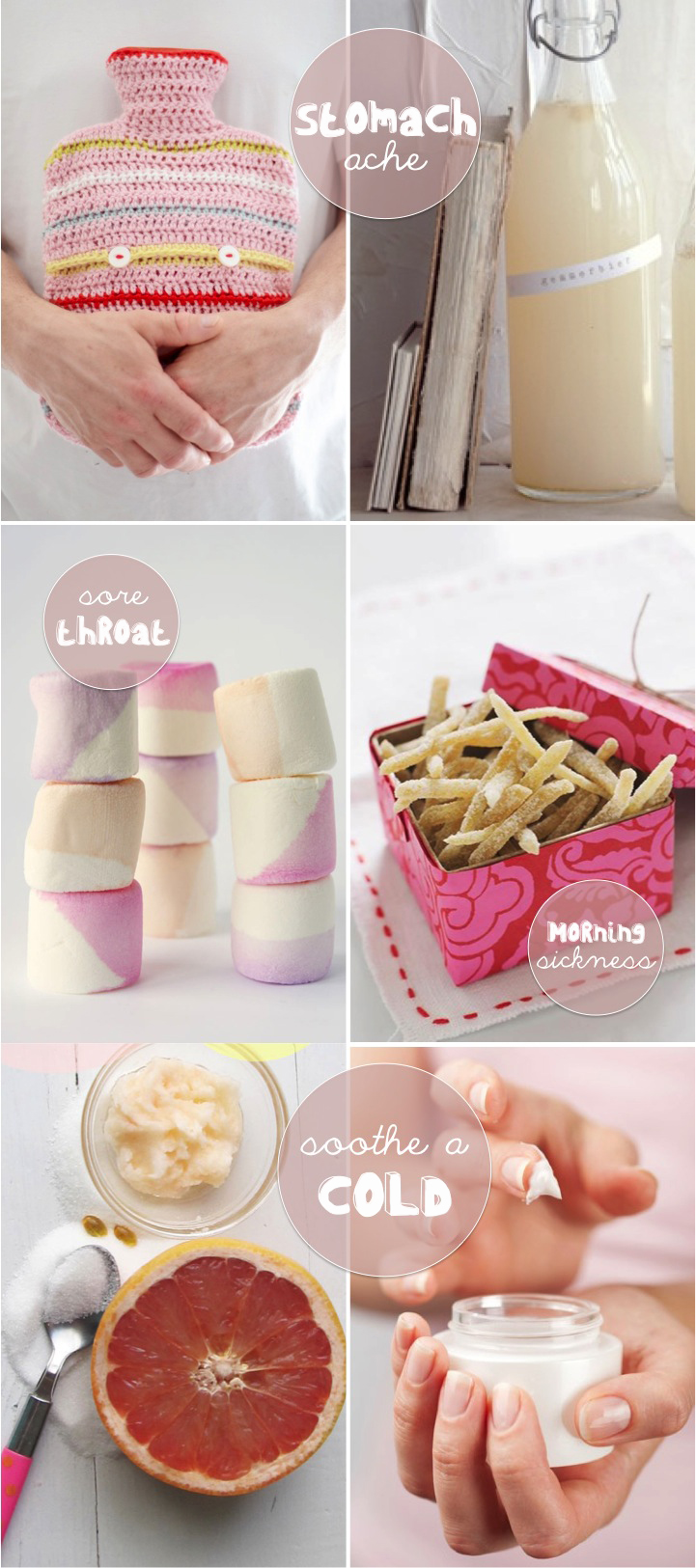 Last weekend I was miserable – runny nose and soreness that comes from blowing it too often, felt chilly and all I wanted was to hang out under the cover.And let's not talk about my (rather grumpy) mood, shall we? Hubby helped out with the girls, prepared me about a thousand cups of tea, and that alone helped so much. When you're sick, the smallest intention goes a long way! And so I thought, wouldn't it be so nice to make a little something special for our friends when they are sick? Here a list of fun little DIYs that will help you save you friend's day:
Of course, you can also just bring them a box of Advil that you picked up at the pharmacy…but if you have the time, I think any of these little will make your friends feel all that much more loved and cared for. Do you guys have any special homemade remedies that you make for yourself or friends when sick?
Happy weekend, friends!
You might also like: