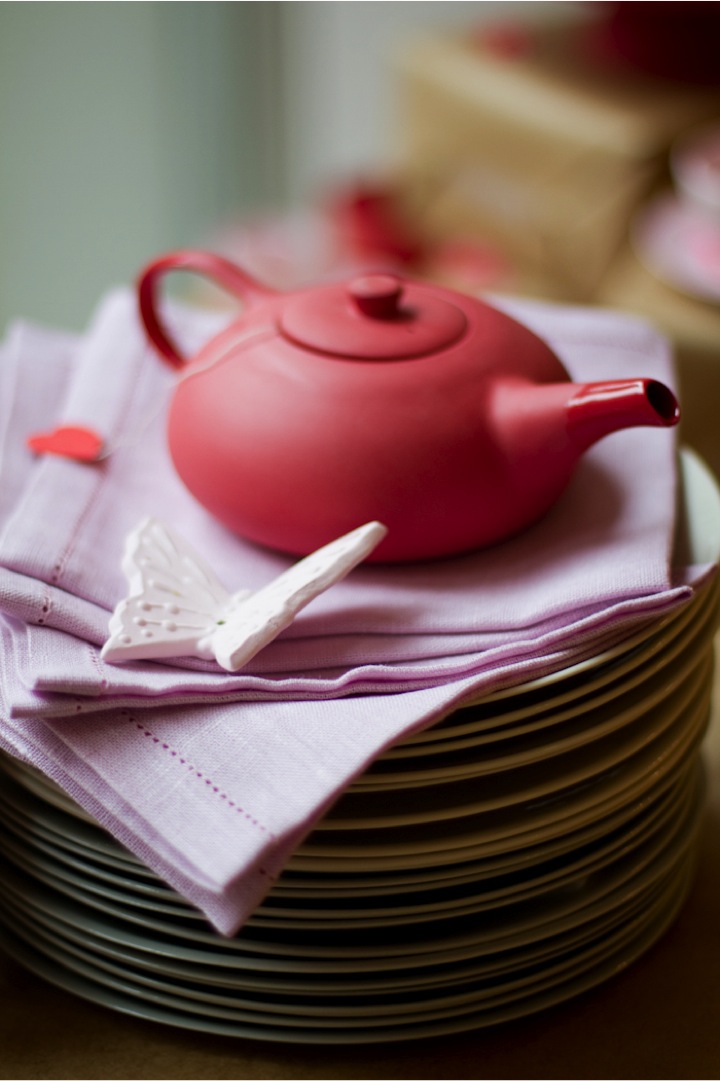 Mud's Valentine's day window in their SOHO shop in NYC.
I came across the prettiest, most functional collection of ceramics and thought I'd share that with you today. Living in NYC, space is super tight – especially when it comes to the kitchen. Counter space is basically non-existent, and we almost have no cabinets – so I am very picky about what goes in there because I want everything to be pretty and functional. Enter Mud Australia and its beautiful collection of handmade ceramics. No fuss, it's all about simplicity with Mud – all of the pieces are designed to emphasize natural lines and functionality. Use every day or dress them up for a friendly dinner, Mud really is the perfect dinnerware.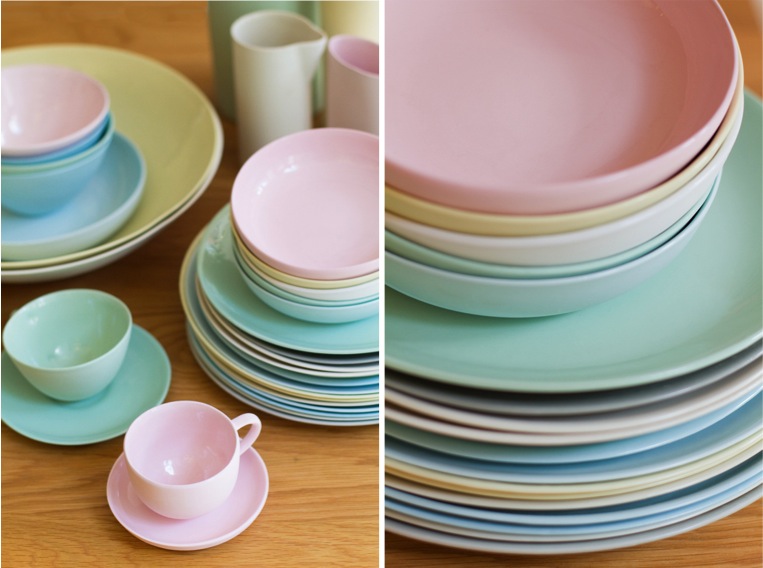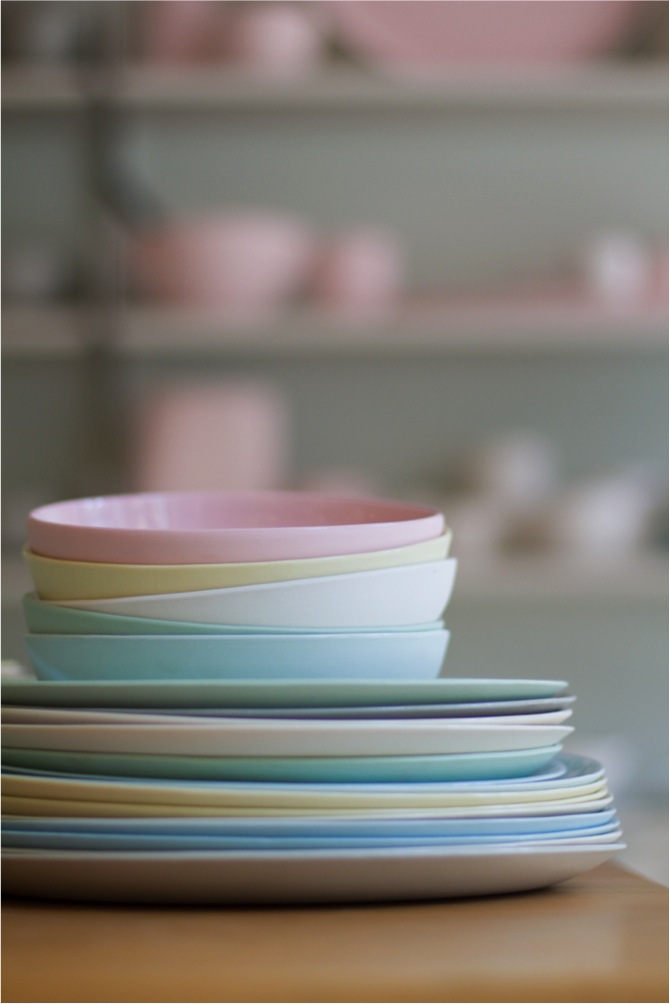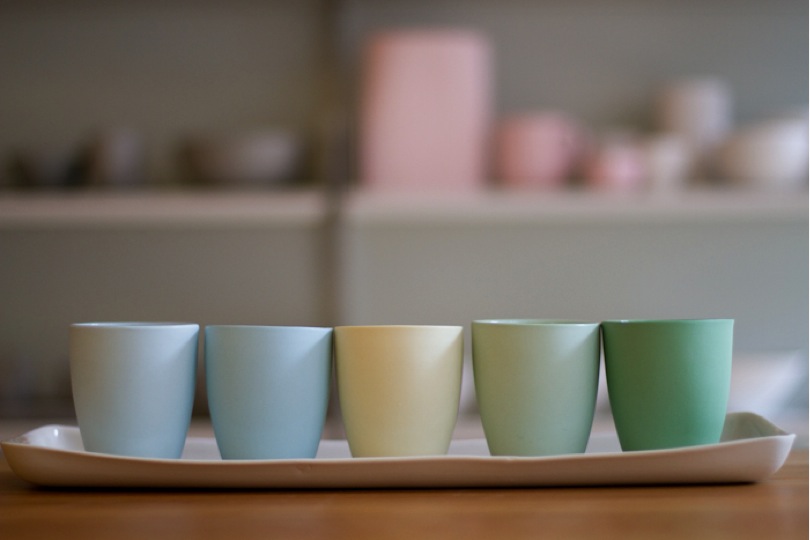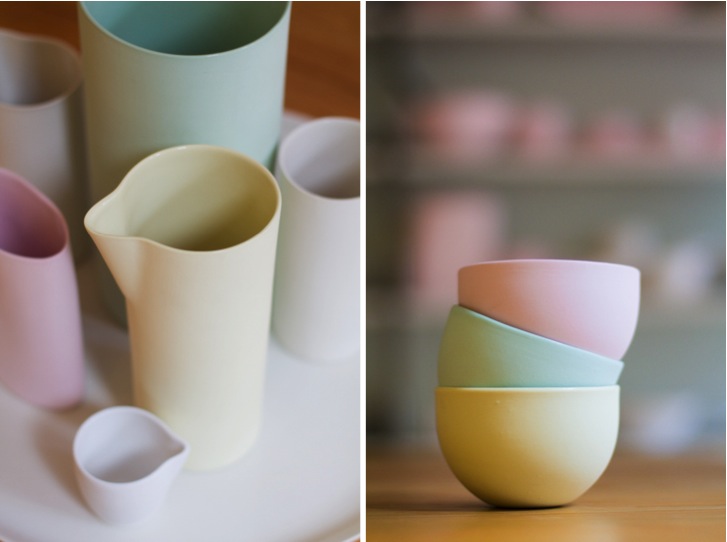 Mud's collection includes about 50 designs (plates, carafes, bowls, etc) and about 20 different colors that you can mix and match….and I had so much fun doing just that when I visited their shop in SOHO last week – who knew one could have so much fun stacking up plates?

Each piece is entirely hand made in their Sydney studio from the best materials available, and is completely unique. And the even better part? These pretties go in the oven. AND the microwave. AND the dishwasher. Seriously. What else could you ask for?!
So, where can you find Mud if you're not in New York? You can find some of their pieces in online shops like Gretel Home or Horne, and you also can order anything from the store on Crosby St in New York just by emailing soho@mudaustralia or calling (646) 569-9191. And if you're in Australia, you can of course order from the shops in Sydney & Melbourne.
PS: Food bloggers – these would make the best photo props too!
All photographs by This Little Street.
You might also like: