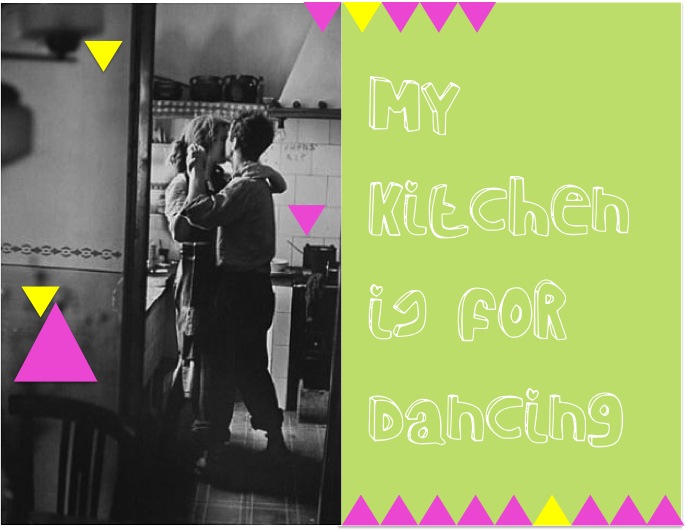 Illustration by Audrey Smit based on picture by Elliot Erwitt
We like to dance in our family. We do it almost every night, once we all find each other in the comfort of our little home after a long day of working and playing.
Back in the days I used to salsa dance, and I'd get the biggest high getting my mind lost in the music and my feet lost in the steps. But it's a complete different kind of a high when I dance with my hubby and my little girls. We move our legs and we shake our little booties and throw our arms up in the air. We all look silly really, but who cares, because none of us is here to win a dance contest. In the end, it's not really about the dancing, but about the togetherness.  We dance together like others hug and kiss. Dancing together is our way to say I love you, and I can't believe how lucky I am to have you in my life.
So this weekend we'll dance - oh will we dance! In the living room. In the kitchen. In the bathroom for all I care. My little girls will do silly moves with their daddy. And I will scoop them up and dance, sandwiched between their tiny little bodies. And we'll make that big bundle of love twirl and twirl around until we're too dizzy to stand. And when my little girls grow up and they have little ones of their own, I hope they remember those happy moments, and I hope they throw a hell of a party in their own kitchen. And of course, I sure hope to be invited

That being said, well, can we say that there's nothing that says party in the kitchen like a little touch of neon?! I don't know about you, but neon just makes me want to grab my disco shoes ! So here's a little inspiration: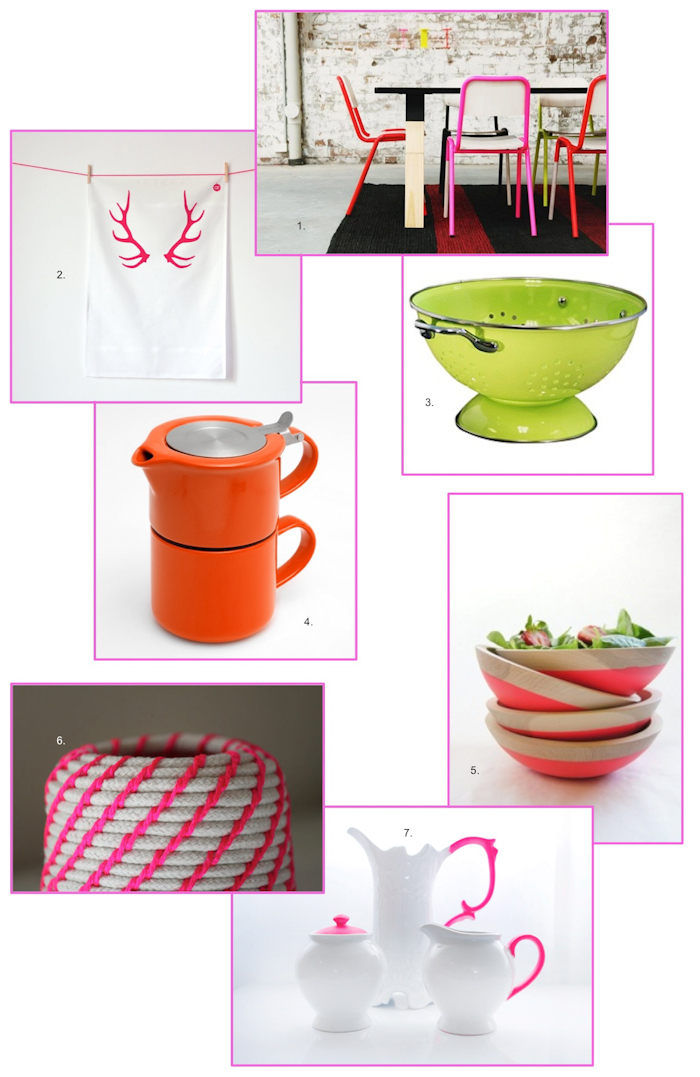 1. How fun are these Jake chairs by Koskela?| 2. I love this neon pink deer antlers tea towel by Olwein.| 3. Lime green colander. Bright and happy! | 4. Pretty little Orange tea for one brewing set at Poketo. | 5. I can't get over how pretty these Neon pink salad bowls by Wind & Willow are, via The Foundary.| 6. Upcycled natural & neon pink basket by Find Your Happy – perfect to hold your wooden spoons! | 7. Great DIY neon classic pottery by Shop Sweet Things.
And if you need even for incentive to get dancing in the kitchen, check out these new modular tiles by IXXI. Happy mood -and feet- guaranteed! Via Poppytalk.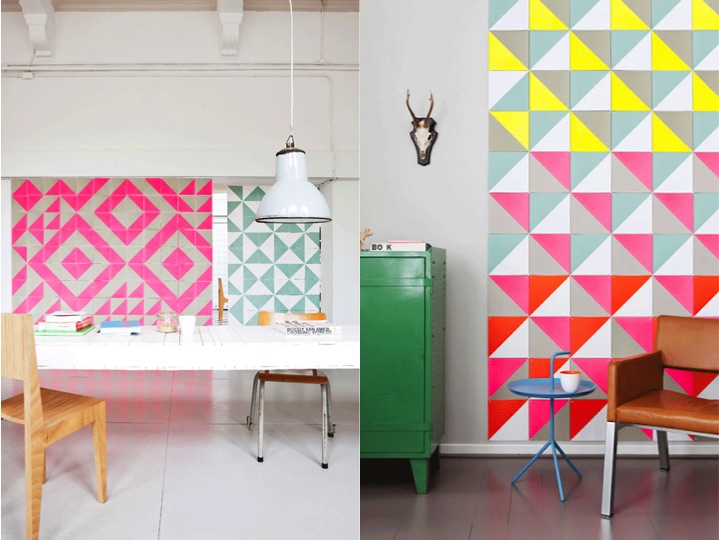 You might also like: