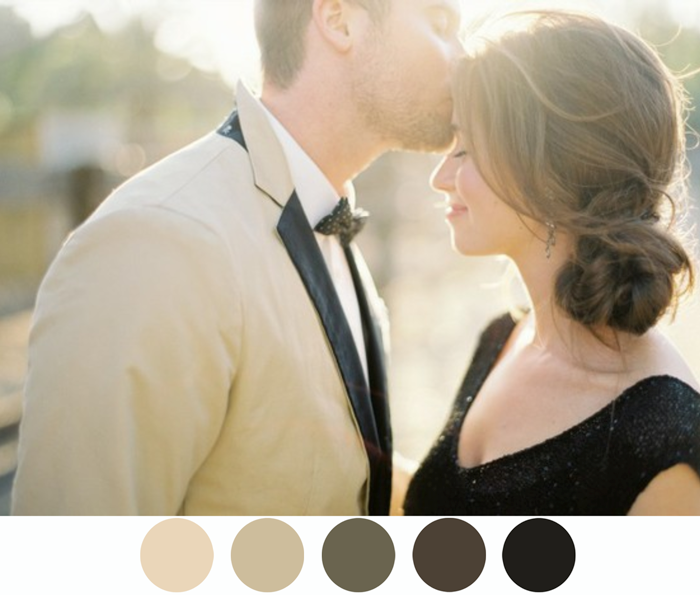 Photography by the amazing Jose Villa.
A kiss on the forehead. So simple. So sweet.
Are you guys into PDA? I don't usually care much for it, but I have to admit that I love to see someone getting a kiss on their forehead. Husband & wife, father & daughter or grand-mother & child…I find it so beautiful. There's something really pure about it. And when hubby kisses my forehead, my oh my, I can't help but smile like that girl in the picture. Make me feel like a little girl when her crush tells her he likes her too. Butterflies flying left and right in that little belly of mine. No words needed.
And with that, an assortment of girly things that also make my heart flutter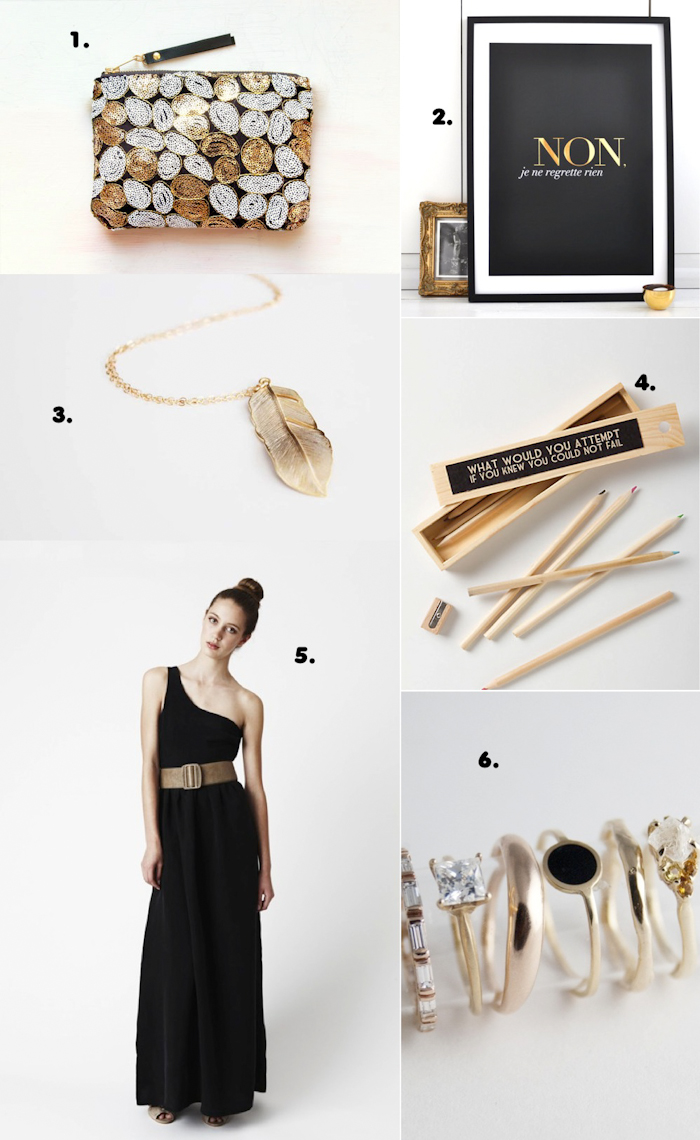 1. Gorgeous gold clutch by gift Shop Brooklyn. |2. I've featured this print before, but I love it so much…"non je ne regrette rien" print by Sarah & Bendrix. |3. Long feather necklace by Junghwa. |4. I need those pencils. At Anthropologie. (PS: Did you enter our Anthropologie giveaway already?!) |5. Glamourous maxi dress by Three Little Ducks.|6. Gotta love Bario Neal's collection of rings.
You might also like: