And last but not least, here's a list for the little ones – whether you have a boy, a girl, or a tiny little baby at home, you'll find some ideas. Sorry, I didn't have a chance to get to the bigger kids/teens this year – but next year I'll make sure to include them! Hope you like what I found.
In other news, we're leaving for Arizona this afternoon for a little vaca. We will celebrate Thanksgiving with the (awesome) family I lived with when I was an exchange student in high school – I haven't seen them for 4 years and I'm so excited. And after that we'll head down to Tucson for a little vacation. I did my B.A. at the U of A and I can't wait to share that part of my life with hubby and the girls. It's going to be fun, definitely expect some pictures from the trip! Oh, and I'll be posting all the way though, so you won't be missing any TLS fun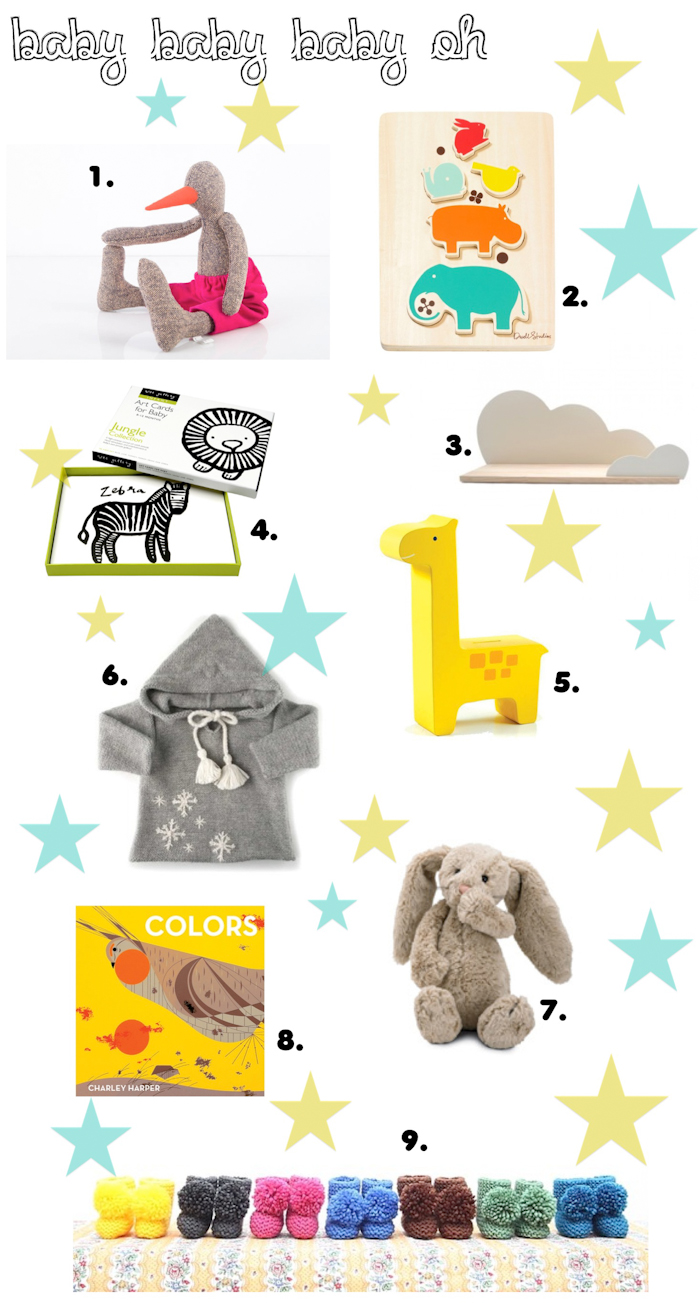 1. Eco bird doll by Timo Handmade |2. Animals wooden puzzle by Dwell Studio. |3. Cloud shelf at My little Square. |4. Animal baby flash cards|5. Giraffe bank|6. Snowflake hoodie |7. Bashful bunny. My daughter has it and adores it! |8. Colors book by Charley Harper. |9. Knitted pompom booties by Happy Circus.

1. Princess and the Pea bed set. |2. Ear muffs by Rainbow Mittens. |3. Wooden market stall. |4. Hand-painted bike bells at Poketo. |5. Tablecloth playhouse by Kids Decor.|6. Garden teepee. |7. Polka dot bike.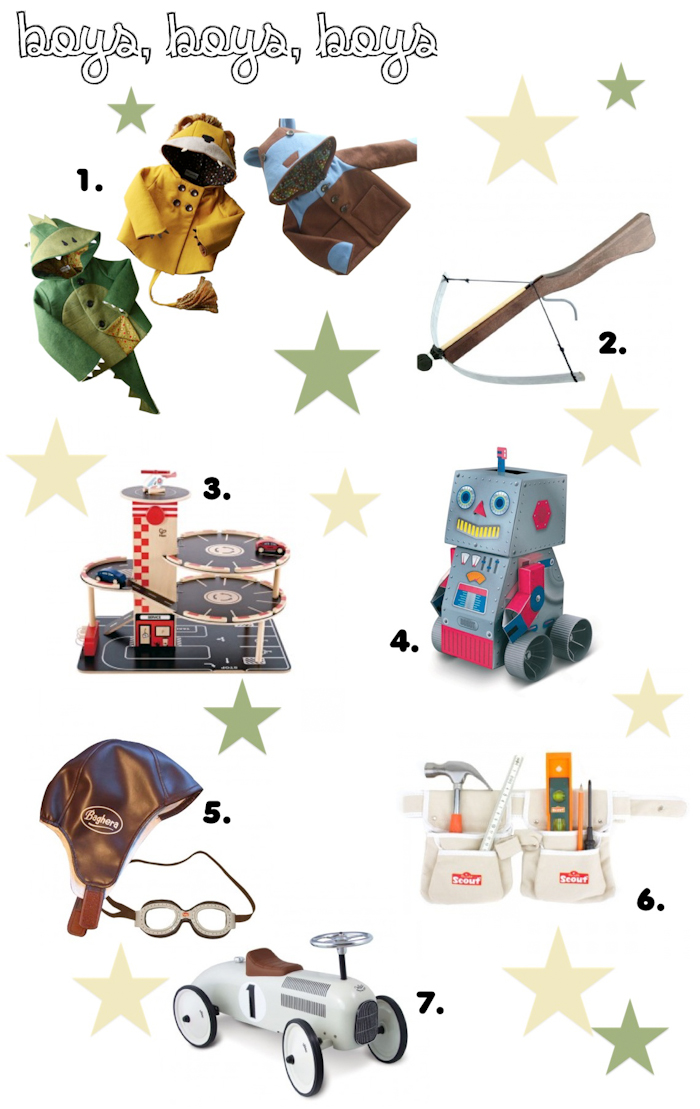 1. Awesome animal jackets by Little Goodall. |2. Knight crossbow. |3. Wooden carpark |4. Make your own robot kit. |5. Race kit. |6. Tool belt. |7. Vintage car.
You might also like: