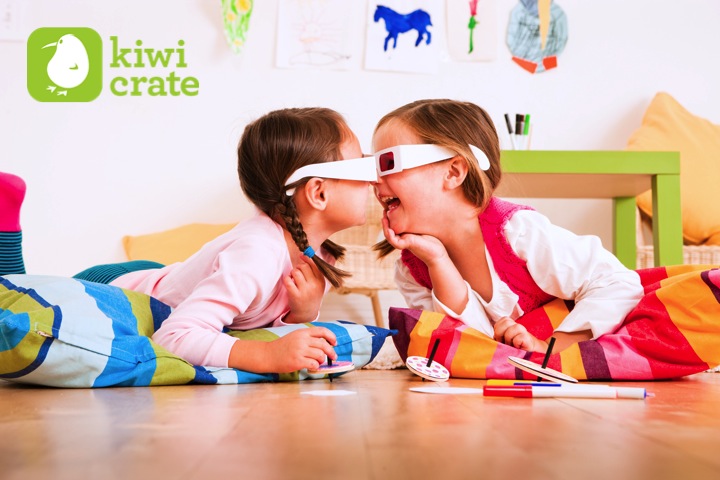 Raise your hand if, like me, you've been wanting to do more creative things with your kids, but just can't seem to get it together? I always have these great prospects in mind of things I'll make with the girls….and then we just end up making a bead necklace or a salt dough sculpture. Really, who has the time to come up with great ideas for kids, find the supplies?!
Enters KIWI CRATE, and my life changed forever. Seriously.
Kiwi Crate is a (rather awesome) subscription service that sends you a themed creativity crate every month with 2-3 carefully-designed & kid-tested projects. The crates cover a range of subjects and areas including art, science & imaginative play.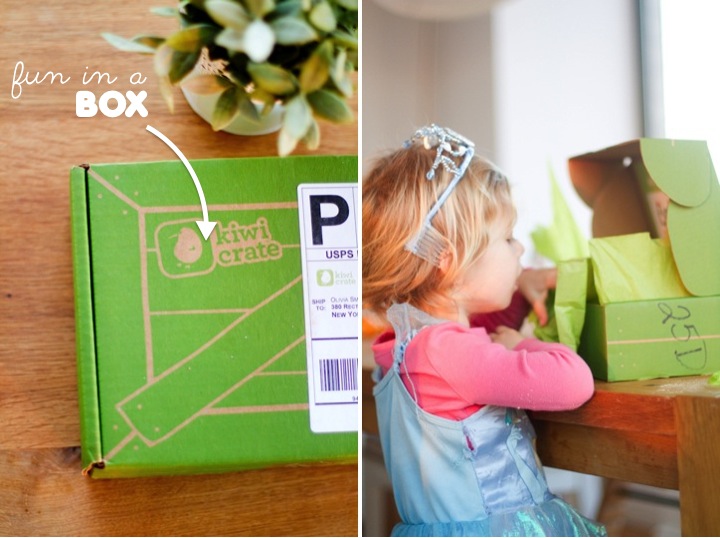 Olivia received her first crate in December, and was over the moon with excitement opening it. I meant, the girl didn't even bother to get dressed when we received the package that morning – yep yep, that a PJs + princess dress outfit she's rocking 😀 She smiled from ear to ear the entire time we were working on the box, and we had so much fun working on these projects together. Creating memories.
And I have to admit, I was simply blown away by the entire content of the box we received. The projects are cute, fun, the content is of quality and everything you need to complete the projects is in there. Easy peasy. The box we received included a penguin bowling set project (such a blast!), paint+ crayons to make aurora postcards and a penguin ice cube tray so that the bigger kids could do some experiences with ice.
Now I have to say, I am usually not a big fan of subscriptions services. I have high standards, I like things to be done right, and in the past I've just been disappointed by so many subscriptions services. But Kiwi Crate went far beyond my expectations – and let me tell you, that's not an easy thing to do.
Next time you're looking for the perfect gift for your child or a friend, look not further – this is the PERFECT present for hours of fun, learning and bonding!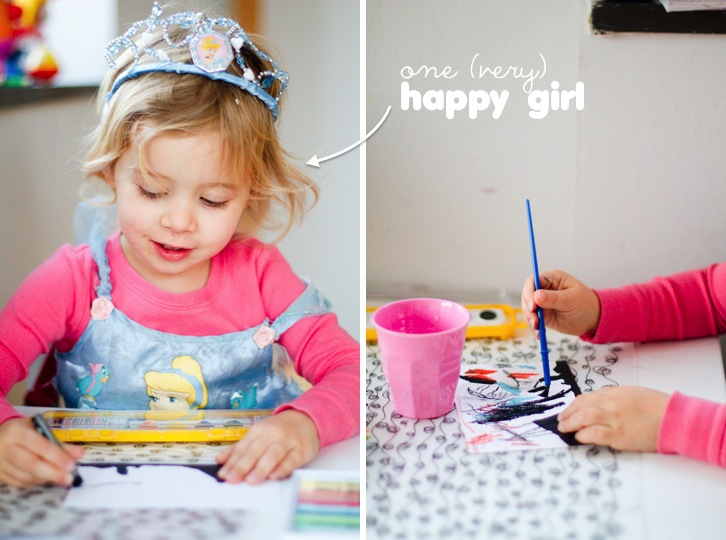 Disclaimer: I received a free Kiwi Crate so that I would be able to review it for this blog. Feedback & opinions stated in this post are 100% mine.
You might also like: