L:  Danish house via Bolig Magasinet, photos by Morten Holtum|R: edible patterned cookies via Modern Bite
Well HELLO boldness of my dreams! If I was bold enough, this might be what my house would look like – with a mix and match of patterns in every single room. Mixing and matching patterns isn't easy, really, chances  are it will turn into a hot mess -especially if you're called Audrey-, but stylist Suzanna Vento did an amazing job of using patterns in her home. Rugs, wallpaper, prints, covers and pillows…..prints everywhere! The fact that she kept all floors and walls white helps tremendously in making sure the patterns don't end up lost in chaos, and also helps make everything in sight POP!
What about you, would you dare using so many different patterns in your home?
Such a gorgeous collection of images. A great mix of personal pictures and fun prints.
And with that, how about these stunning patterned cookies by Modern Bite?! And they are edible too! They have some super fun patterns, and you can also order custom cookies with your own logo….oh the possibilities! Cookies business cards for ALT next year maybe?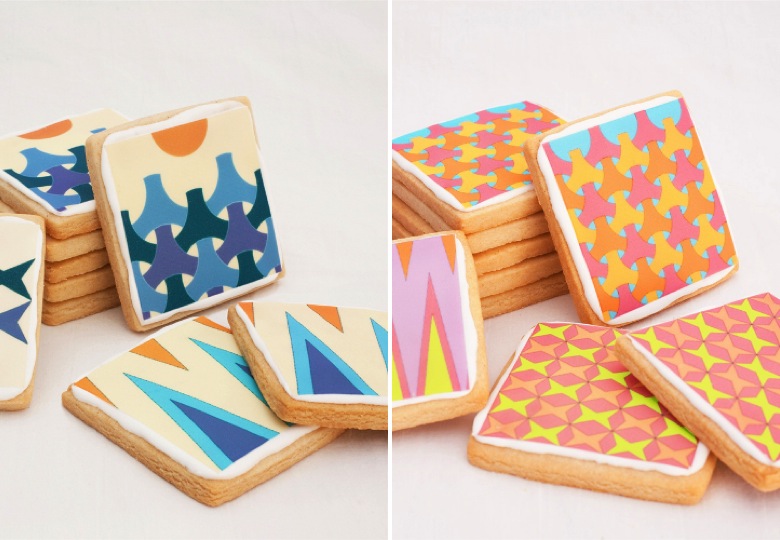 You might also like: