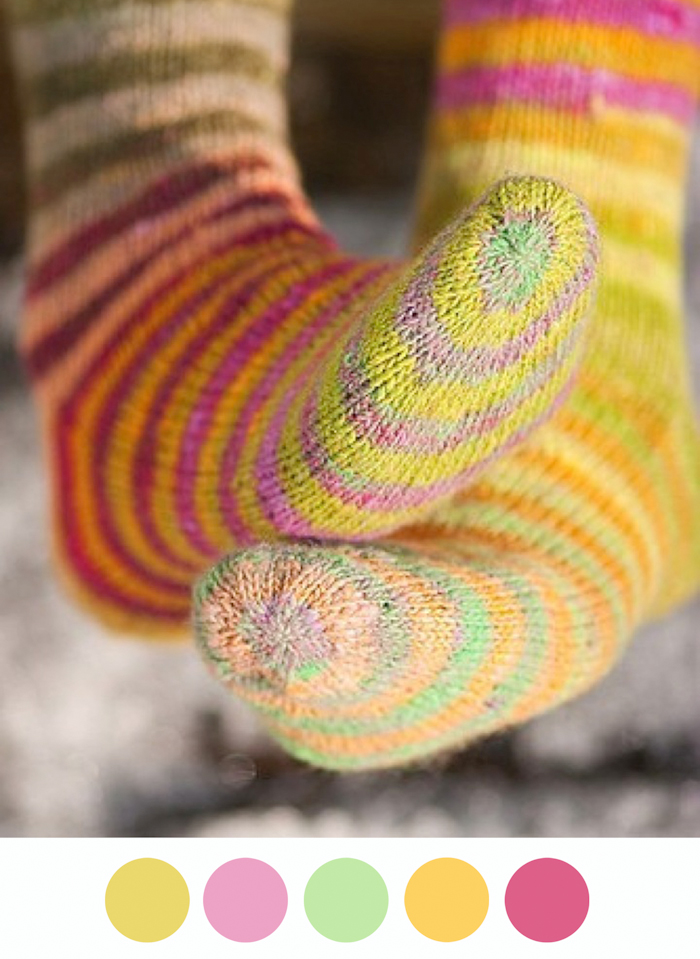 Usually, comes winter and I'm all about wearing darker colors that seem to fit with colder and darker weather – but this year, I don't know what it is, I'm all about keeping it bright and happy. The days seem a little less cold…these bright colors cheer me up somehow, they remind me about the warm summer days

Here are some of my favorite things right now! What about you guys? Are you sticking to the darker colors this winter, or are you spicing it up a bit?
Happy Wednesday, friends!
PS: Don't forget to enter our $125 giftcard giveaway for a chance to buy all sorts of cute presents for the little ones in your life at My Little Square!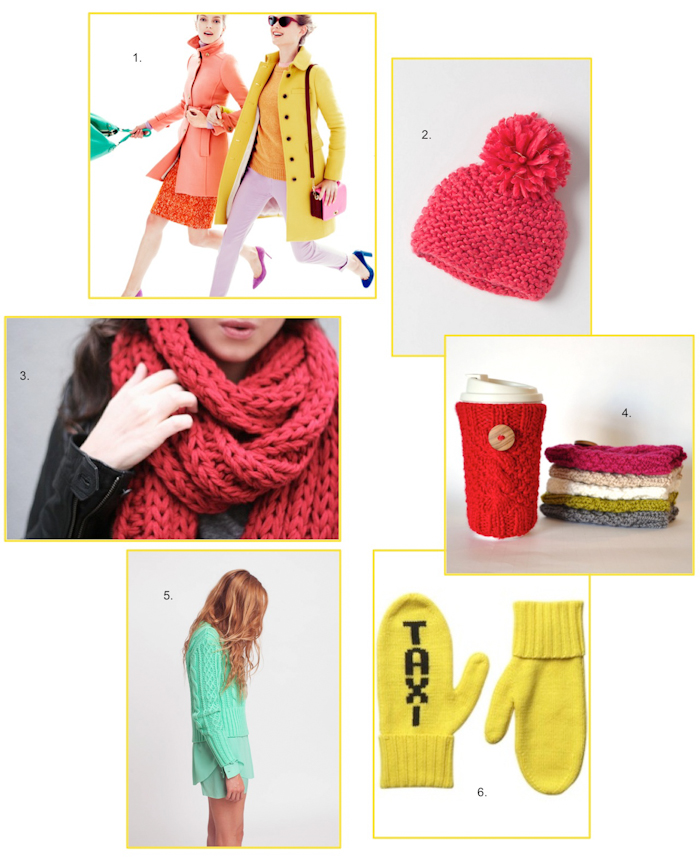 1. Loving the selection of bright jackets at J. Crew this winter! |2. That's one pretty cute hat at Anthropologie. |3. Gotta love a chunky scarf. |4. Knit cable cup cosy by Creations from Boredom |5. Pretty mint sweater at Acne Studios, via Refinery 29.| 6. These Kate Spade mittens will come pretty handy here in NYC!
You might also like: