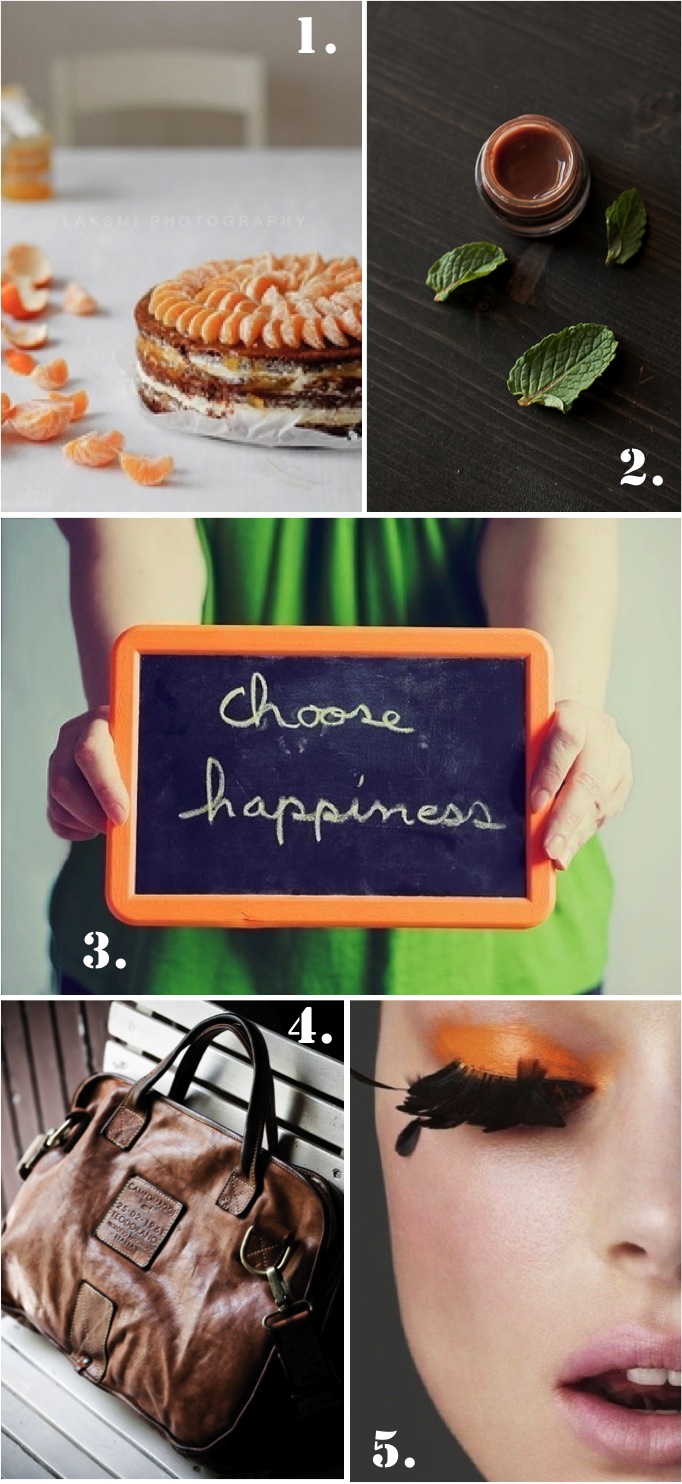 Happy Monday everybody! Did you do anything fun this weekend? We've had family visiting from Denmark (hubby is Danish), and we went out of the city this weekend to enjoy the turning leaves in the mountains….well hello beautiful fall!! I just came across this "choose happiness" photograph, and just love it – it's so true. We all want to "find" happiness. But what if we could just "choose" happiness, look at our life in the eyes and make the best of what we already have? Oh, that doesn't mean we shouldn't have dreams and goals….but I believe that happiness isn't something that just "happens" to us. Part of us has to choose happiness and enjoy the small things.
Here's a little collection of pretty fall images for some Monday inspiration

Images: 1. How pretty is this clementine cake? My favorite fall fruit!|2. Make your own chocolate and mint lip gloss, by Food Plus Words.|3. "choose happiness" photo print by Sandra Arduini Photography. |4. Gorgeous fall bag!|5. How amazing are these feather lashes? Would be great for grown-up halloween dress-up.
You might also like: