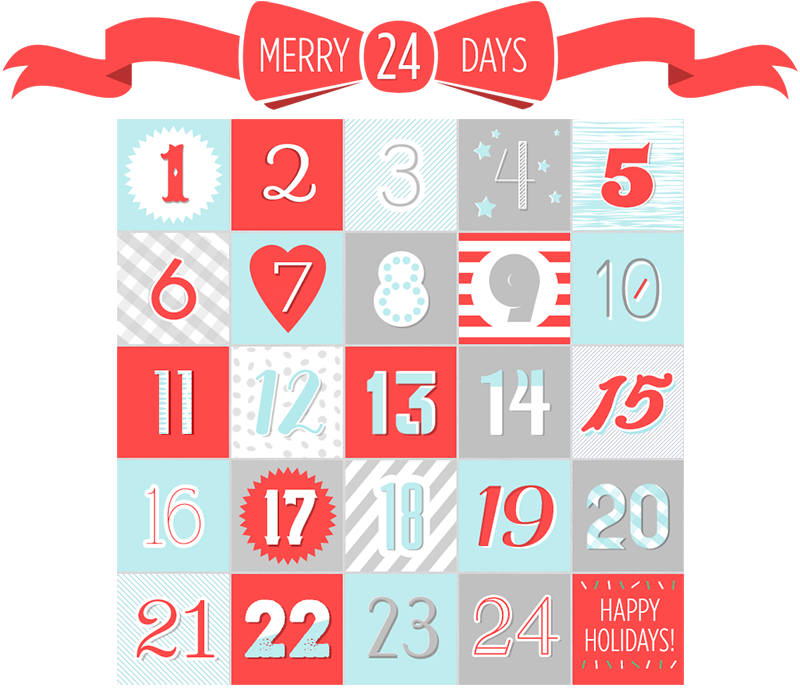 So I mentioned to you guys a couple of times that I've been working on something super fun for you guys for December, and it's time for the big reveal: get ready for the ultimate advent calendar, 24 Merry Days!!!:D Each day in December leading up to Christmas, you'll be able to visit one of 24 bloggers offering an exclusive holiday giveaway with the most fantastic prizes. You'll get a chance to win prizes from brands like Ferm Living, Poketo, Lauren Moffatt, Rifle Paper Co., Kinfolk, Mud Australia, and much more! Just spreading the holiday cheer one giveaway at a time, you know?

We'll be starting the giveaways this Saturday with an awesome giveaway on 79 Ideas, so make sure to go check it out – and enter- on Saturday!
How will you know where to go for the other giveaways? Well, everyday on my facebook page and on this blog, I'll be letting you know where to go to find the giveaway of the day. You can also pop over to the 24 Merry Days page to learn about the giveaway schedule – I'd suggest bookmarking it!

Image designed by Gloria at Little White Whale Studio for 24 Merry Days.
You might also like: