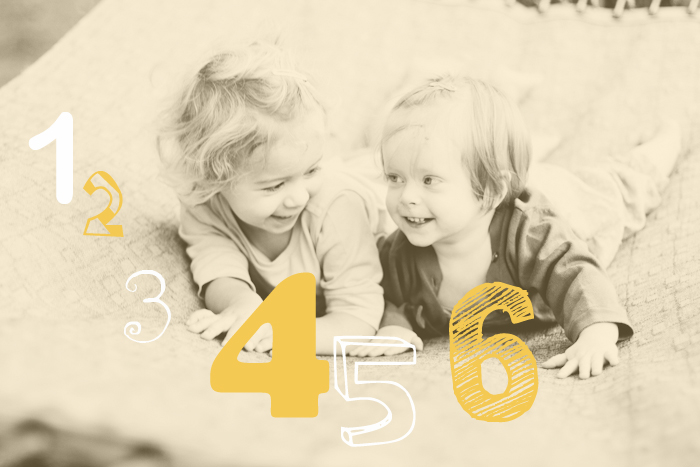 For those of you who thought I just won the lottery, sorry to disappoint

I'm a rich girl, and I am not talking about money here. A lot of (rather sad) things have happened in NYC these past couple of weeks, things that I had made me thinking about my life a lot…and how lucky I am to have what I have. A loving husband. Two amazing, happy little girls. A roof over my head and heat to keep me and my family warm this winter. Friends that are here for me, rain or shine.
That's the kind of gold I'm talking about, friends. That's the only kind that really matters, anyway.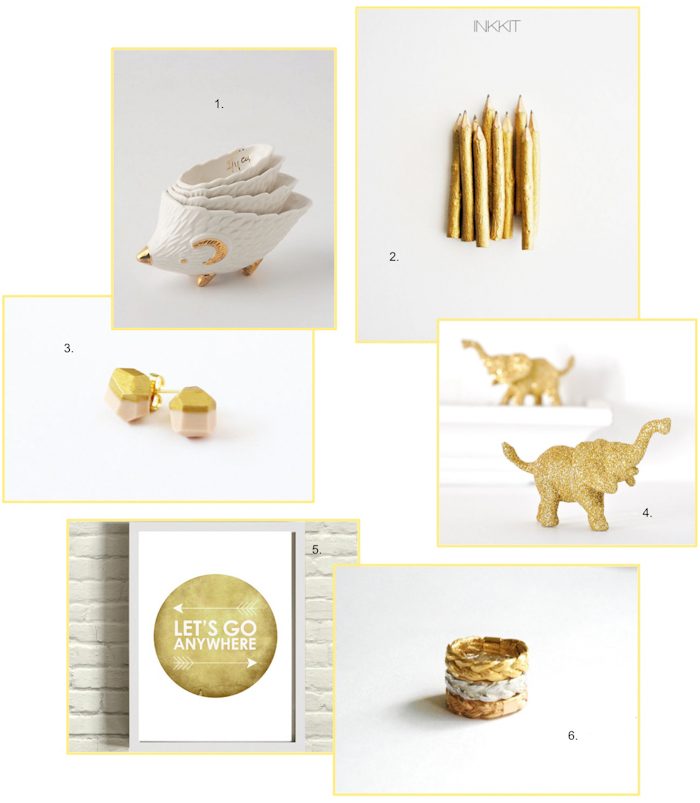 1. Hedgehog measuring cups at Anthropologie. |2. Golden twig pencils by Inkkit. |3. Gold dipped earrings by A Merry Mishap |4. Golden glitter elephants by Wish Daisy.|5. Let's go anywhere print by Jump Off the Page.|6. Rings by Ayako Kanari.
You might also like: