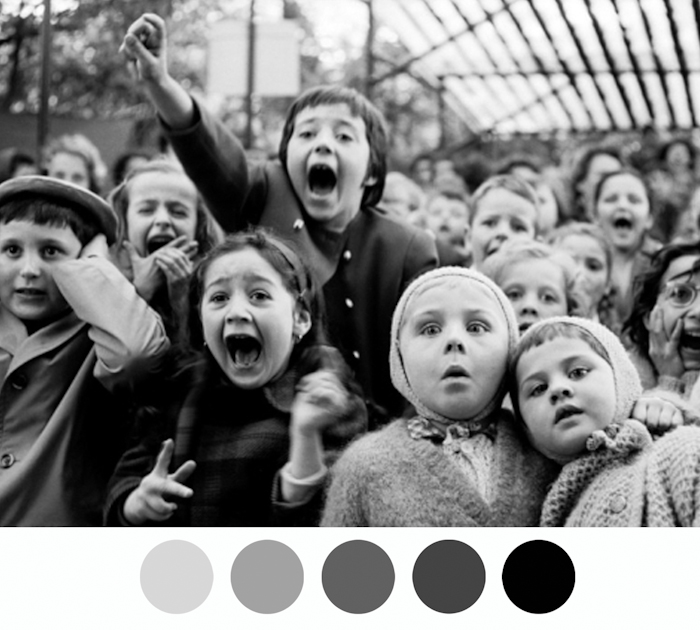 Image source: Children at puppet show by Alfred Eisenstaedt. Purchase it here at  Art.com.
…like the crazy happiness of children at a puppet show. And that's a good thing, in this age where everything moves so fast, that you can count on some things to be the same. I am glad that our world hasn't turned out to be Orwell's 1984. Sure we have more technology now, and my own girls gravitate towards the ipad and TV and anything with a screen more than I'd like them to – but take them to a good old puppet show, or grab a bag of legos to build a castle with them, or cuddle in a pile of pillows with a few good books and they'll forget about those screens in a matter of seconds. Because kids today aren't any different from kids fifty years ago: all they need is to feel loved, and to be able to dream a little (or a lot).
And with this, here's a little shopping list filled with (revisited) classics in black and white for the kiddos: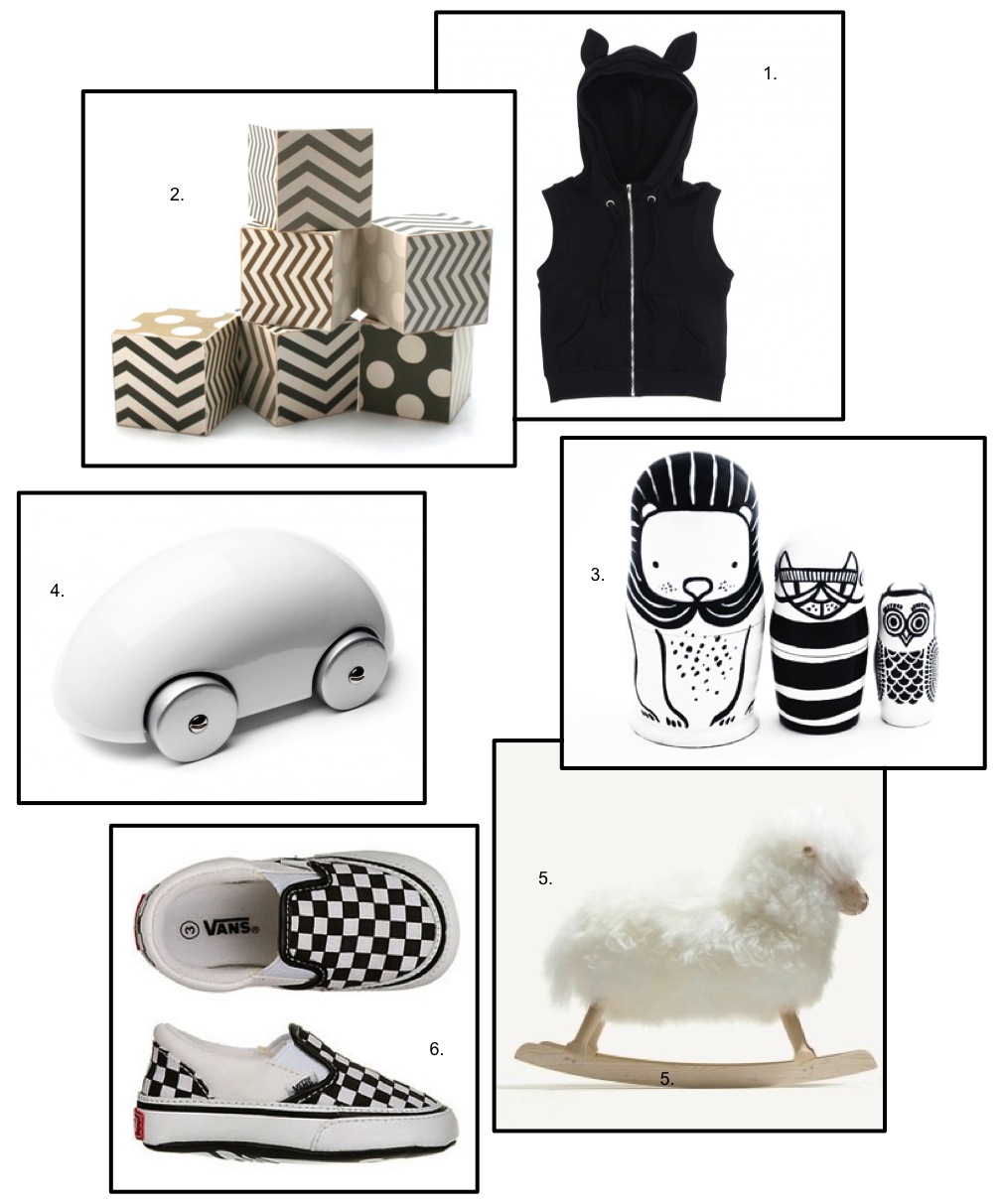 1. Talc Cat ears sleeveless sweatshirt in black at Smallable |2. Chevron and polka dots wood blocks by Tiny Giraffe. |3. Nesting doll set by Wee Gallery. |4. Playsam white streamliner car at Smallable |5. Rocking sheep by Danish Crafts at Smallable. |6. Crib Vans Slip-On Chex Skate Shoe at Journeys Kidz.
You might also like: