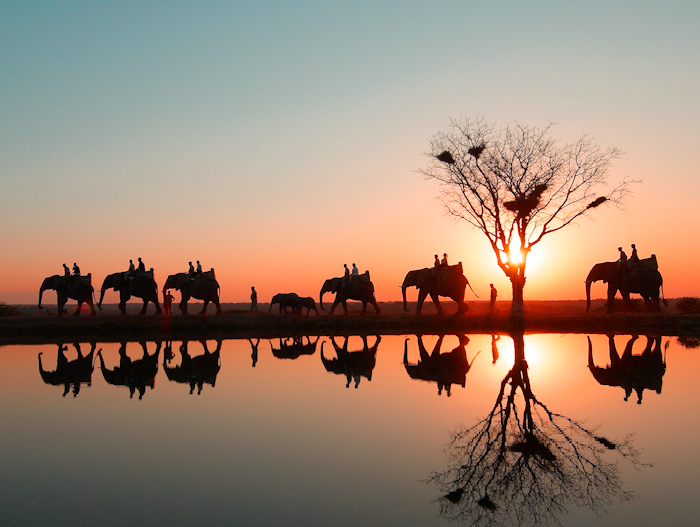 Inspired by this poster, I asked some of my favorite bloggers about their crazy dreams. I love to visit Ashley's blog, Girly Obsessions, to read about all the girly things Ashley is obsessing about…and gossip with her about them

And here's one big dream on Ashley's mind!
Hi everyone! This is Ashley from GirlyObsessions, and I'm so happy to be today's guest blogger on This Little Street. One of my greatest passions in life is traveling, and I am so fortunate to have been able to visit some incredible destinations. I also love (and am beyond obsessed with) elephants, so my ultimate vacation obsession would be an African safari. And not just any safari. I want to be riding ON the elephant. (Yes, there are places you can do this!) But here's the thing…I'm not really an outdoorsy person. Mainly because bugs freak me out. I love being outdoors and photographing nature, but I like leaving it behind at night while sleeping in a comfy bed. And I'm fully aware that I'd have to sleep in some sort of tent while on safari. With very large mosquitos. And possibly go without showering for days.
But whatever. I understand the purpose of a safari is not to be stylish, but like I said, this is my dream vacation. And this little collection I've put together represents that dream…which I hope one day will come true!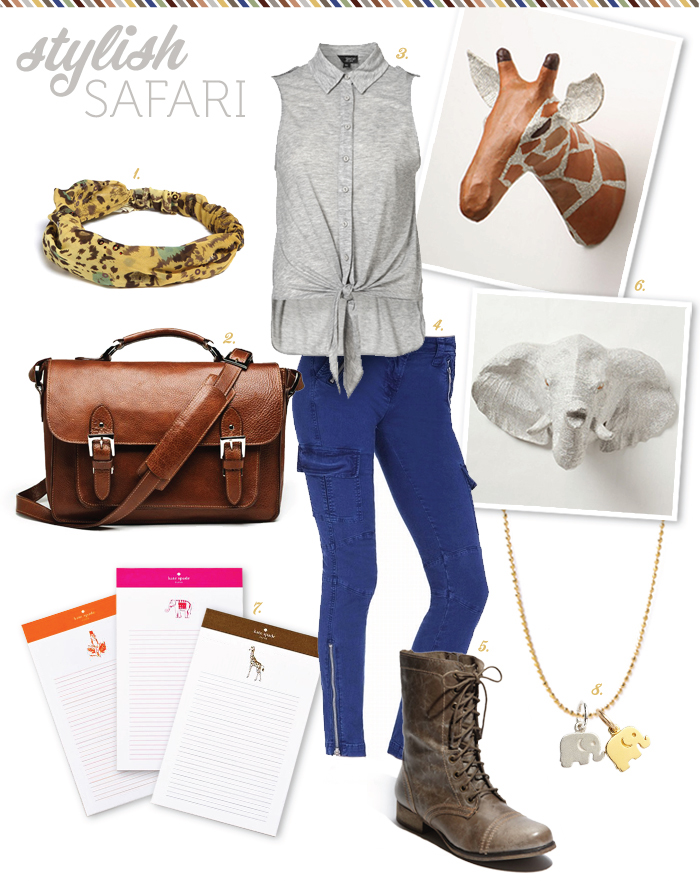 1. A Sassy Chic head scarf from Cara Accessories is a necessity  |  2. Carry your camera gear in this stylish Ona satchel  |  3. A cool top for the hot weather, by TopShop  |  4. Modern cargo pants from J. Brand  |  5. Prep for lots of walking in these Steve Madden boots  |  6. Decorative animal busts tell the story of your trip, from Anthropologie  |  7. Jot down your memoirs on these Kate Spade notepads  |  8. Stay lucky with these adorable elephant charms from Dogeared
Main image courtesy of Camp Jabulani.
You might also like: