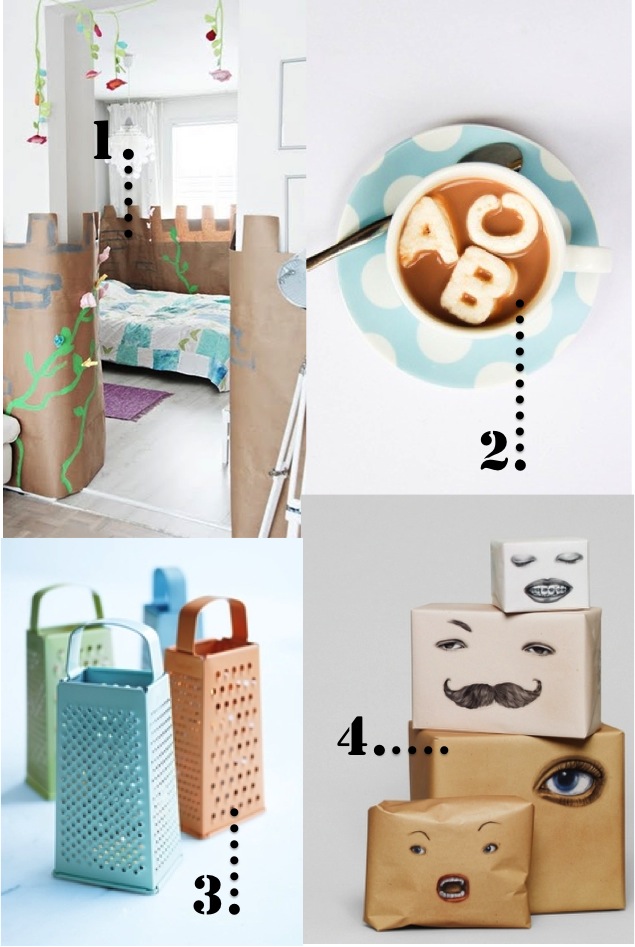 Happy Monday, friends. Time for some fun! My parents arrive tomorrow and are going to stay through the end of the week. While they are here hubby and I are going to escape to Florida for a couple of days – so I'm off to go play, friends, and I'll see you next Monday

But I'm leaving you in (very) good hands, because I've invited some of my favorite bloggers and some of their dreams in a series called "if I could be/do anything". It's going to be fun!
And maybe you'll also want to try out some of these playful DIYs while I'm out! See you next Monday, friends!
Images: 1. Make a fort with kraft paper. Easy and genius! Via Mekko Tehdas|2. Alphabet marshmallows by Raspberri Cupcakes. |3. Spray paint old graters and place candles inside. Fun way to cheer up a patio! Via Donna Hay. |4. Fun wrapping! And easy too.
You might also like: