This post is for my friend Clemence over at Oh the Lovely Things, who I know is just crazy about her cats – and all the cuddles they share

I've never been able to have a pet since moving away from my parents house after high school – let's not count how many years ago that was, please! I've just been moving around way too much. But I hope that soon we'll be able to have a pet so that my little girls can know moments like these morning cuddles with a kitty.
PS: 24 Merry Days giveaways – day 19! Today we're giving away a $50 gift card for some pretty Wit & Whistle cards on Create Like Crazy! Happy birthday Jordan, by the way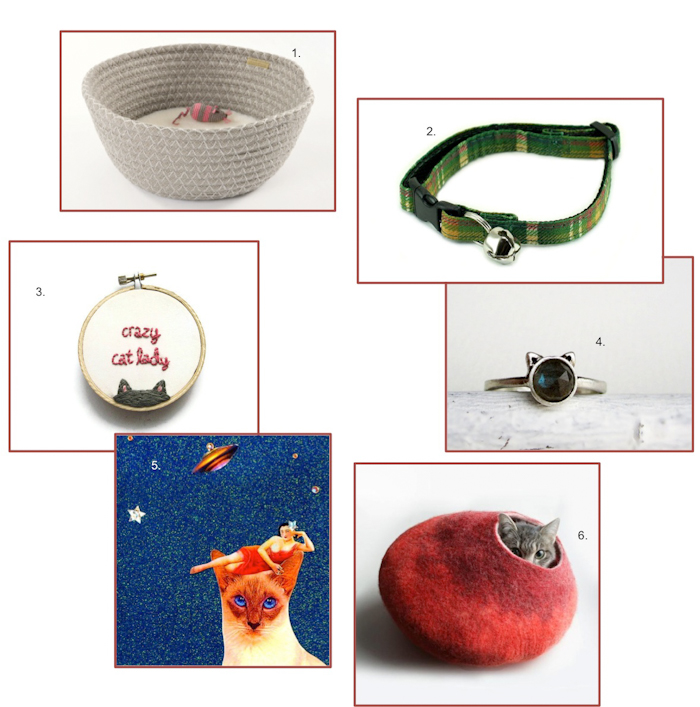 1. Mungo & Maud cat bed. |2. Green plaid collar by Amy's Collars and more. |3. Crazy cat lady embroidery by Ooooh Stitchy |4. Gorgeous cat ring by Every Bear Jewel.|5. Siamese cat portrait by Pet Collage.|6. Cat felted cave by Vaivanat.
You might also like: