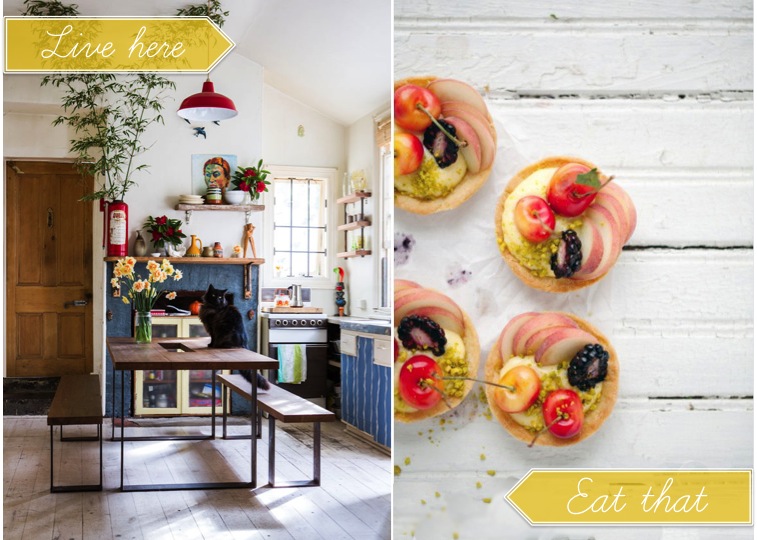 L: the home of Poppy Lane & Scott Gibson via the Designe Files | R: Stone fruit tartelettes by Cannelle et Vanille.
It's always so. The minute cold air arrives and winter really sets, my minds starts drifting off to the thoughts warm days and fresh breeze. And when I saw this Australian home, my little summer-longing heart started beating fast. It's such a simple, genuine and gorgeous home. Flowers and plants are everywhere in this home, and it really helps give it a fresh feel. I think I could spend hours and hours in that pretty kitchen baking things with the girls. I'm in love!
And with that, some fresh tartelettes by Cannelle & Vanille. It's no secret that I am a big fan of all of her recipes, and this one is definitely on my list of desserts to try next summer. Tartelettes are one of my favorite desserts in the whole wide world. They are sweet but not too sweet, and the freshness of the fruits that sits on top is so wonderful! Find the recipe for these gorgeous little tarts here.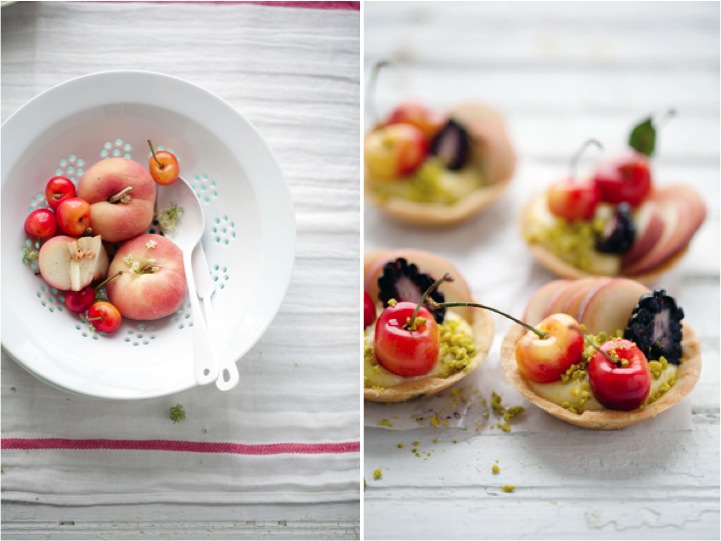 You might also like: