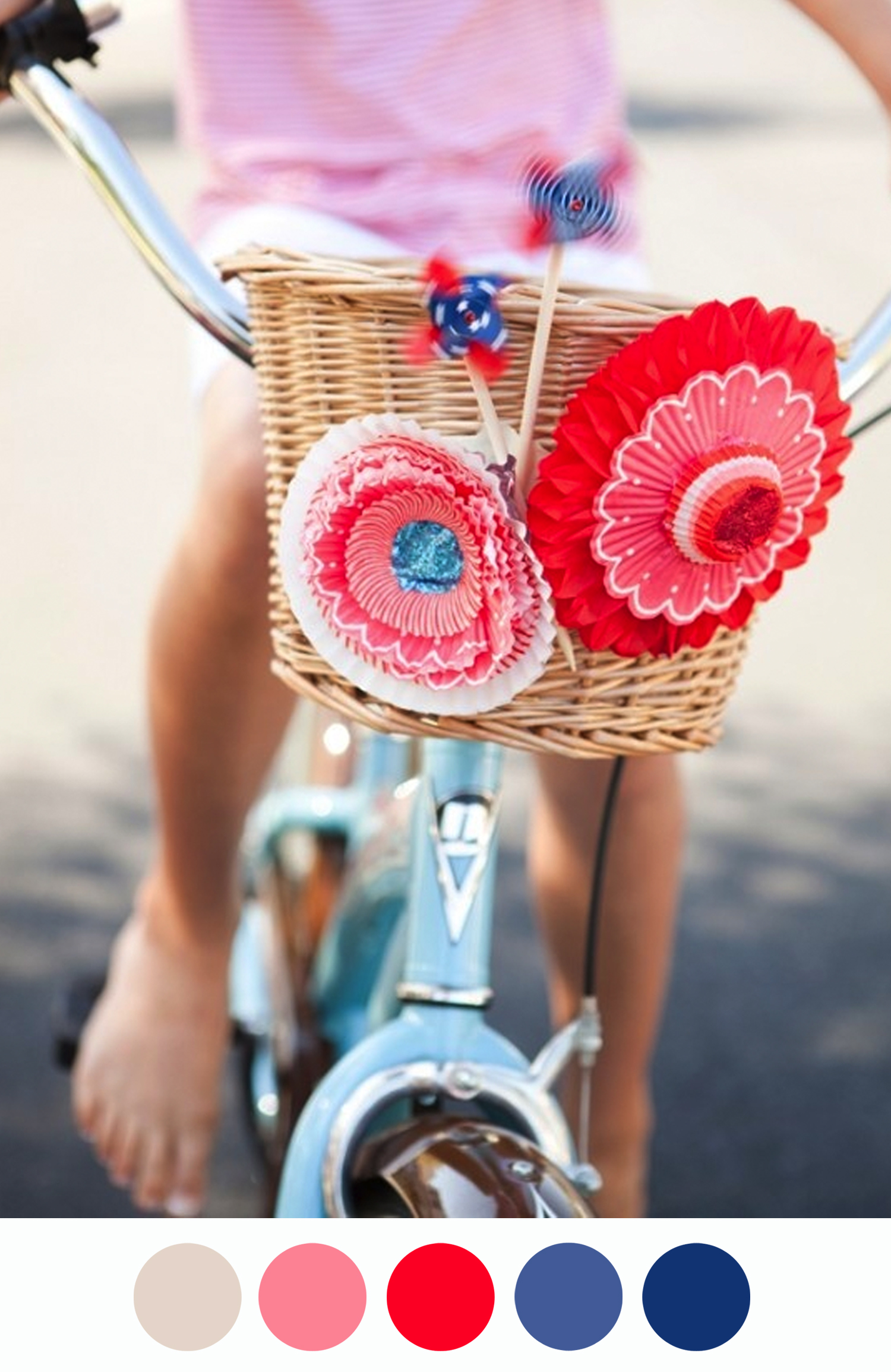 Source: Image by Nicole Hill Gerulat for One Charming Party.
I am not American, but call me to come celebrate freedom any day and I'll be right there. Freedom is one of those things that we tend to take for granted. Sure we know we have it, but sometimes we let little problems make us forget about how lucky that we are free to (pretty much) do as we please. We can choose what to do with our lives, what to do with the money we have, who we want to marry. We don't have to worry that our brothers and sisters will be arrested for no reason on their way back from work, or that a bomb will fall on our children as they bike in the streets. And that, my friends, is more important than that deadline we didn't make or the dishes that weren't picked up. So today, take a breather, enjoy life, and celebrate one of the most important things that you have.
Happy a fantastic 4th of July, friends!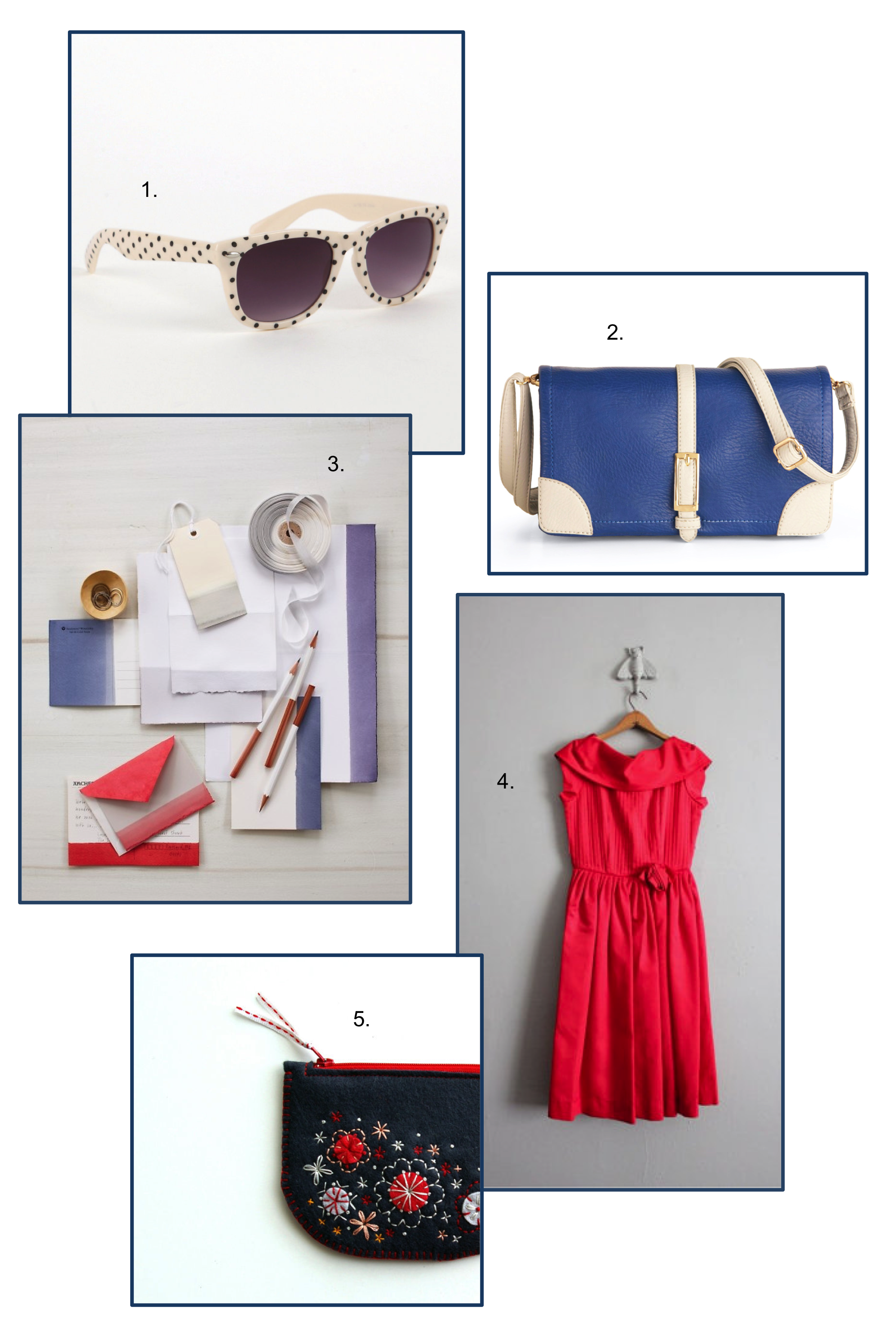 1. Polka dot sunglasses at PacSun. |2. Business as beautiful at Modcloth. |3. Dip-dyed stationery and cards by Martha Stewart, via Oh the Lovely Things. |4. Red party dress at Allen Company. |5. Felt coin or iphone purse by Loft Full of Goodies.
You might also like: