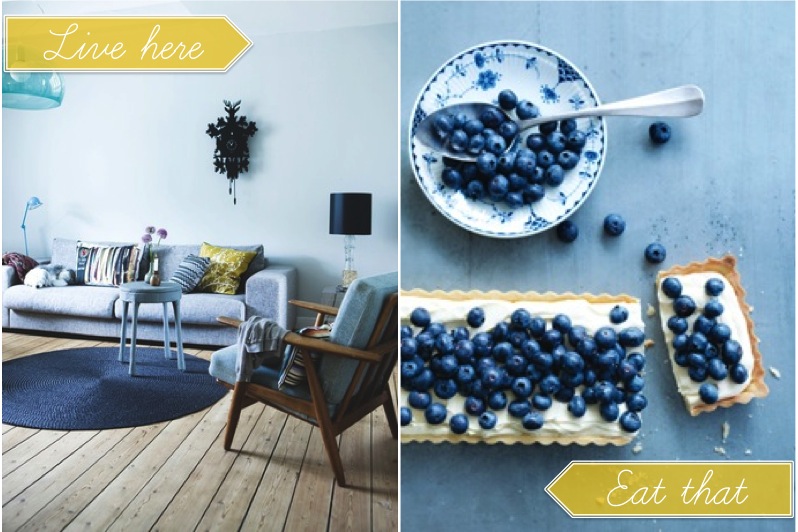 L: Danish home via Bolig Magasinet.| R: Blueberries & Lemon Mascarpone tart by Donna Hay.
When I was a little girl, it was by far my favorite color, but now I hardly have anything blue in my home – or my closet for that matter! Not sure what happened there, today I like more energizing hues like red, green and purple. But how calming would it be to live in this Danish apartment bathed in blue? Pia, the woman who lives there, definitely worked her favorite color in and out and throughout. Blue in every room and she dared to used many shades of it. Her grey sofa complements the blue hues perfectly, while the colorful throw pillows and bed linens she added help break the monotony a bit.
Do you guys have a favorite color? How much of it do you have in your home?
And while you're bathed in blue, you should think about baking this yummi blueberry & lemon mascarpone tart. The pictures I used at the top of my post is from a recipe by Donna Hay, but unfortunately I couldn't find the original recipe on her site – but try this recipe by Sugar and Snapshots (pics below), seems like a winner to me!
PS: Have you entered our giveaway yet? Hurry hurry! The last day to enter is today.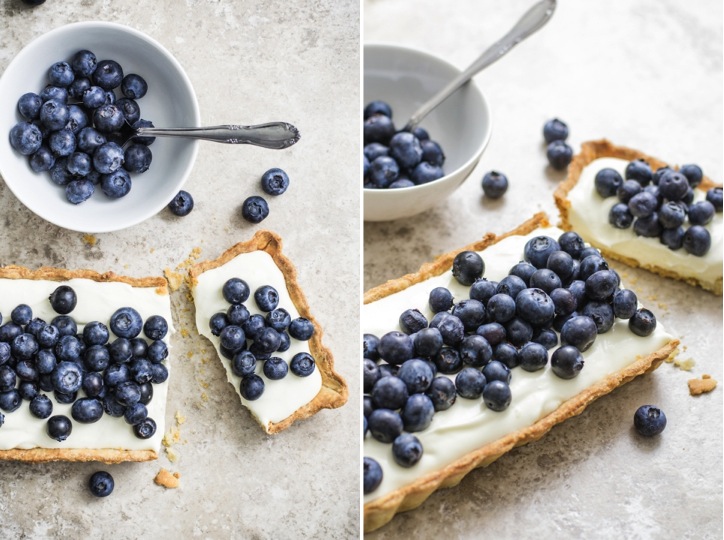 You might also like: