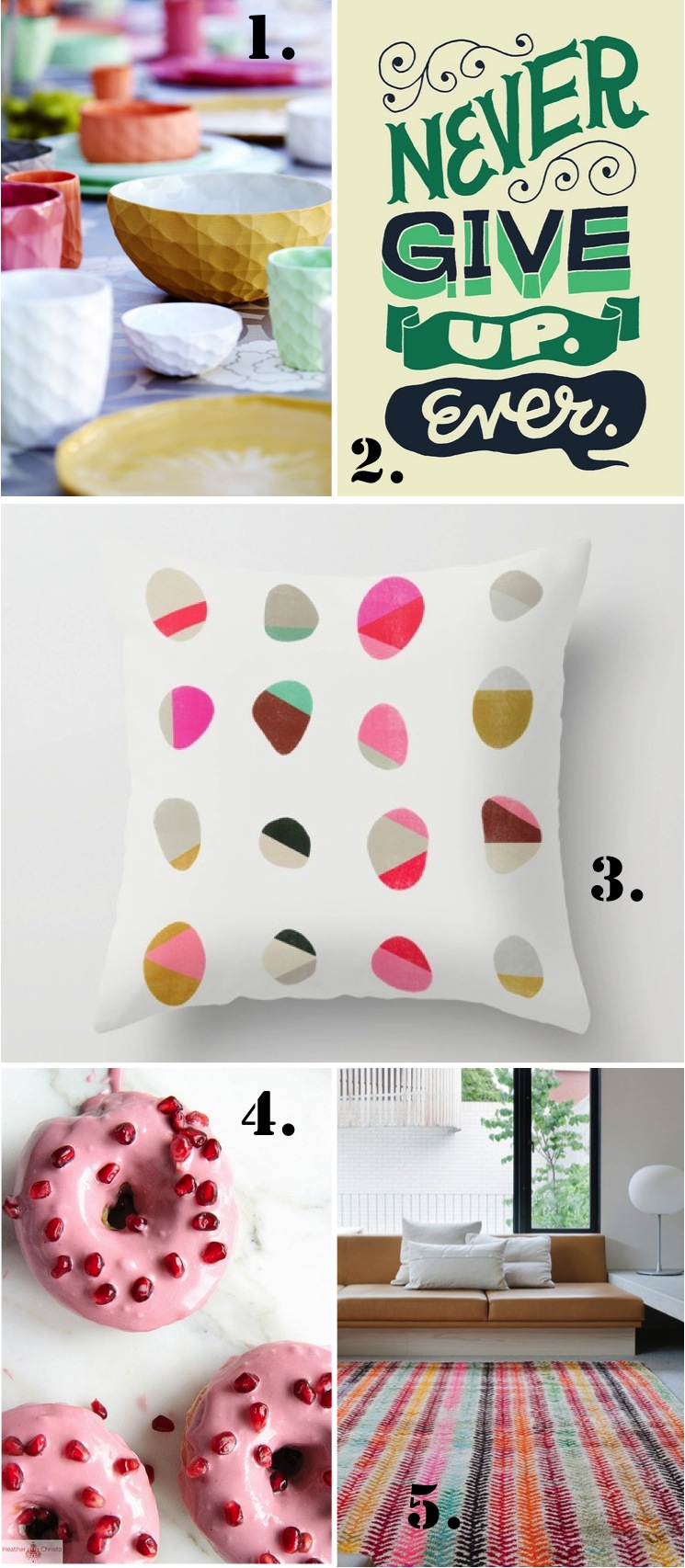 Happy Monday, hope you all had a great weekend? We went away from the city to make up from a rough week and spent the weekend at a really fun ranch/resort called Rocking Horse Ranch. The girls played in the snow, went on pony rides and splashed in the pool. On Saturday night we went snow tubing and roasted marshmallows by the fireside. We had a blast, and I really needed that. Thanks to all of you who left sweet notes last week, the girls are doing much better, and I am also getting there, slowly.
Today I just wanted to share this mood board, a little Monday cheer – I am loving these colors together. They remind me that Spring is right around the corner. I don't know about you, but I am so done with this winter!
1. How gorgeous are these ceramics by The Mod Collective?! I am hooked.| 2. This print by Jay Roeder is just what I need right now. Never give up. Ever.| 3. Painted pebbles throw pillow by Garima Dhawan on Society 6. Perfect Spring pillow!| 4. These pomegranate mousse filled donuts look so yummi! I'll take a dozen thank-you-very-much.| 5. I've been on the hunt for pretty rugs  for my home and found this gorgeous rug by Loom…I think I'm in love!
You might also like: