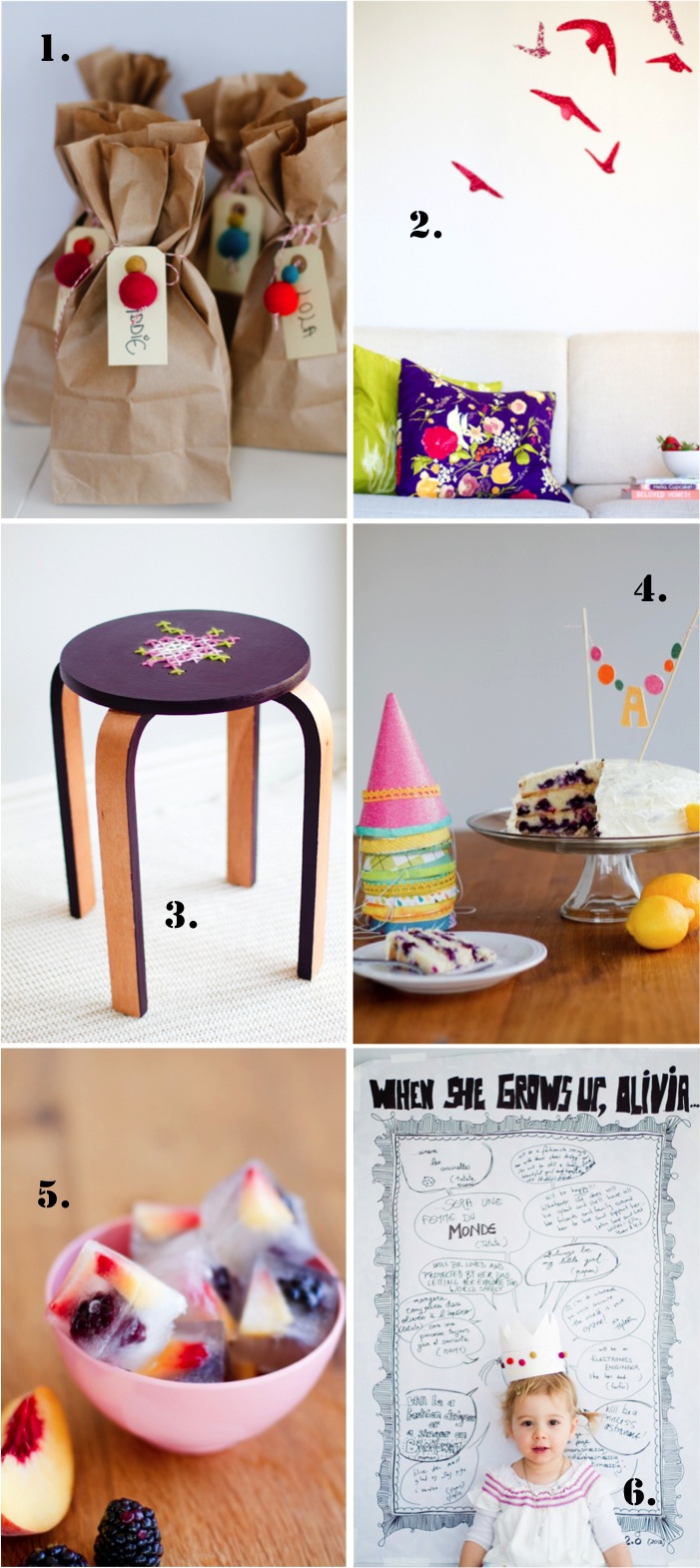 Hi friends!  Here's round 2 of the best of 2012. Yesterday I shared the best of  the"live here, eat that" posts from 2012, and today it's all about DIYs that I made this year ( you can also find round-ups from other blogs here). Here some of the favorites:
1. Felt balls tags, which I made for my daughter's second birthday party.
2. Fabric wall stickers, so easy and so much fun!
3. Cross-stitch stool. I'm sure more of you have seen this one already, but since it's been such a hit I just had to share it again!
4. Glitter monogram cake toppers…birthdays are just better with glitter!
5. Elderflower, blackberry & peach party ice cubes. yum!
6. "When they grow up" birthday posters - such a sweet tradition for the little ones birthdays

This year's been so much fun – and there are so many more little projects I want to make and share with you…so here's to finding time for that in 2013

PS: The 24 Merry Days of giveaways is still going on – so check out our calendar our giveaways! So you know, today is the last day you can enter the 24 Merry Days giveaway on Down & Out Chic, don't miss it.
You might also like: