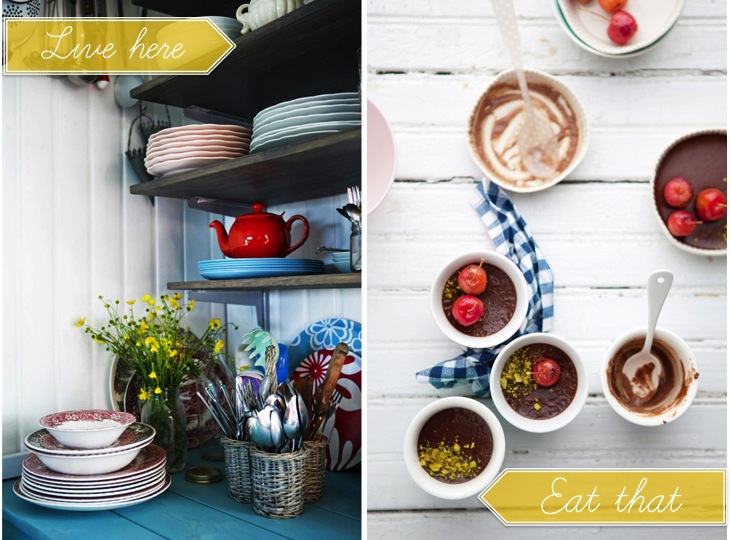 L: Kitchen in Icelandic home via Desire to Inspire |R: Chocolate hazelnut pots de creme by Cannelle et Vanille
My jaws nearly dropped when I first saw this little Icelandic jewel. In another life, I think that's totally where I was meant to live – in the middle of nowhere surrounded by gorgeous nature, some colorful rain boots waiting by the door always ready to go on some adventures, a colorful kitchen full or pretty vintage plates, a cosy living room where I could read my book. Le sigh. Can't say that New York really compares at all – I guess Central Park will have to do as far as wilderness goes!

I'm totally in love with this home – and hope you like it too.
And with that, check out these lovely chocolate and hazelnut pot de creme by Cannelle et Vanille – they totally look like they could have been baked in this lovely Icelandic home! Yum, and they look so delicious – a perfect little treat.
PS: 24 Merry Days – Day 4! You won't want to miss today, believe me….head on over to The Sweetest Occasion to discover today's prize. Fast. Fast. Fast!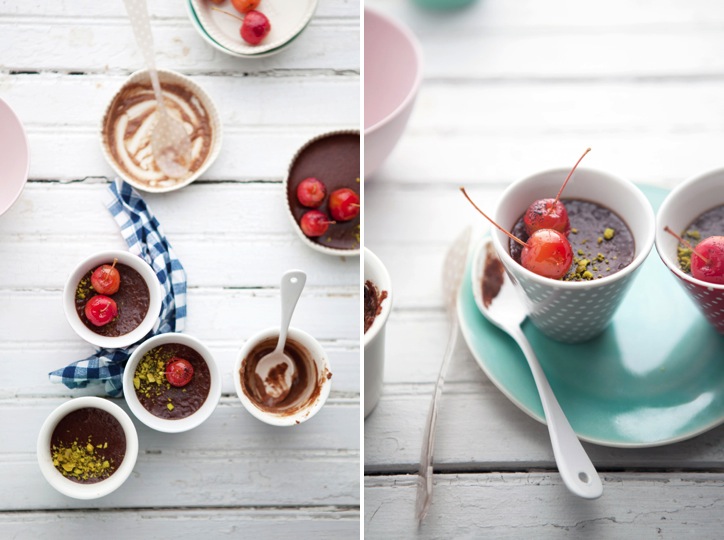 You might also like: