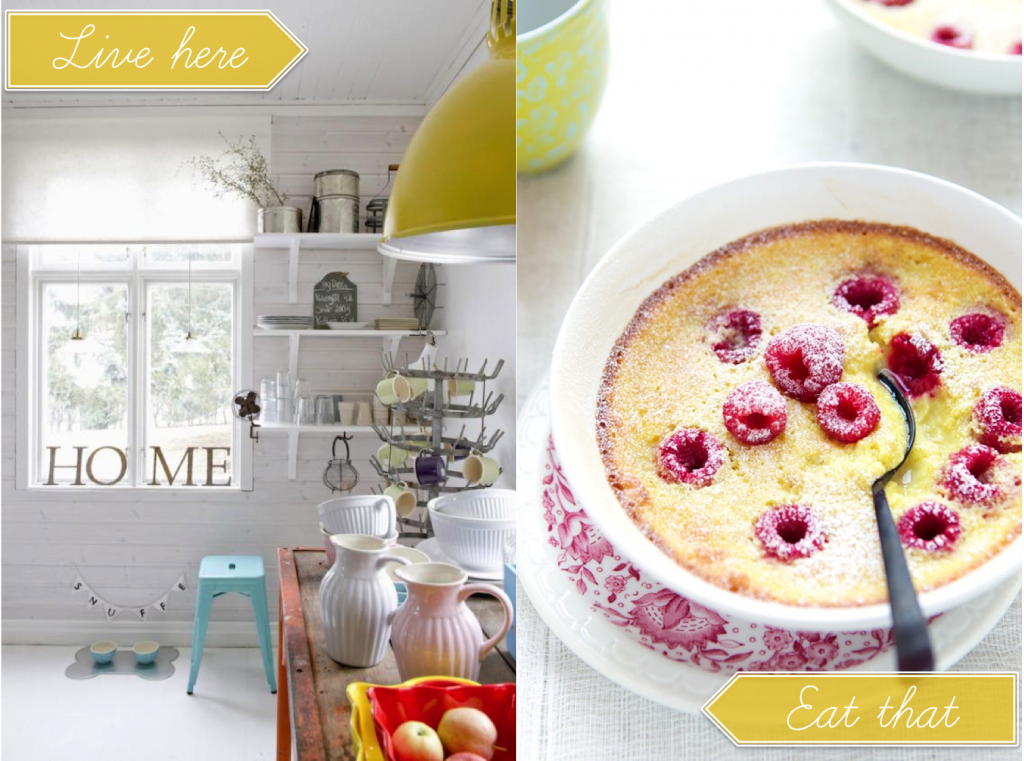 A lot of you told me how much you loved the house that I featured last week, so I decided to feature another lovely house from Scandinavia this week. In this one, a lot of vintage items and collectibles, but all arranged in a beautiful modern fashion. There are so many lovely little details everywhere in this house that I don't really know where to start.
For example, I can't get over the gorgeous floor in the entry way. Someday when I own a house I'd love to paint my entry way with color like they did in this house or also here, here and here. Will I ever dare? The bets are open!
And look, their doggy isn't left out from this detail fest either: Notice the bunting above his bowls?! That's what I am talking about when I say attention to details people! Their kitchen is in the end very simple, but bright and inviting.
I love the color palette that they used throughout the house. A lot of details in greens and blues which help give the house this very natural feel. I also spot gorgeous cushions by By Nord - one of my favorite Scandinavian brands.
They also added windows inside the house (a bit like this other house I featured recently), and I'm such a big fan of that.  The rooms are connected yet more private than in a regular open floor plan. The light (my friend!) can easily flow from one room to another. And let's admit it, these windows are just so playful!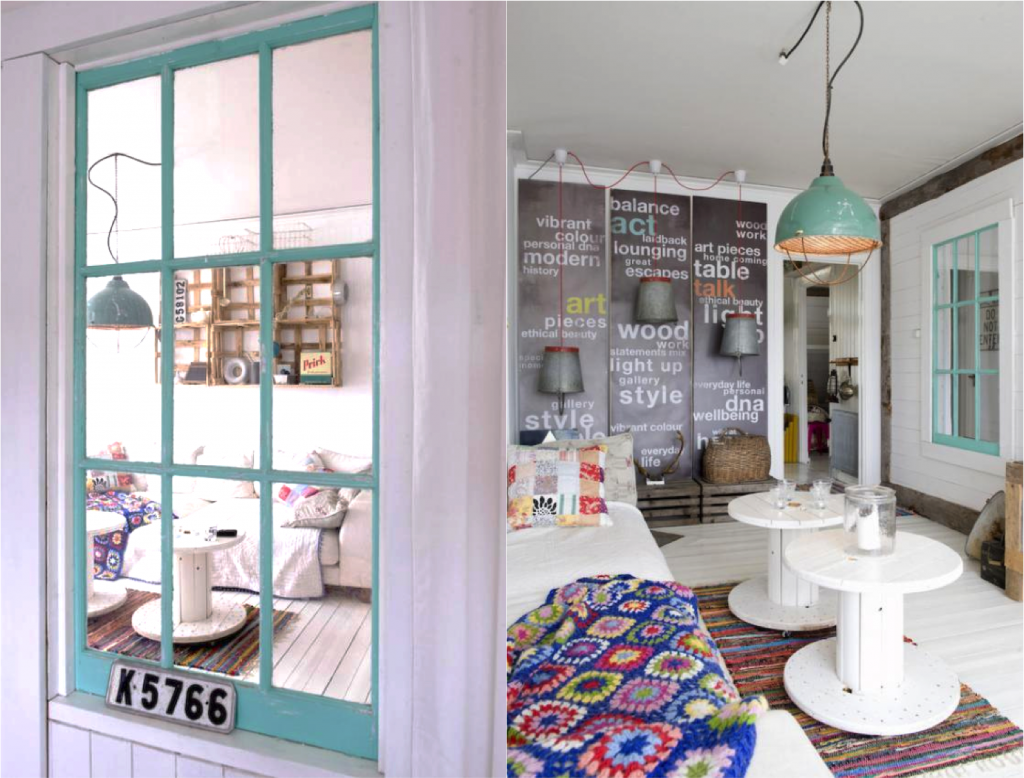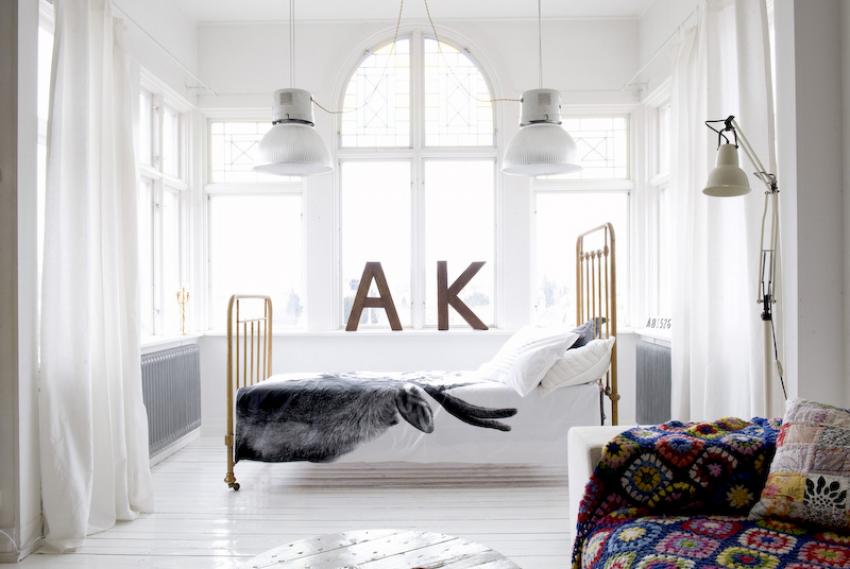 I couldn't feature all of the gorgeous pictures from this beautiful house, so please make sure to go check out the rest of them here.
And with that, I will serve you this lovely classic dessert with a bit of a modern twist: a lime custard with raspberries by Béa from La Tartine Gourmande. You see, today is all about revisiting our classics, and adding the right amount of details – whether at home or in your plate.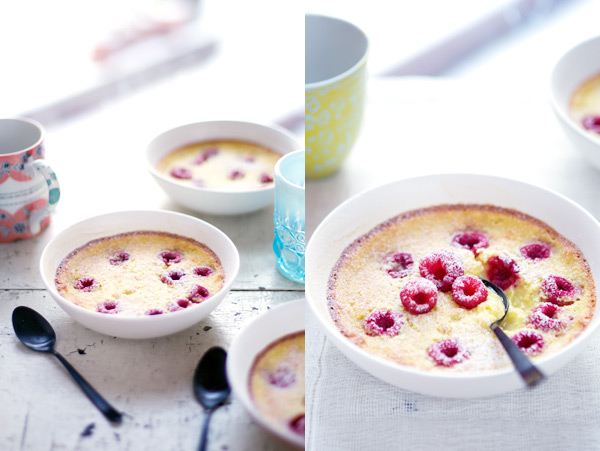 This is one of the desserts that will disappear from the plates before you even hand them out – so make sure go check out the recipe on Béa's blog, La Tartine Gourmande (it's in English too). And I dare you to visit her blog without licking your lips!
Source: Picture of Scandinavian house by Living Agency. Recipe images by La Tartine Gourmande.
You might also like: