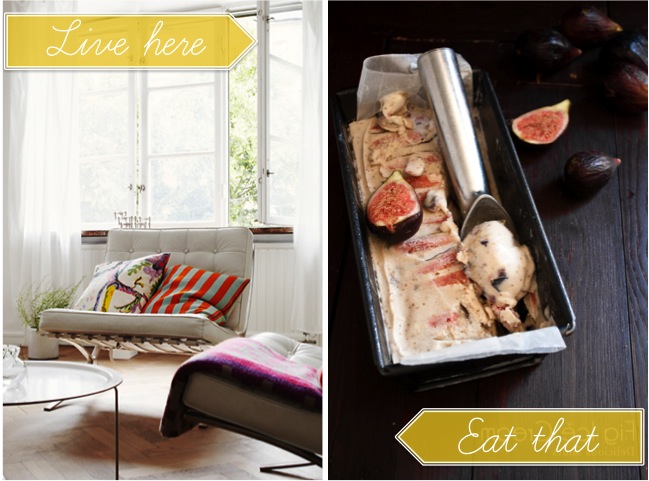 Left: Home at Fantastic Frank, found via Design Attractor | Right: Fig ice cream via Delicious Shots.
I am finally starting to feel better – thanks to everybody who emailed me to check on me

I'm back on my feet to enjoy this gorgeous weather! The temperatures in NYC have cooled down a bit – as in, we're not in the 90s anymore….whatever, I'll take that. Last night we sat on the balcony and there was a bit of a summer breeze. It was so nice. There's nothing like a little summer breeze to bring my mind back to summer memories of my childhood. So it inspired me to show you this gorgeous Scandinavian home – I mean, can't you imagine yourself on that chair on a warm summer day, reading a book, with a cool breeze coming in from the window, the curtains moving ever so slightly?
I don't think I I need to mention that I am in love with the touches of colors they brought throughout the house, and their choice of furniture. Every room in this home is styled to perfection.
And how about some fig ice cream to cool you down on a warm summer day? A little bit of summer breeze in a cone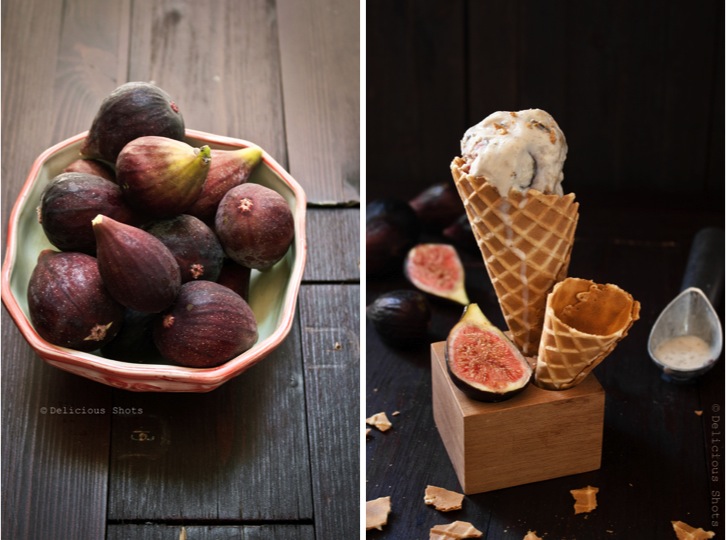 Figs are in season right now, and I just love cooking with them – they are such an interesting fruit, color-wise, texture-wise, and taste-wise. Find the fig ice cream recipe here via Delicious Shots.
You might also like: