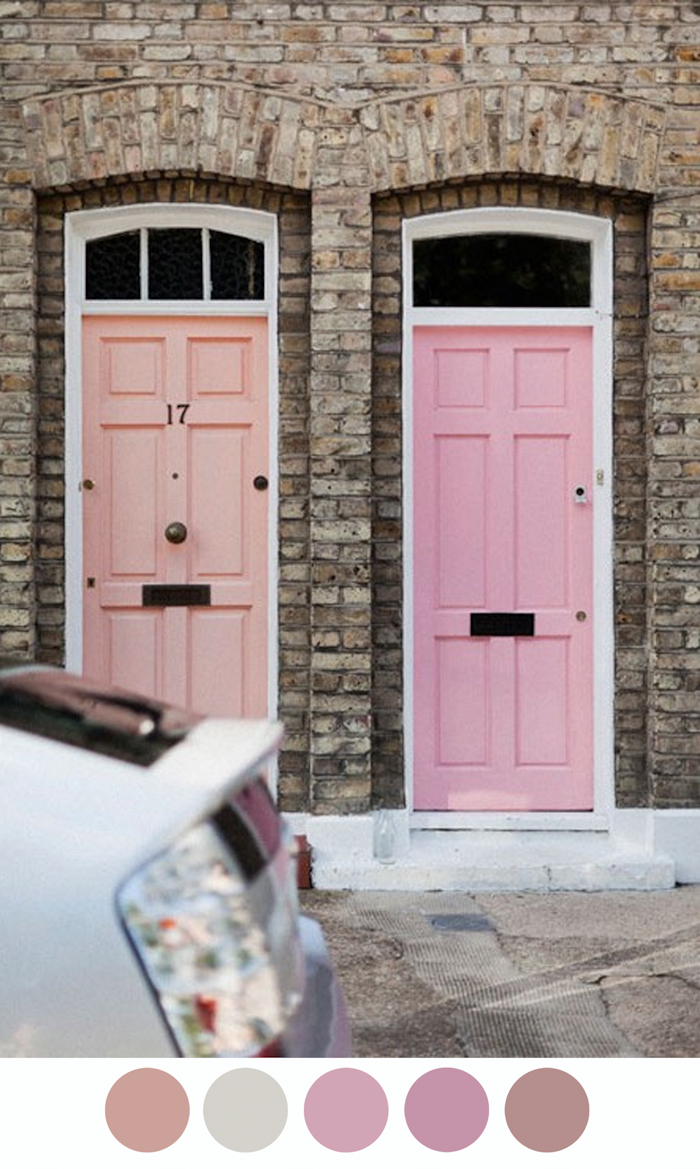 October is breast cancer awareness month.
I know what you're going to tell me "Honey, breast cancer awareness month doesn't really qualify in the happiness criteria of this column…it's more like, scary as hell, and sad." But I am sorry, to me, it is. Prevention is a good thing. It is hopefully what's going to help me spend many more years with my family. I don't want to be scared of that damn cancer. I want to feel strong and powerful, no matter what happens, because that's really the only way that women can win this fight. As I mentioned before, my mother was diagnosed with cancer in her early 30s, and luckily she survived. I didn't realize much back then because I was only a little girl. But now I know, my mother kicking that cancer's little ugly butt? Pretty sure that's one of the happiest things ever – so here's to pink power, lots of it.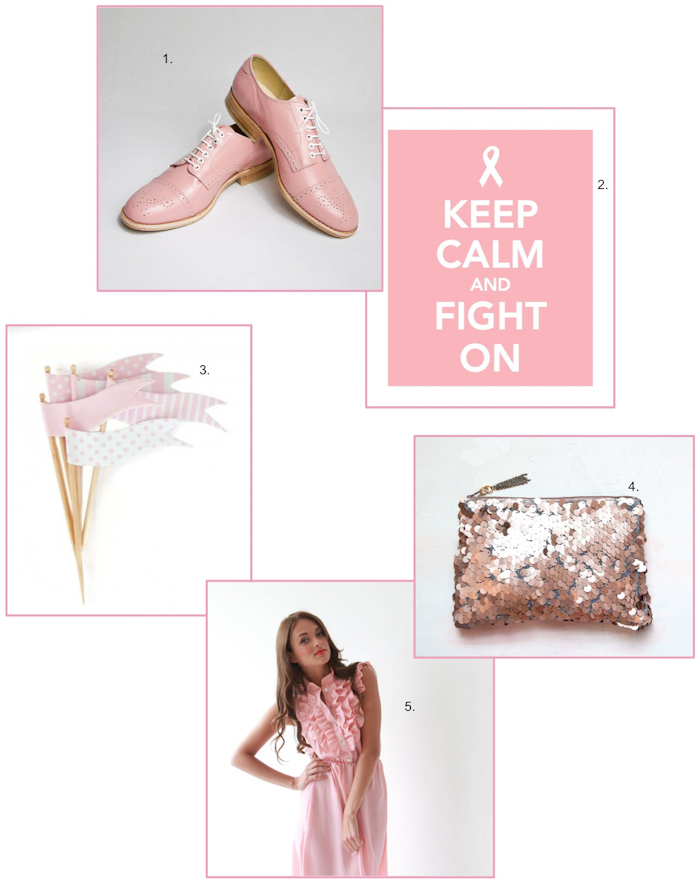 1. Such cool pink oxford brogues by Goodbye Folk. |2. That's right. Keep calm and fight on poster by Smile & Squiggles. |3. Adorable pink flags cupcake toppers at Shop Sweet Lulu. |4. Love this rose gold sequin clutch by Gift Shop Brooklyn. |5. Gorgeous ruffle pink dress by Blush Fashion.
You might also like: