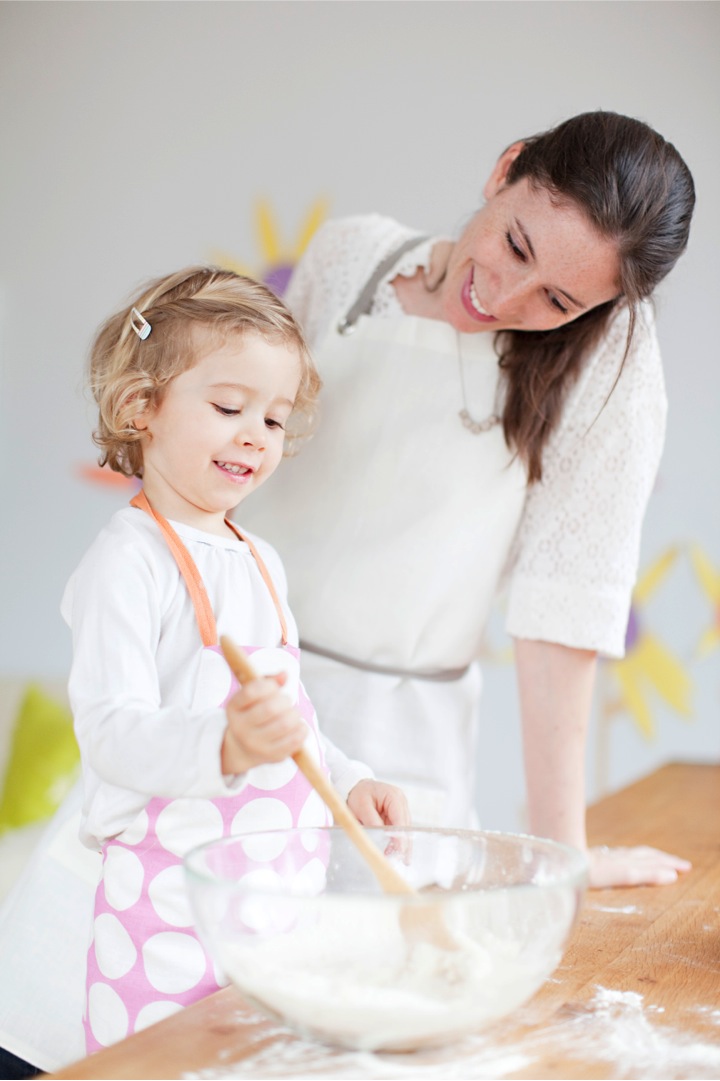 Oh I have such a fun giveaway for your guys today! With mother's day right around the corner, I am partnering today with the amazing team at Studiopatro to give you a chance to win the perfect gift for mother's day – a gorgeous mother and child cooking set. The set comes with an adult kitchen apron, a kid apron, a tea towel and a bamboo spoon, and you'll be able to choose the color you want (choose between mineral, raspberry or slate).
Studiopatro sent me a set that I could try myself – and that got me into a cooking frenzy, I just want to wear my apron all the time. My husband barely recognizes me 😀 More seriously though, everything that comes in this set is beautifully crafted and just perfect for the kitchen – they have the perfect touch of color and I love the modern patterns and the feel of the linen. And my favorite thing? The adult apron crosses and ties in the back – so pretty, I feel a little fancy wearing it!
I am having so much fun cooking with my little Olivia these days (she has to taste EVERYTHING we cook with, she is such a cheeky monkey!), and no doubt that these mama + kid sets would make the perfect Mother's Day gift for a mama with young kids.
___________________________________________________________________________
HOW TO ENTER THE GIVEAWAY: I am now recording all entries with Rafflecopter! See details on Rafflecopter on how to easily enter this giveaway.  Also, don't forget to enter our other giveaway here, today is the last day!
a Rafflecopter giveaway
This giveaway is open to people worldwide, and will be open until Tuesday, May 7th at 11:59pm EST. A winner will be selected at random and contacted via email. Good luck everyone! This post is sponsored by Studiopatro.
Photo credit: all pictures of me and Olivia by the talented Alicia Swedenborg. Other pictures by Audrey Smit.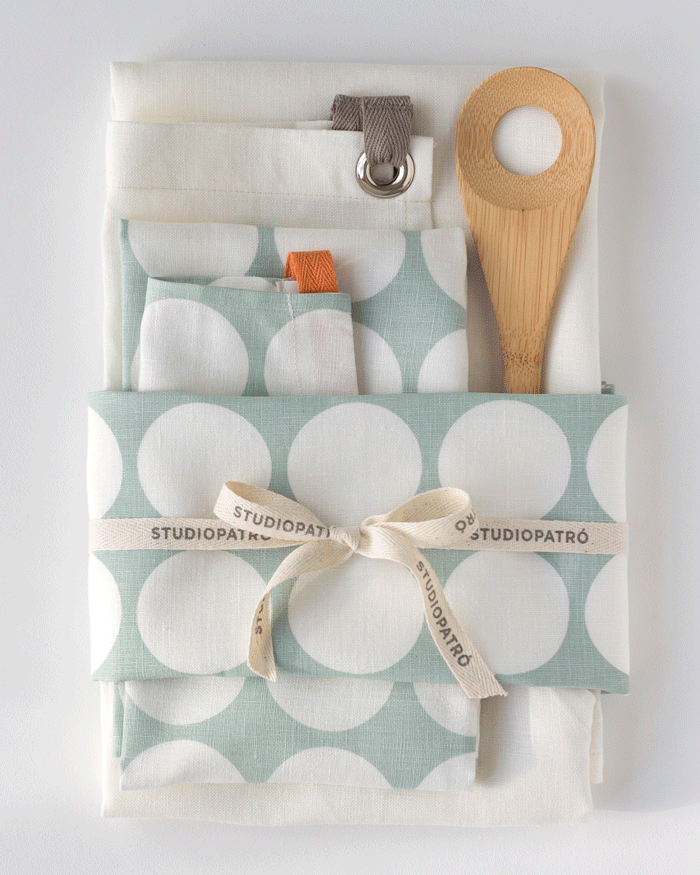 You might also like: