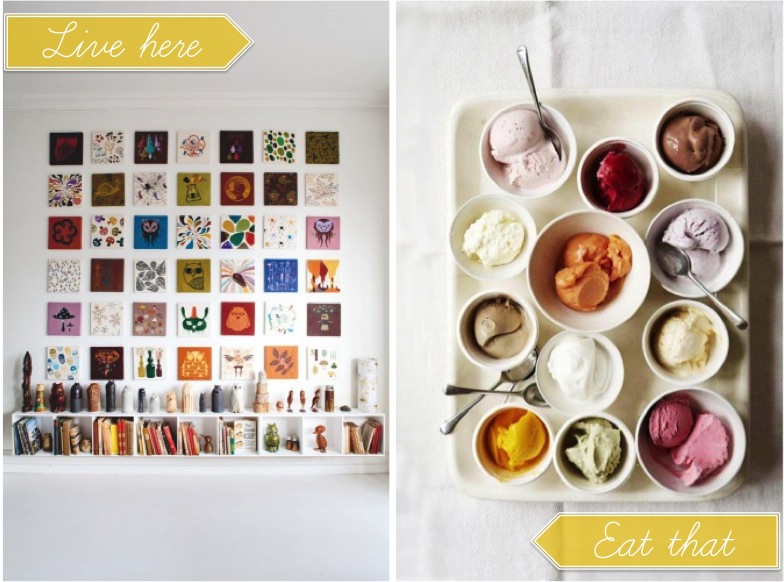 L: Danish home via Bolig Magasinet.|R:Ice cream sampler for dessert via the Foodie Bugle
Sorry about the late post today, guys! We were traveling to Europe since we're spending the holidays with our families in France and Denmark, and got delayed big time so I couldn't post earlier . In any case, here is a fun little home I wanted to share with you guys today! Remember when I put together some inspiration on how to display your collections in your home a couple of months ago? Well, this scandinavian home of Anders Arhøj is the perfect example of those ideas. It shows you how small pieces can make a big statement on your walls, and I love the amount of personality that's pouring into this house through the display of these gorgeous collections. The books, the masks, the tiles….anything goes!
And to go with this gorgeous home, how about a little ice cream sampler for your guests? I absolutely love this photograph by Yuki Sugiura via the Foodie Bugle. An ice cream sampler is always a crowd pleaser ( I mean, come one, who doesn't like ice cream?!), and when presented in pretty ceramics like in Yuki's photo, it's so simple and pretty to look at!
PS: 24 Merry days giveaways – day 18! Today we're giving away some gorgeous Rifle paper prizes on here on Lolalina!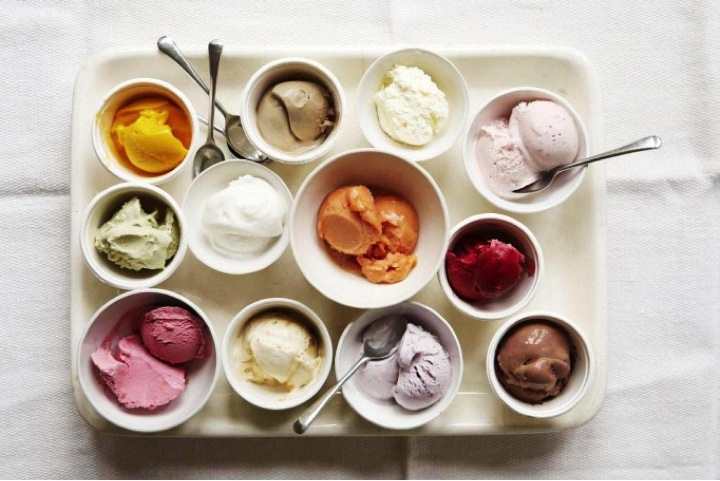 You might also like: