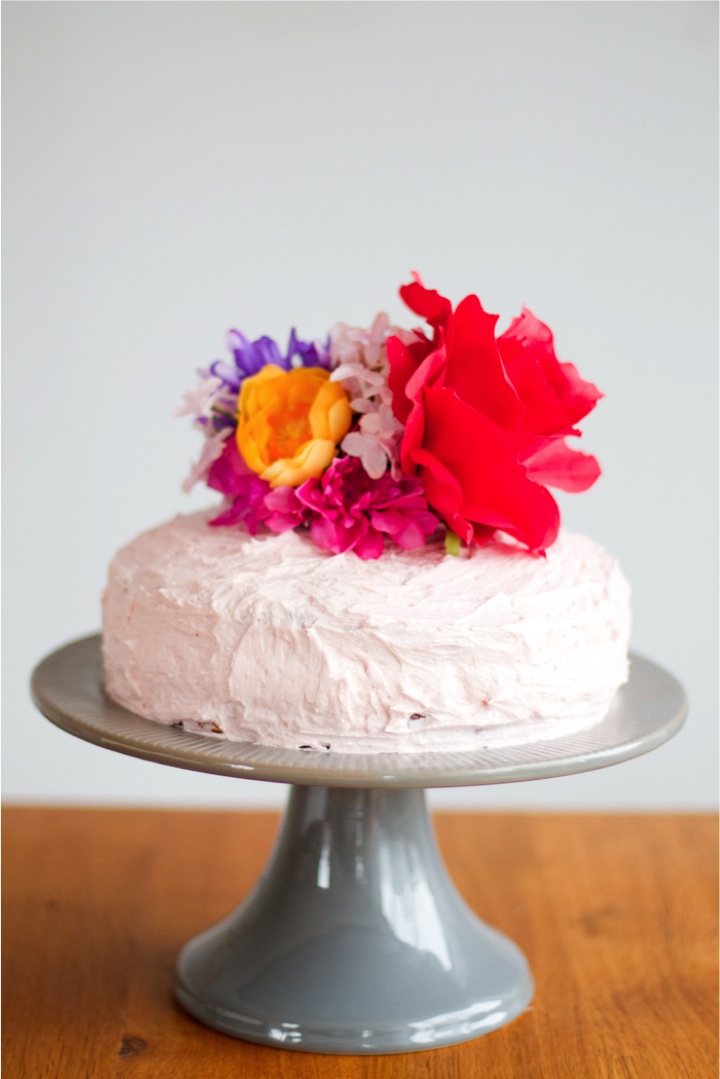 My wee one is turning two next week, and I am getting ready to celebrate my little ginger baby with the two things we love the most around here: flowers and polka dots

Doesn't really get any better than that, does it? This project is super easy, it only take a few minutes to make and I've put a simple DIY to guide you through my steps.
I've been wanting to make a flower cake topper for a while now, but let's face it, with little ones in the house, using fresh flowers isn't a very realistic option. I don't always know when I'll have time to craft and I need to be able to work on a project days ahead of time. Plus, this little topper will become a nice keepsake I plan in putting in my girl's box along with the outfit she wore on her way back from the hospital. So here is how you can make your own topper:
WHAT YOU NEED:
foam ball 3″ diameter, like these

artificial flowers. I got all of mine at

IKEA

, but you can also check the dollar store.

knife, scissors and wire cutter

wax paper
WHAT YOU DO:
1. Cut your foam ball and cut it in half with a knife
2. Cut the stem off the flowers leaving only about 1 inch to 1 inch and 1/2. You should be able to cut most flowers with scissors, but some have a metal wire and you will need a wire cutter for these.
3. Arrange the flowers on foam by sticking the stem into the foam. A few tricks to want to follow here: 1) have one large bloom that will draw attention, 2) make some clusters with the smaller flowers, and 3) make sure to tilt the flowers at the bottom a bit downwards so the foam doesn't show at all.
4. Before placing the topper on your cake, cut a circle of wax paper of the same diameter so you don't put any frosting on your topper.
5. Et voila, you're done!
PS: The cake I am making for Maddie's birthday is a peach & vanilla cake with rosewater frosting…recipe coming in a little while 😉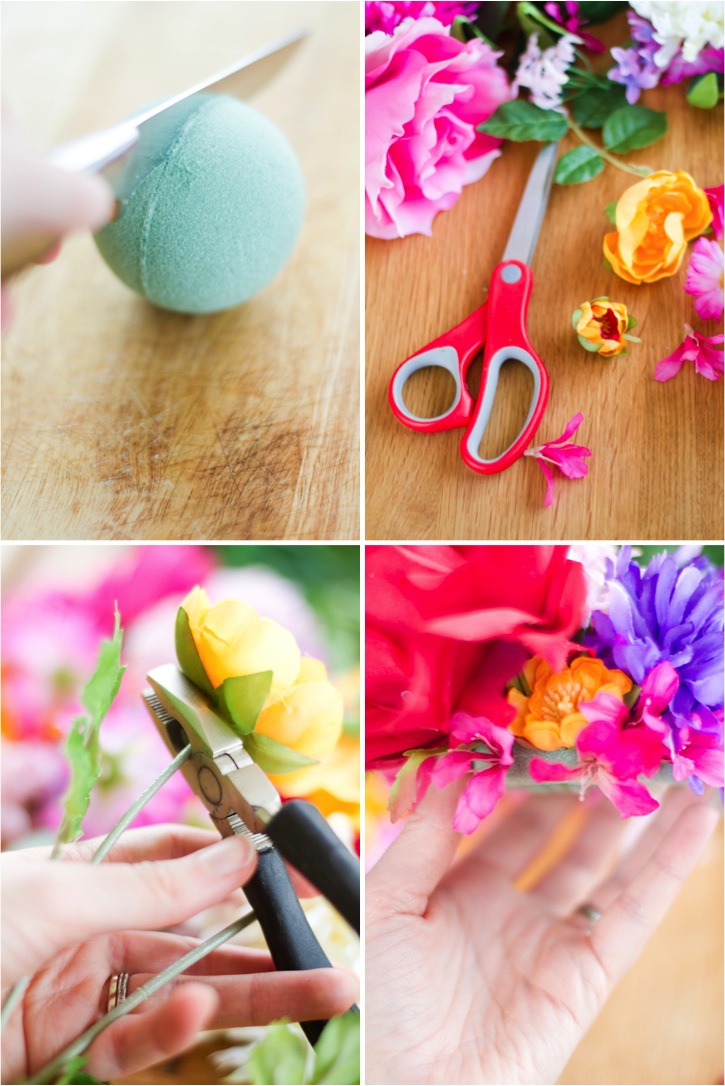 You might also like: