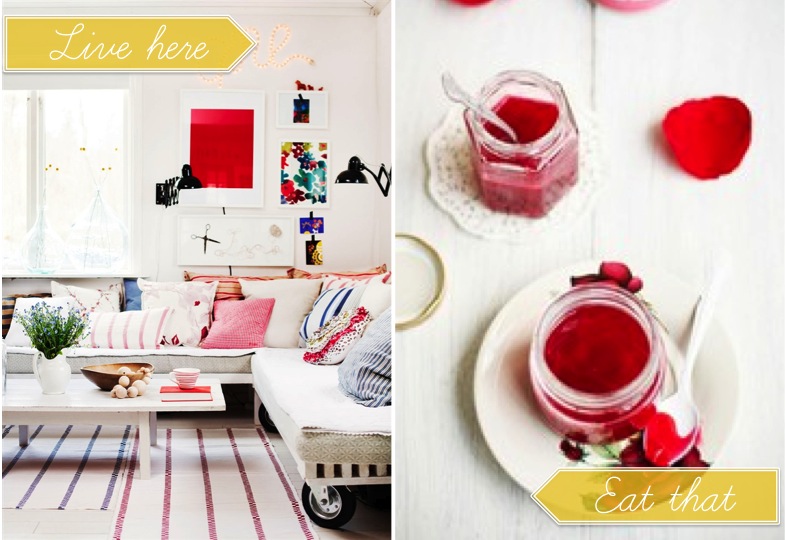 Left: Scandinavian home at Hus & Hem, via Jelanie.| Right: Rose petal jam by Evan's Kitchen Ramblings.
After showing you this gorgeous "old school" Belgian home last week, I thought I'd share this lovely Scandinavian home with you guys today. I am loving the color palette and all of the little things that make this home so cozy. Coziness is a big thing in Scandinavia – and it's doesn't only apply to a room or a home. It could be a dinner party, or just grabbing a cup of coffee with a friend, or taking a bath with candles. Anything that makes them feel warm and cozy inside. In Denmark they call it "hygge". And that's what this little house makes me feel inside when I look at the pictures- warm and cozy. Oh boy do I want to disappear under the mountain of pillows on that couch!
And while I hang out in this beautiful house, I'd love to have a cup of tea and some shortbread cookies with this yummy rose petal jam by Evan's Kitchen Ramblings.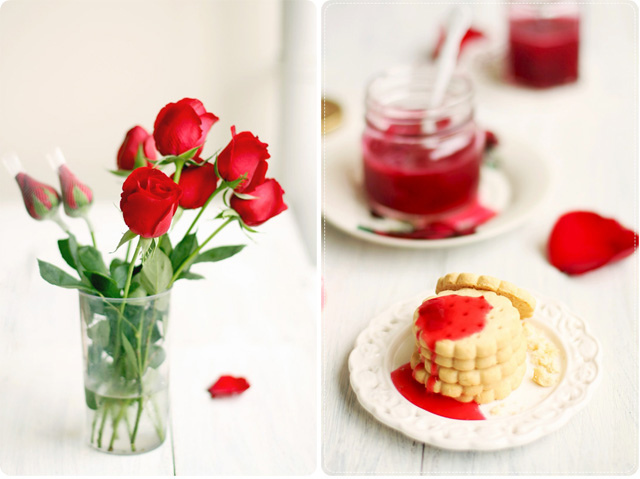 Doesn't sound dreamy?! The color of that jam is so striking, and I bet that it tastes as heavenly as it looks. Find the recipe here at Evan's Kitchen rambling.
Photo credits: Photographs of the scandinavian home by Lina Östling. Photographs of the rose petal jam by Evan's Kitchen Ramblings.
You might also like: