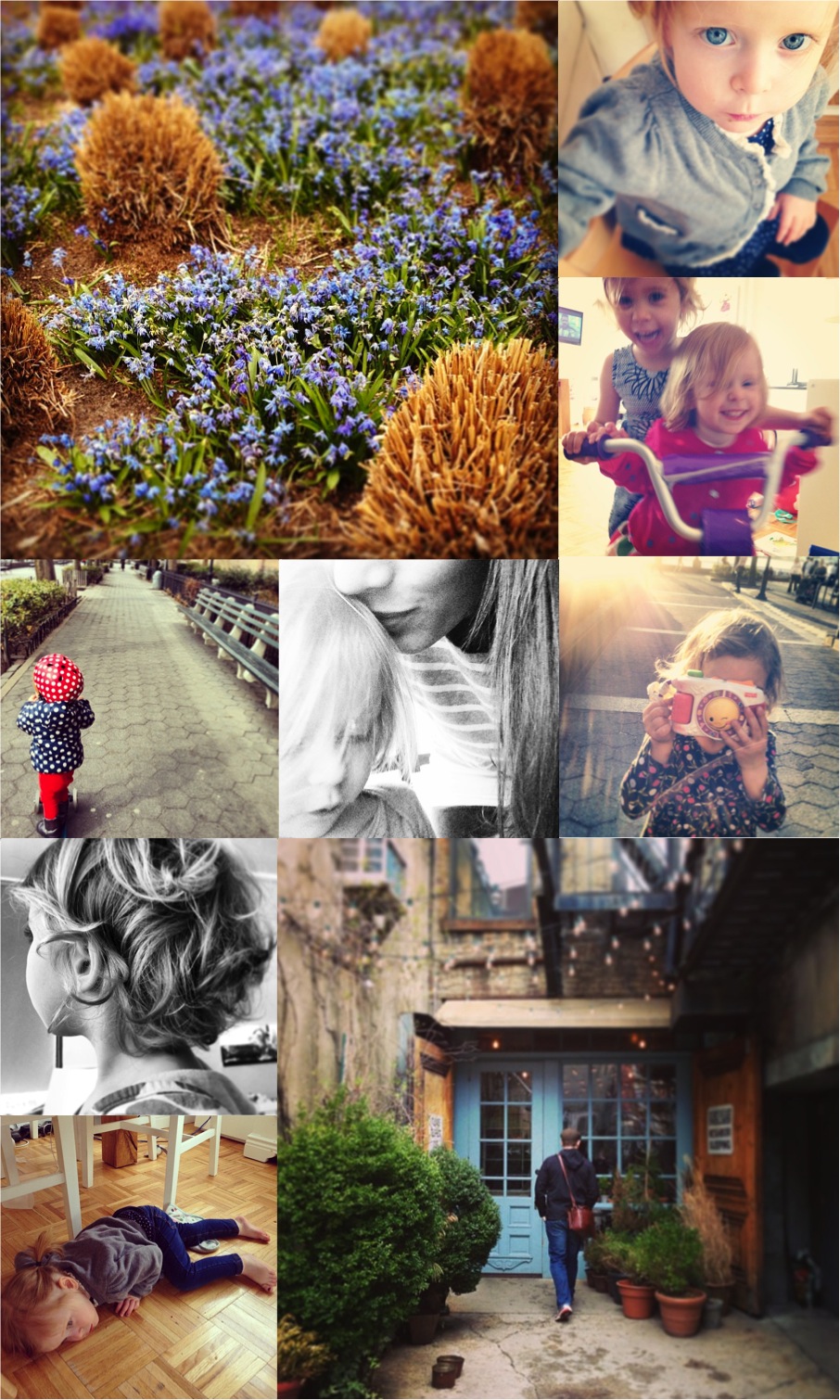 Life in instagrams. Are you addicted to instagram too?
A couple of weeks ago a good friend of mine sent me an email to ask me where on earth I disappeared to since she hadn't heard from me in a while despite her attempts to contact me. She was rightly angry in her email, and let's be honest, I panicked a bit….ok, a lot. I panicked because I don't consider myself a bad friend, and I don't want to be a bad friend.But sadly I was a bad friend to her, and probably to a few others who haven't said anything to me.
The truth is, life got a hell of a lot busier lately – and when I mean lately, I mean since having kids. I let my family take over the rest of my life- and I am not saying that's a bad thing, because my husband and my girls need me and I need them oh so much. And I just didn't realize I wasn't taking the time to be here for old friends.
I have always been a high achiever, always done a lot (in college I was the kind of girl taking 20+ credits while having a part time job and being president of a couple student clubs on campus. Yes, like I said, a total overachiever. But I always liked it that way, making the most of my 24 hours. But now that I have a family, it's like 24 hours aren't enough anymore. If I had 48, or heck, even 72-hour days, then I'd probably get to do all of the things that are on my list: work on my relationship with hubby, take good care of my little girls, make new friends, keep old friends, work on creative projects, start a business, go to school to keep on learning, cook good food, volunteer, explore the world…..you get it, the list goes on. Some days I feel like I am doing a heck of a job and juggling many balls with grace…and then other days the balls just go crashing to the floor and I just feel like I am failing miserably at everything in my life – days when I feel like I can't do any of those things right because there are just too many of them and I can't give enough attention to any of the things that are important to me.
So I am asking you, my dear readers – how do you spend these 24 precious hours of your day? How to do keep your focus on what is important? Do you ever have regrets about things that just won't fit in your life?
You might also like: