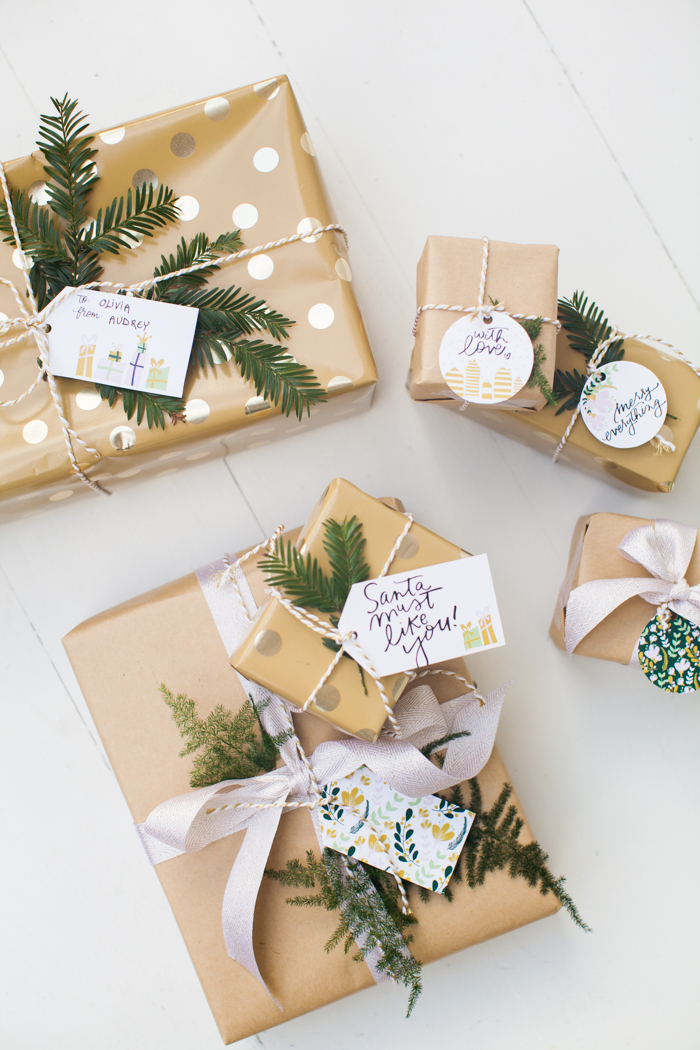 How about some free printable holiday tags to make up for not showing up on this blog the past month?

My partner in crime, the lovely Jessica from Coco + Mingo, and I decided to make your holidays extra pretty this year and made these free printable holiday gift tags for you dear readers, just because you're awesome. All you need now are the presents to go with them, am I right?

I know I'd better get that Christmas shopping going! As usual, Jessica worked her amazing hand-lettering magic, while I worked on the patterns and graphics. I absolutely love how they turned out and hope you love them just as much! Also, want to know a little secret? Jessica and I may or may not be working on our 2016 free printable calendar (thousands of you downloaded our 2015 edition edition!), and we may or may not share it with you early next 😉
We made it super easy for your guys – all the download links are below. Just print and cut the tags along the lines.You can choose to print these tags single-sided or double sided – they will turn out great either way

I'd recommend to choose the high quality settings on your printer and print them on thick card stock paper for best results! Also, for all of you guys who like to use Avery products, we made an Avery version of our printable  tags to make it even easier for you.  Enjoy and let us know what you think!
PS:  If you post a picture of the tags on Instagram, make sure to tag me @thislittlestreet and use the #thislittlepattern hashtag so that I can see all your gorgeous gifts

Round holiday tags (Print and Cut out version)
Rectangle holiday tags (Print and Cut out version)
Round Holiday stickers (for Avery template 22807)
Rectangle holiday tags for Avery template 22802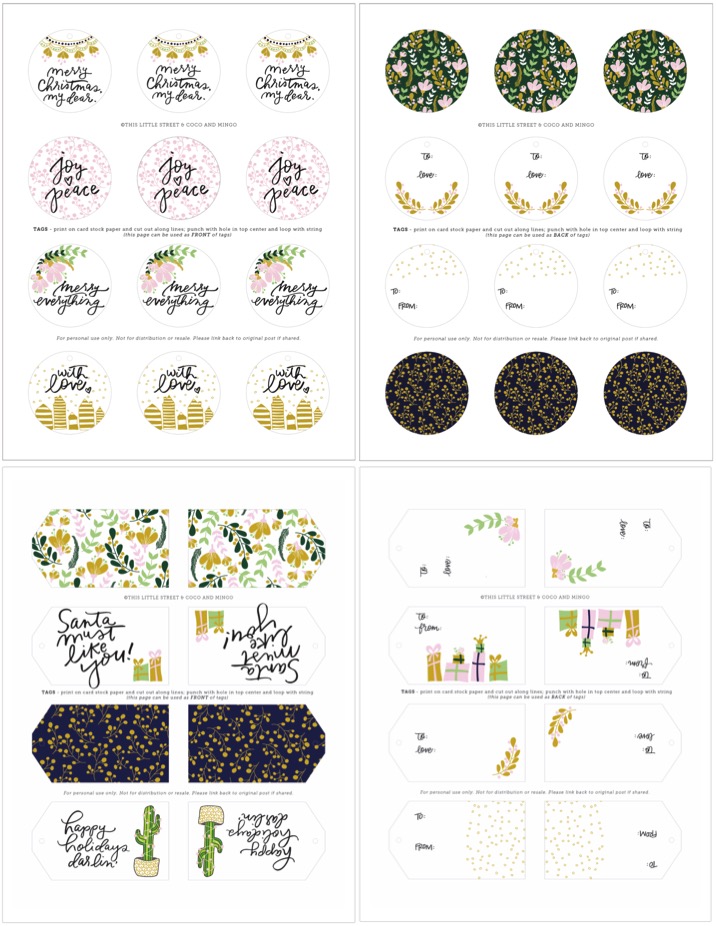 These gift tags are not for distribution or resale. We love it when you talk about our work, but please link back to this original post if shared! Hand-lettering by Jessica from Coco + Mingo and artwork/patterns by yours truly.
You might also like: