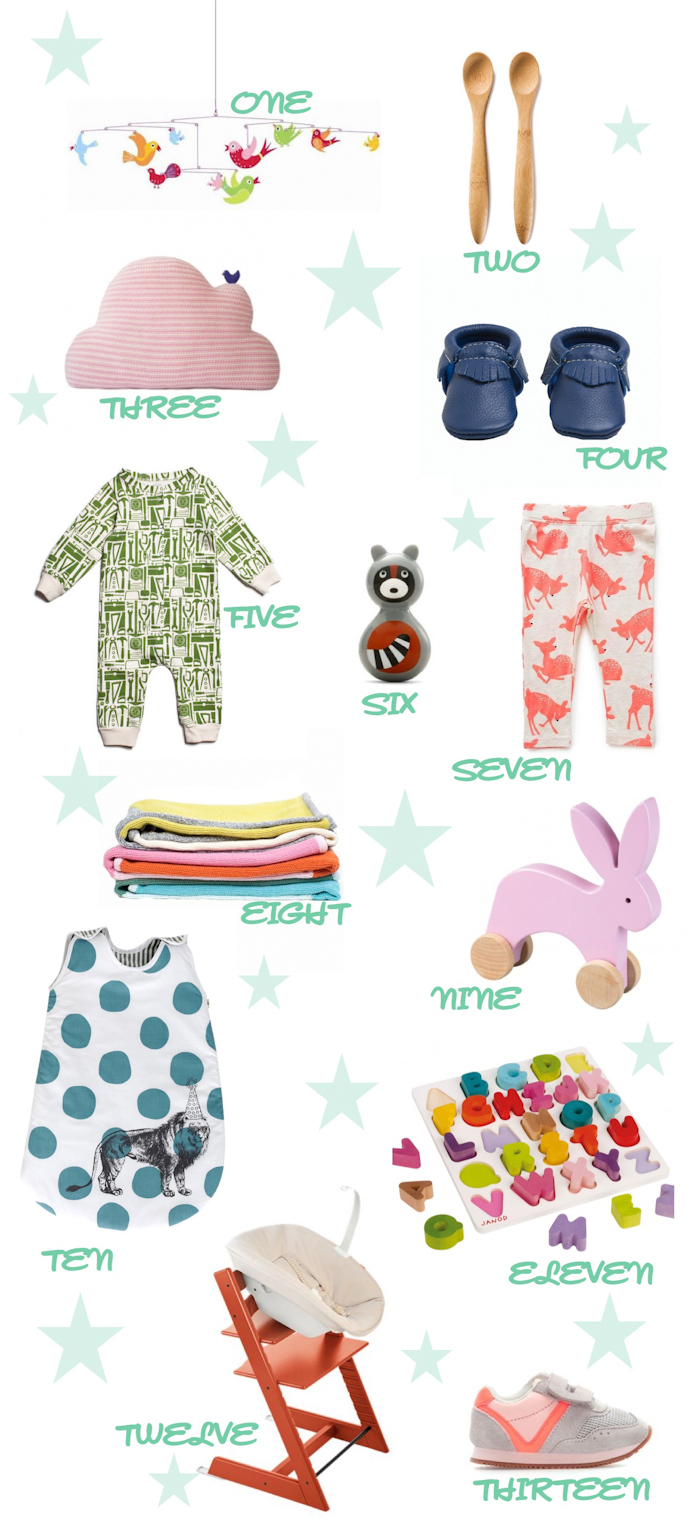 Some more gift idea for the holidays, this time for the little ones in your life! Finding toys isn't really hard, but finding GOOD toys – toys that kids will enjoy, that are great for them and that "special" isn't always so easy. I personally have a thing for wooden toys because I know that they will last, and not end up in a big pile of plastic jump. Toys that stimulate their imagination and give them room to grow and learn. Happy Thursday!
PS: Some of these things may or may not be for grabs during our 24 Merry Days giveaways in December! Like our facebook page so you don't miss out on the giveaways when they start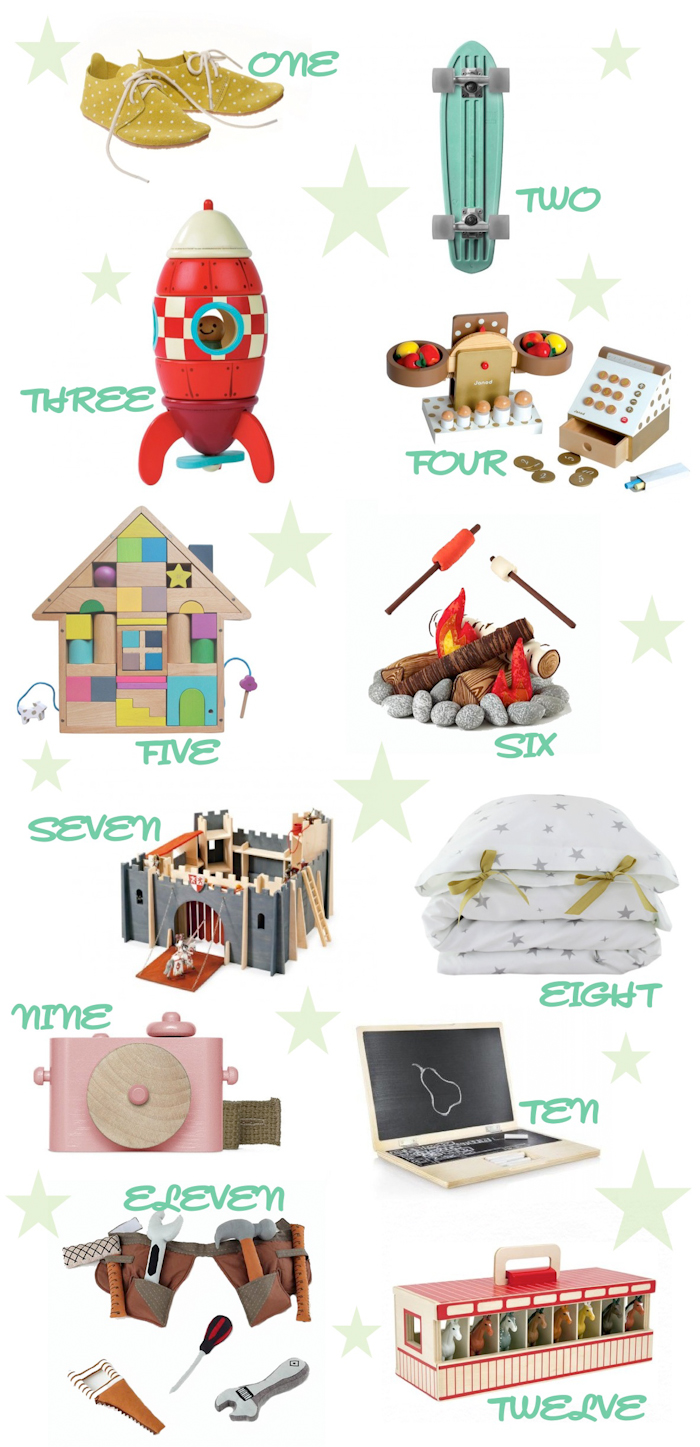 TOP – FOR BABIES: 1. Such a happy mobile |2. Love these bamboo spoons. |3. The sweetest little cloud pillow! |4. Obsessed with these moccasins. |5. These rompers are THE BEST |6. Raccoon wobble |7. Bambi pants |8. Soft blankets. |9. Pink rabbit. |10. Fun sleeping bag! |11. Colorful alphabet puzzle. |12. My favorite set up for the table – Stokke chair and baby set (sorry friends in the US, the baby set isn't available here yet). |13. Cute neon sneakers.
BOTTOM – FOR BOYS & GIRLS: 1. Pretty little polka dot shoes. |2.  hip mint skateboard.|3. Magnetic build-a-rocket.|4. Madeline is obsessed with this green grocer set. |5. House wooden building blocks |6. How fun is this plush campfire?! Perfect if you have a teepee in your home! |7. Castles and knights all day long. |8. Pretty stars duvet cover for sweet dreams |9. Wooden camera – getting two of these for the girls! |10. Their own "laptop" |11. Tools like daddy's, but so soft! |12. This one is for my daughter Olivia, who is obsessed with horses!
You might also like: