Fall is by far my favorite season….and so I ask, will it ever show up in California? My leather boots are itching to get out of the closet and my jackets are glued to the weather app for any signs of chill temperatures. People here keep telling me it's going to get cold but I just have a hard time believing them. I know I know, gotta have faith. In any case, here's a little color inspiration – I love these softer, sweet colors, they remind me of a beautiful fall sunset. Happy Wednesday, friends!
PS: Also, are you ready for the rainy days?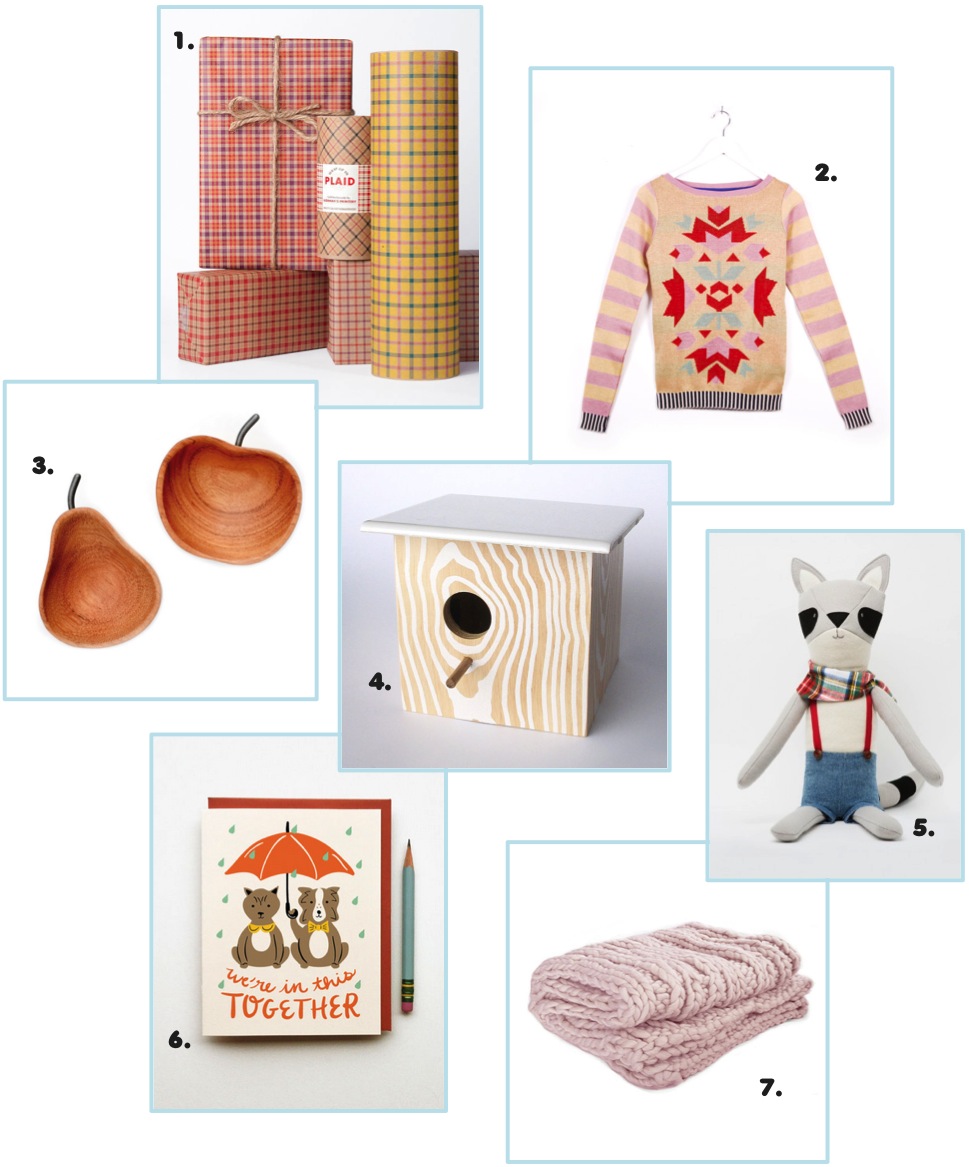 1. Plaid wrapping paper sheets at the Trading Post.|2. Sweater by Sheila Couture. |3. Apple & pear bowl set at Leif. |4. a little house for the birdies by Hubler Furniture. |5. Chester the Racoon at Brika. |6. Card by Little Low.|7. Chunky throw by Ceannis.
You might also like: