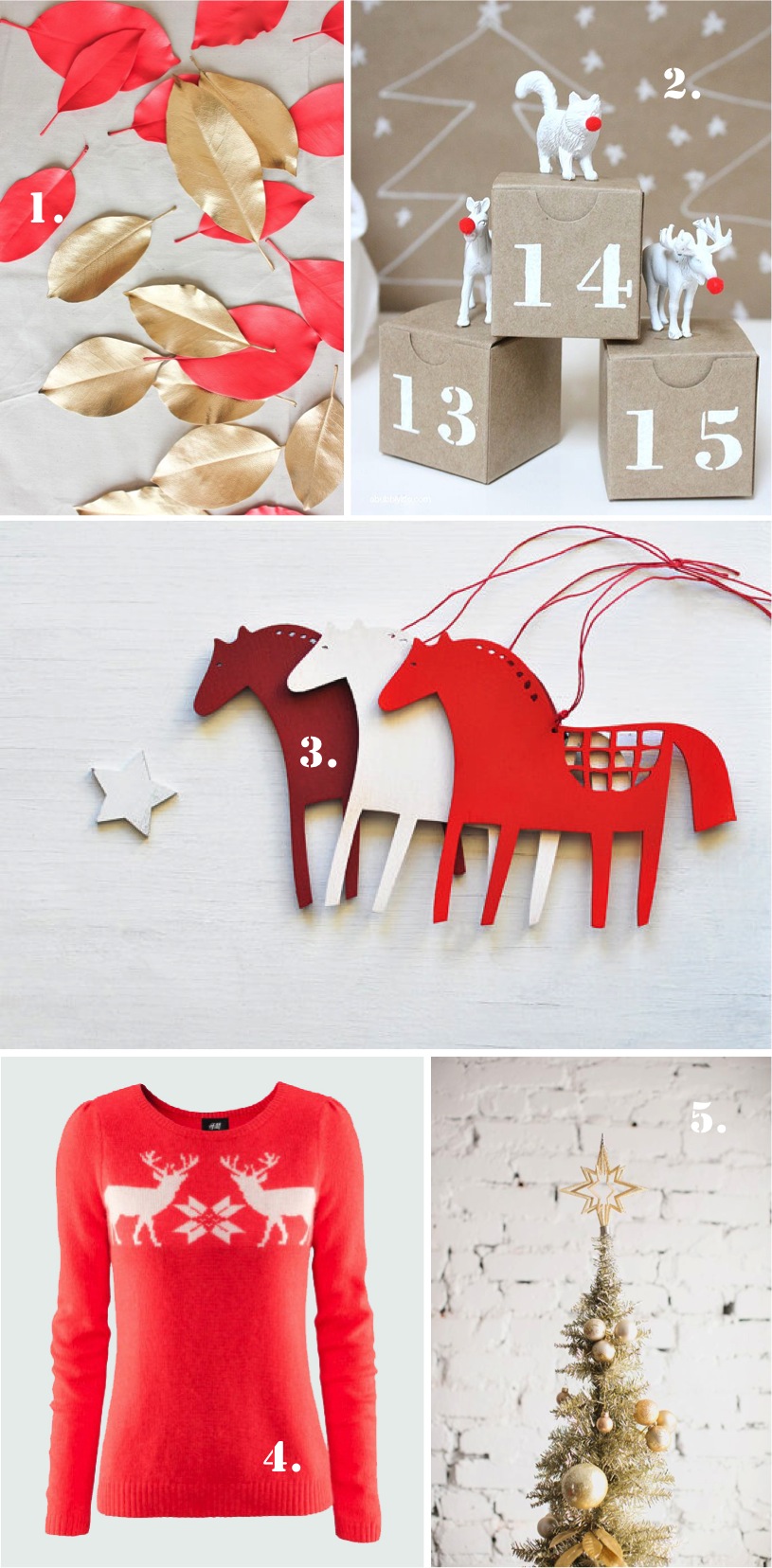 And one more "colorful Christmas" inspiration board for y'all – check out my first and second boards. I simply love the combination of coral and gold together. Add a bit of white to balance it out and you'll get a gorgeous, fun holiday mood in your home. Alright, so today is December 9 – is your house all decorate it up already? Did you go for a color theme? I'd love to know what! This year our decorate our house in the traditional green and red hues mostly – but not in the most traditional of ways. Will share some pictures of our home this Friday, so be on the lookout for them

Also, today is day 9 of 24 Merry Days – there are right now 8 AMAZING giveaways that you can enter if you click here. And today's giveaway is an UBER amazing $500 (you heard me right!!) gift certificate to Poppin on Studio DIY – a wholotta colors for your office space! Don't miss it, enter here!
Images: 1. Dried leaf garland by A Fabulous Fete. |2. Cutest advent calendar by a Bubbly Life. |3. Wooden horses by Botanika.|4. Coral holiday sweater at H&M. |5. Gold Christmas tree.
You might also like: