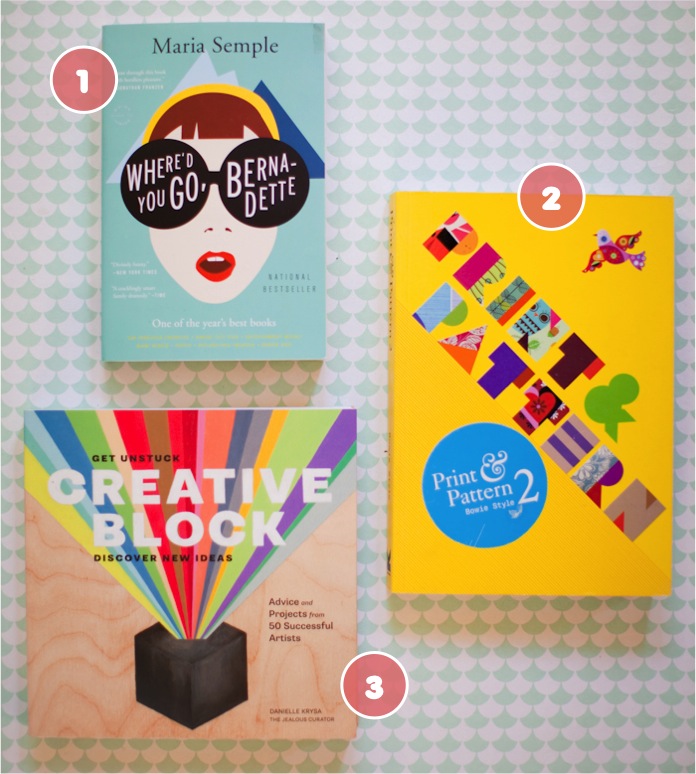 Happy Wednesday, friends! Switching it up gears a bit from all the DIYs and home posts I've been doing lately. Today I wanted to share with you three books that I've been reading – and really really enjoying! I mean, I'd buy them for their covers alone (aren't they all so pretty?!), but what's inside is equally as good! Keep on reading to find out what I think of each book. What about you guys, anything that you've been reading & love? Always looking for suggestions!
PS: If you guys like this post, let me know & I might do book posts more often

….although haha, who am I kidding, will I really have any time at all to read once baby girl arrives?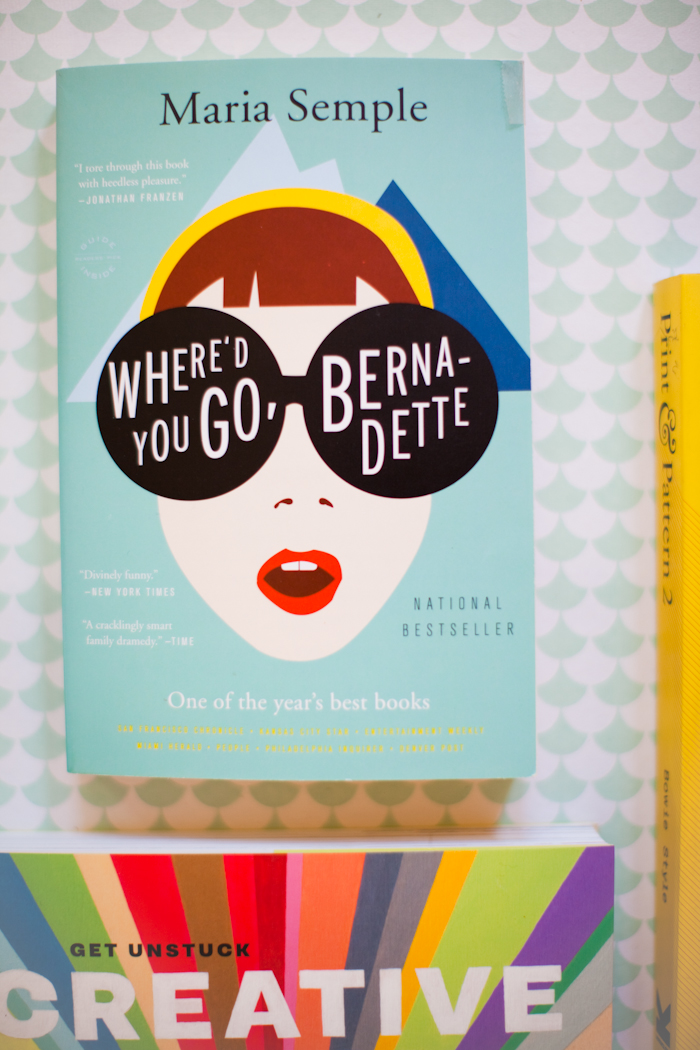 ♥♥♥ Where'd you go, Bernadette? ♥♥♥ I'd been wanting to pick up this one for months, but only finally jumped in a couple weeks ago – no regrets! This book is written in such an unconventional and funny way. From the beginning you know what happens (Bernadette, the main characters, disappears), but the story and characters unfolds little by little with so much creativity and wit – crazy and funny and so real all in one. Put together with bits and pieces from flashbacks, emails etc, the book had me turning pages lime a mad woman to finally figure it out – where did Bernadette actually go? Plus, having lived in Seattle and worked for Microsoft, this book brought me straight down memory lane


♥♥♥ Creative block ♥♥♥ This book just came out, and whenever I saw Victoria's post I knew I had to get it! If you are a creative person, you're going to adore this book. In this book, Danielle Krysa (bet you know her, she's the Jealous Curator!) has gathered 50 interviews of amazing artists. These interviews are just so honest and witty, nestled between beautiful photograph of gorgeous artwork. The artists talk about their own creative blocks and insecurities, which you'd think would be a sad topic, but everything they share is actually so inspiring. What I like the most about this book is that these artists get down and dirty on how they actually get unstuck, in a very concrete way, and each of them also gives a "creative unblock exercise" to help shake us readers out of our own creative blocks. Priceless!

♥♥♥ Prints & Patterns ♥♥♥ Oh, how I *love* this book! I picked it up last month at my local art store, and it's quickly becoming my go to book whenever I need pattern ideas for a project – or when my brain feels the need for a little color explosion

a real jumpstart for inspiration! It's the second volume in the series – I don't own the first one, but I might just have to ask for it for my birthday in a couple weeks! The book is like a encyclopedia for prints and patterns, featuring dozens of modern designers and their beautiful, colorful work. Real eye candy for the pattern and color lover!
You might also like: