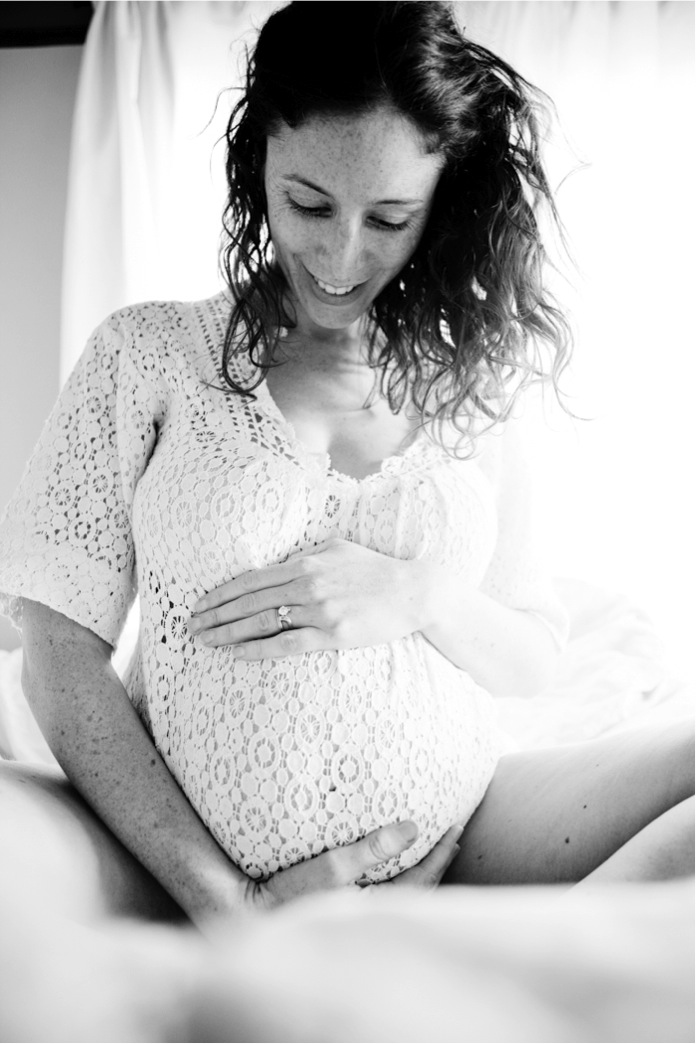 Like that, it crept up on me. 26 weeks. 26 exciting weeks of growing another little viking princess in my belly. They say that you should enjoy your first pregnancy because it's the only one that you'll actually have time to enjoy, and it is oh so true. I feel like I blinked and now I am already 6 months pregnant, getting into the third trimester. Where oh where did all that time go? I wish I could stop time. And at the same time I can't really wait to meet her. See her little face. Hold her little hands. Get to know her week after week, month after month.
It's been the sweetest of rides, even if a fast one. Feeling (and seeing!) her kick always brings a smile to my face. She rolls and kicks so much! The pregnancy feels so real right now. The girls have fully embraced the idea of having another little sister soon – they are so excited! Just a couple days ago I saw Olivia day dreaming in the car, then she tells me: "Mama, I love my baby sister". The sweetest

We're trying to talk to them as much as possible about what it will be like when little sister arrives – and it's been all about finding the balance between setting them expectations and keeping them really excited about their little sister. I'm so SO curious (also anxious!) to see how this third little one changes the dynamics around our home.
Friends keep asking how I am doing, and to my surprise I still have a lot of energy…most of the time! I feel so thankful that I've only had easy pregnancies, and I am trying to enjoy all the energy I have right now as I know it will not last. In a few weeks I'll be BFF with the couch, no doubt

I try to eat healthy (have to, you should have seen my midwifes' face when they realized I gained 10 pounds over the holidays alone, gaaaaaaaah!!!) but every now and I just have to have a little mug cake….I can blame it on the baby, right?! I am also in full nesting mode and seem to want to fix everything that needs to be fixed in our home, including baby's nursery corner in our room. I can tell hubby is trying not to freak out and is just letting me do my thing. Good hubby not getting in the way of a nesting woman

Before I run out of time with this pregnancy I wanted to share some of my favorite things to have during pregnancies. Call them "pregnancy essentials" if you will, although we can argue that nothing is really essential

Mamas – anything I am missing? what's on your list? And PS – if you are not pregnant and not planning on being pregnant for a while, these items make super thoughtful gifts for your girlfriends who are expecting!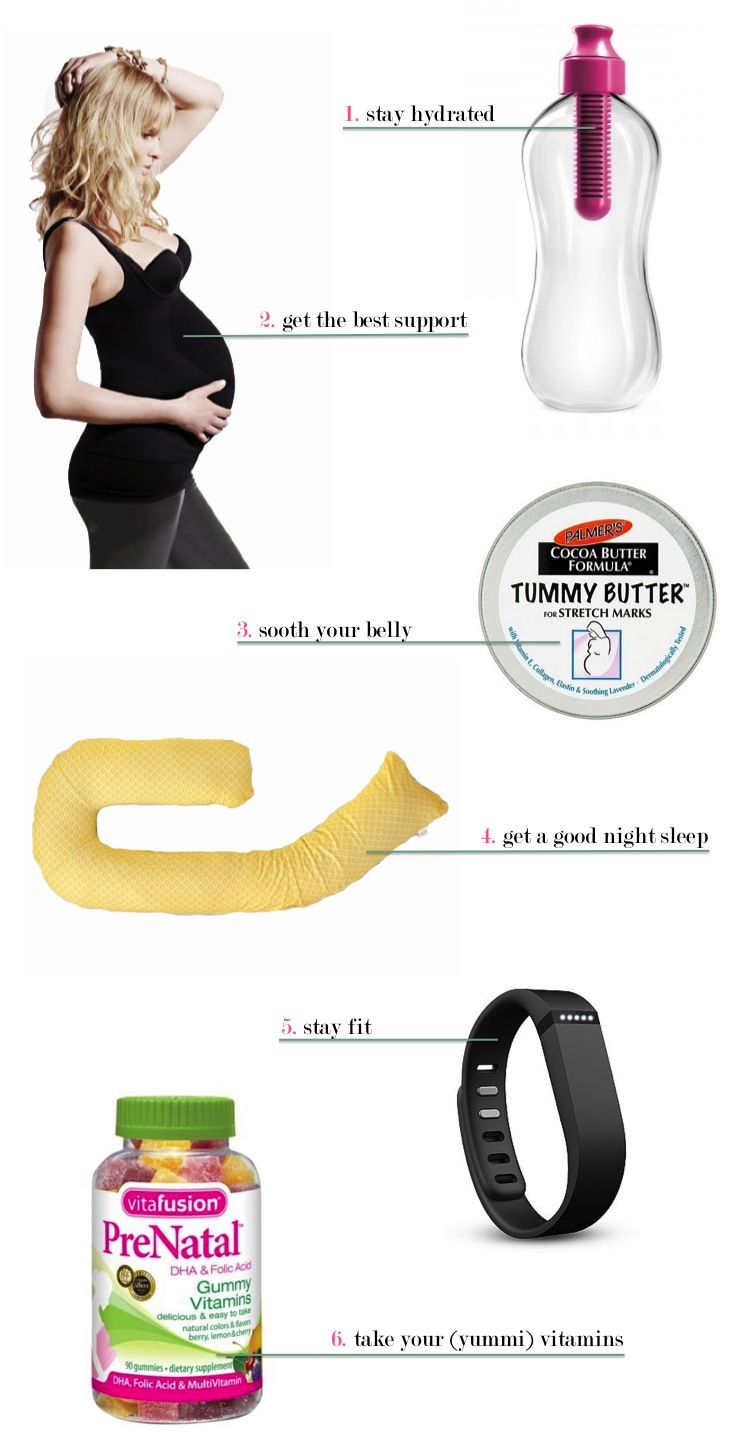 1. Stay hydrated – Bobble water bottle. I feel thirsty ALL.THE.TIME. So a water bottle that can filter water like the Bobble bottle is such a life savior!
2. Get the best support – Blanqi support tank. Pregnancy is such a beautiful thing, and at the same time, so strange! Seeing your body morph to grow a human being is probably the wildest thing. Believe me when I say that you'll be thankful for whatever support you can get for the growing parts of your body – belly, but not only

The blanqi tops are just amazing for that!
3. Sooth your belly – Palmer's tummy butter. I've used this when I was pregnant with Olivia. I've used this when I was pregnant with Madeline. And with this little ones too. And if I was pregnant 10 more times I'd keep using it over and over again without any doubt. It's the best to sooth a stretching, dry skin.
4. Get a good night sleep – Bump Nest pillow. So the minute I found out I was pregnant with this one I ordered this pillow. Because as a pregnant lady I just had to claim my right to use that pillow – nevermind that I didn't really "need" it at 7 weeks pregnant

Poor hubby having to find some space in the bed! I can only sleep well with a body pillow, it's simply genius. I don't own the Bump Nest pillow but I love the pretty look. Apparently every other pregnant blogger out there has one – looks like I just missed the memo in my hurry to get mine! PS: talking about great gifts for your pregnant girlfriends, this is one of them! When I was pregnant with Olivia one of my dear friends gave one to me….best gift ever!
5. Stay fit – Fitbit activity tracker. Let's get real here. I don't exercise too much when I am not pregnant outside of pilates classes here and there, so when I am pregnant the exercising gets really really bad! I got a Fitbit activity tracker a while back though, and I've been wearing it every day. It's made me really away of how much I move (or don't move!) during the day, and it has made me thoughts of new ways I could walk more during the week. It's pushing me to stay fit!
6. Take your (yummi) vitamins – ViaFusion chewy prenatal vitamins. Again, let's get real here – I ATE eating prenatal vitamins. I know they are good for me and I need them, but I have such a hard time swallowing them. So when I discovered these chewable vitamins I was in heaven! They almost feel like eating candy, except for they have all that good stuff in them for you. I also take these chewable calcium vitamins.
You might also like: