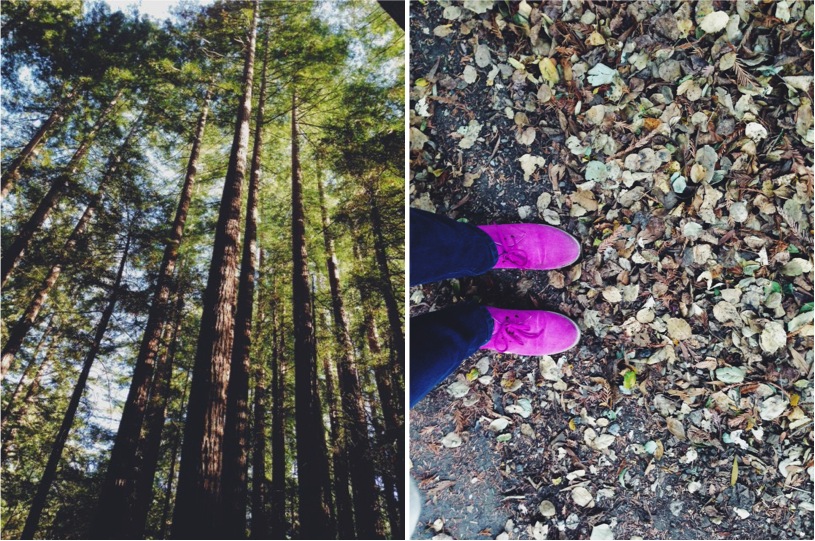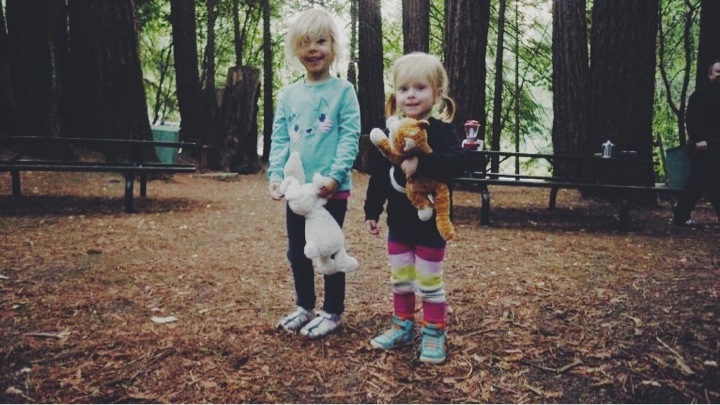 I just spent a weekend like I hadn't spent in a long time – simple and magical all at once. We went camping with the girls for the very first time with an old friend that I met in Ireland. After months of packing and moving and trying to adapt to a new schedule, these couple of days were the perfect mini vacation. We packed our car with no real plan in mind and let nature show us the way. Life, simplified.
The girls were SO excited to be on their first camping trip, and I have to say, so was I. I used to camp so much when I was little  and absolutely loved it, and was waiting to see who they would react. They rocked it, and it was actually so easy to be out there with kids so little – all they wanted was to run among the trees, find hiding places and make bows and arrows out of sticks they found.
On Saturday we decided to check out a nearby beach, and we couldn't believe our eyes at the beauty around us – we saw seals and dolphins and flights of pelicans…it was simply magical, because we weren't on a tourist boat trying to make all that happen. It felt so raw and honest to be on the beach and see it all.
After our walk at the beach we stopped at a little organic strawberry farm called Swanton Farm. My friends knew about it and told us we HAD to go. I am so happy they showed this farm to us, because it is probably the most soulful place I've ever been too. They sell strawberries of course, but also anything made with strawberry – jam, pies, strawberry apple cider even! It's cosy, they have couches and big tables and board games and a banjo and funny old pictures on the walls.
And my very favorite part? You pay and make your own change yourself. Nobody is at the register. They just trust that you'll do the right thing. That place represents everything that's soulful and honest in this world….and it got me thinking, why aren't more places like this nowadays? Shouldn't soulful and honest be the norm rather than the exception?  Some will say it's utopian to put that much trust into people you don't know, but as far as I am concerned, that's how the world should be.
Credit: All pictures by Audrey Smit and my friend Julien G. 
You might also like: