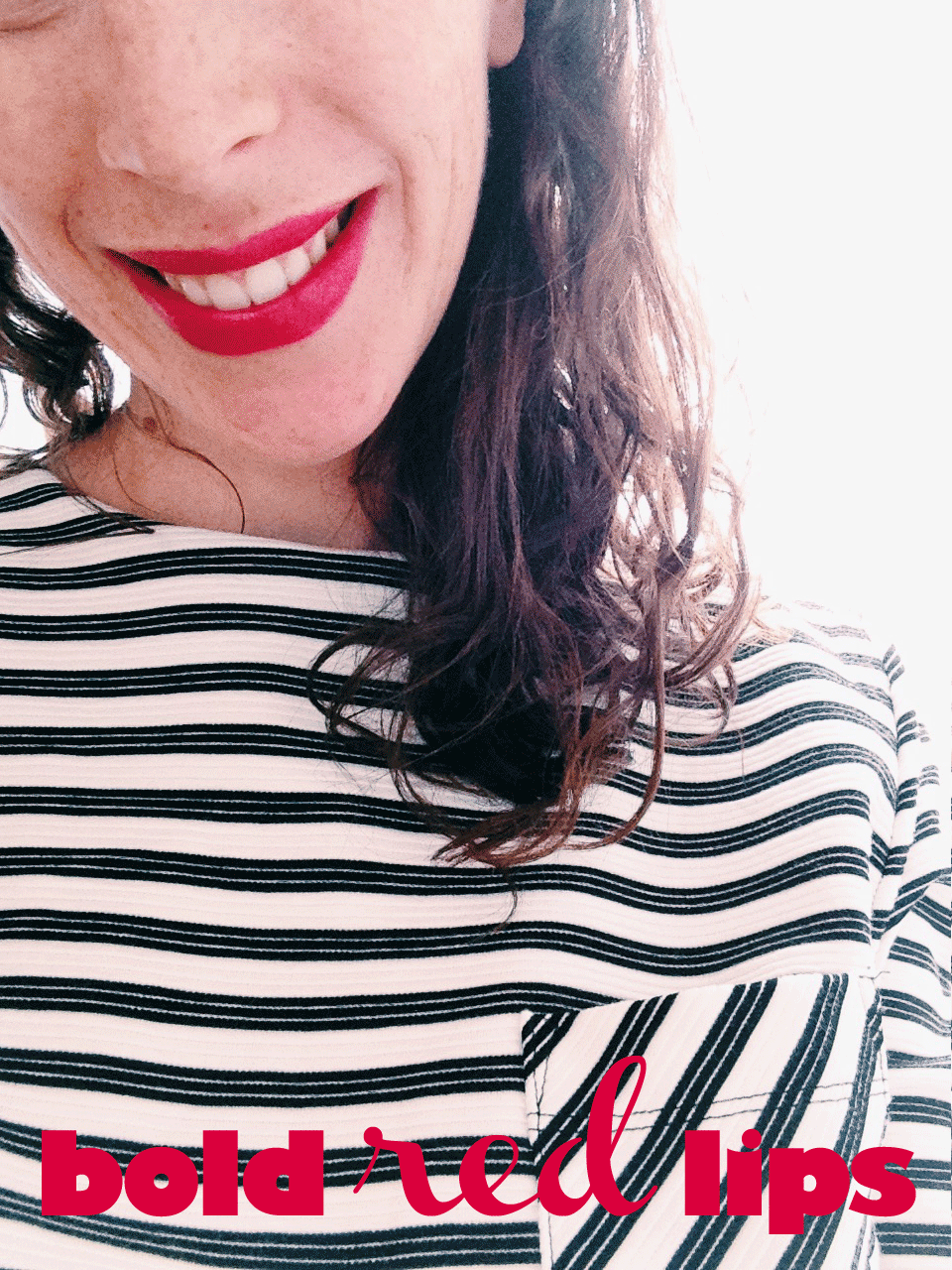 A couple of weeks ago I shared my 5 easy tricks to look less tired, and quite a few of you asked me what my tricks are to apply red lipstick so here's a little post about it! Now a little disclaimer girlies, I am not a beauty blogger and the way I do makeup is always the quick and easy way. You'll find tons of much more elaborate tutorials out there (For example Savannah's beauty column on her blog Maiedae is always a source of inspiration for me-, but here are my own little tricks for all you ladies in a hurry that want to go bold!
1. Moisturize! Always moisturize your lips before applying lipstick. I usually put lip balm first thing after brushing my teeth, before putting on any of my other makeup – this way my lips have time to absorb the moisture a bit while I put on my mascara etc. If your lips are super dry and flaky, make sure to exfoliate them every now and then to get rid of any dry skin.
2. Put a coat of foundation or concealer: this helps the color stay on longer and maintains the true lipstick color! A quick step but it helps SO much, believe me. And please pretty please, skip the long-wearing lipsticks as they will just suck all of the moisture out of your lips.
3. Trace around your lips with a lip liner: this will help better define your lips. I usually use a shade that's a bit different from that of my lipstick, closer to my own real lip color, I find it helps bring a little bit of shading to my lips. Once I've traced the line, I blend it in a bit towards the inside of my lips so soften the line just a little.
4. Apply one first coat of lipstick: quick and dirty, straight out of the tube is what proves to work best for me. No need for brushes! Just be careful to not put any on your teeth 😉
5. Blot and reapply: Blot the liner with a tissue, then add another layer of lipstick the long lasting effect.
And a few more ticks:
Pick the right shade:

it seems like true reds work best on a pale face (me!), while olive skin need brown-reds or mahogany shades.

Keep the rest of your makeup subtle:

red lips already call for a LOT of attention, so keep the rest of your makeup to a minimum. I usually apply a bit of mascara, a tiny bit of blush and that's it!

Give yourself time to get into it:

starting to wear bold red lipstick is like sipping on your first glass of red wine – it's probably going to shock you a bit at first! Give your eyes some time to adjust to seeing yourself that way.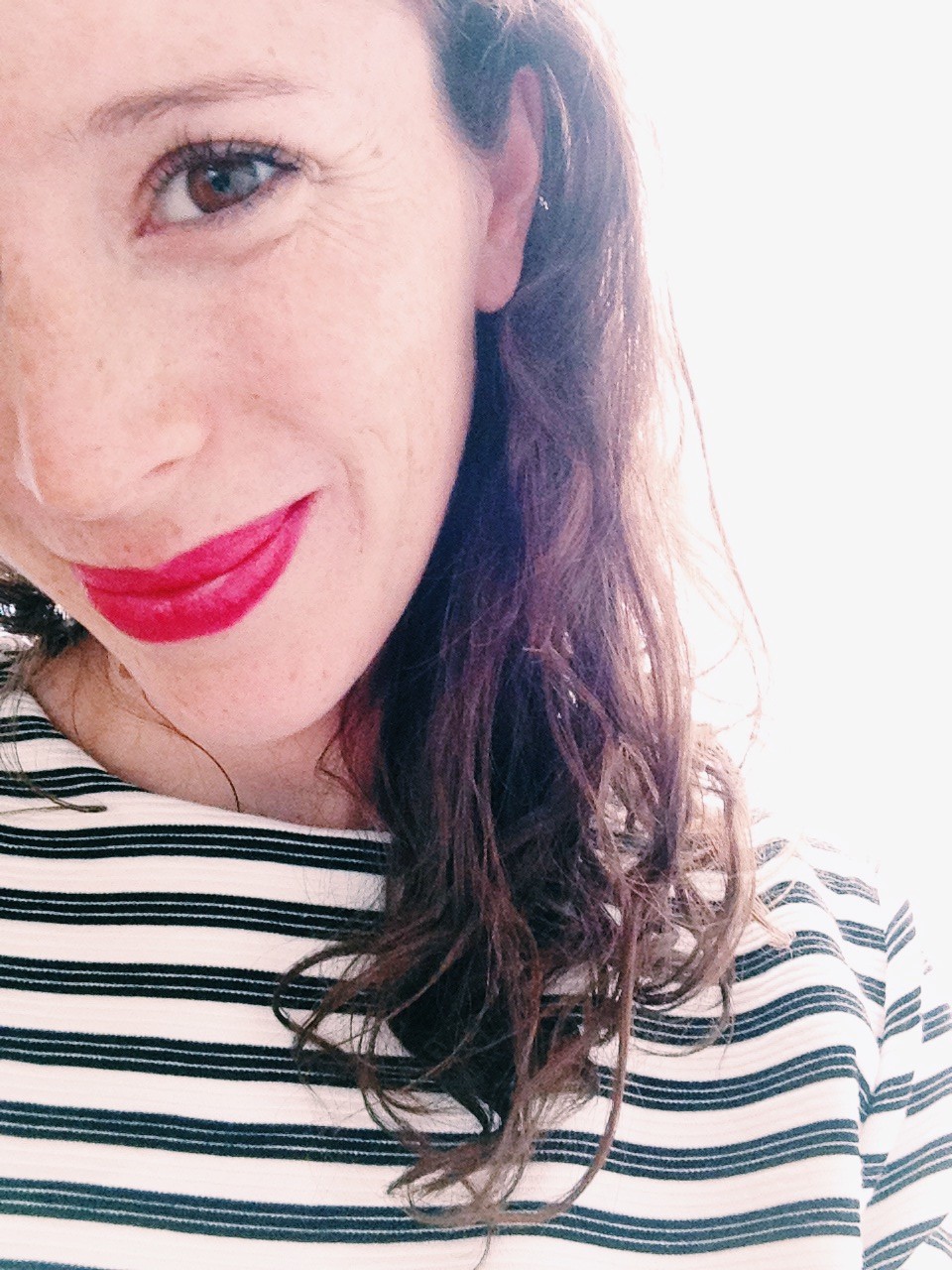 You might also like: