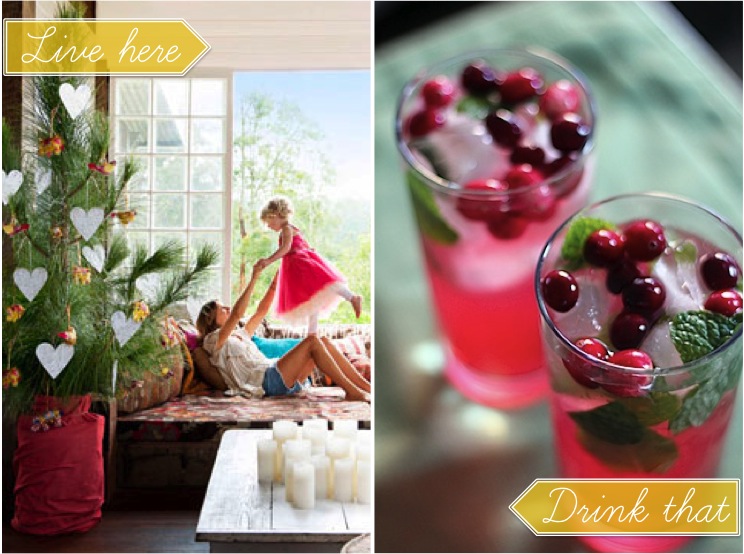 L: Home via | R: Cranberry mojitos via We are not Martha.
Since last week I showed you what Christmas looks like in Scandinavia, I thought today we'd head out to a *slightly* warmer place for a little holiday inspiration. It is a bit weird for me associate warm + Christmas together – luckily when I lived in Arizona I'd always find a way to go home for the holidays- but I have to admit, I absolutely love these pictures and maybe it would be fun to have a Christmas dinner al fresco until billions twinkle lights?

Also love all these Australian holiday ideas that Love Mae put together – isn't this wreath so beautiful?!
Oh, and Australian friends, totally call me out on the cranberry mojitos – I actually have no idea if you guys drink that around Christmas – but hey, I'd totally drink  if I spent Christmas in a warm place…and didn't have a baby in my belly  ;) Cranberry mojitos recipe via We Are Not Martha.
PS: Oh, and today is day 10 of 24 Merry Days!!! Today you can win a large print of one of Max Wanger's amazing photographs – your choice too

Head over to Coco & Mingo to enter – and don't forget to check out all of the other 24 Merry Days giveaways going on right now!
You might also like: