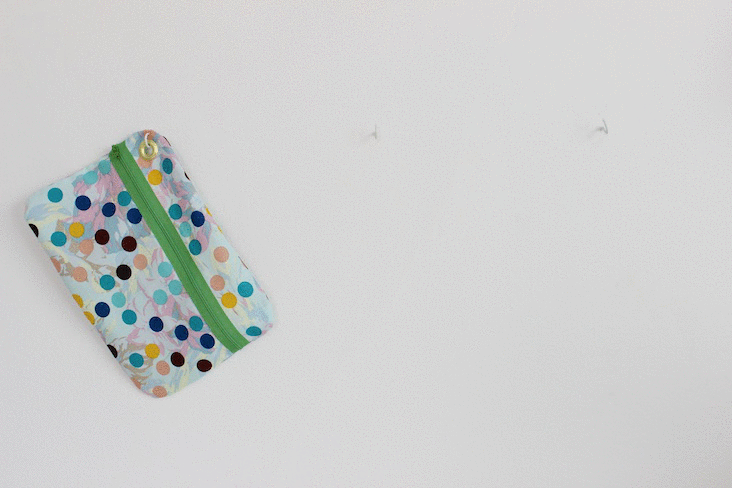 Baby Freia arrived on May 9th, so while I take some time to rest and bond with my little girl, an amazing group of blogger friends is helping "fill in the gaps". Enjoy their amazing posts

I'm super excited to be guest posting while the lovely Audrey is spending time with her newly expanded family!  I am a sucker for cute fabric and an easy sewing project, so I'm here today to share a beginner-level tutorial for making a set of the cutest little hanging zippered pouches you've ever laid your eyes on…if I do say so. They're perfect for using up your fabric stash and (bonus!) stowing away all kinds of goodies. Enjoy! –Mandy Pellegrin of Fabric Paper Glue
Materials
Fabrics

Contrasting Zippers, 12″ long

Sewing Machine & Thread

Bowl or Mug

Extra Large Grommets

Grommet Setter & Hammer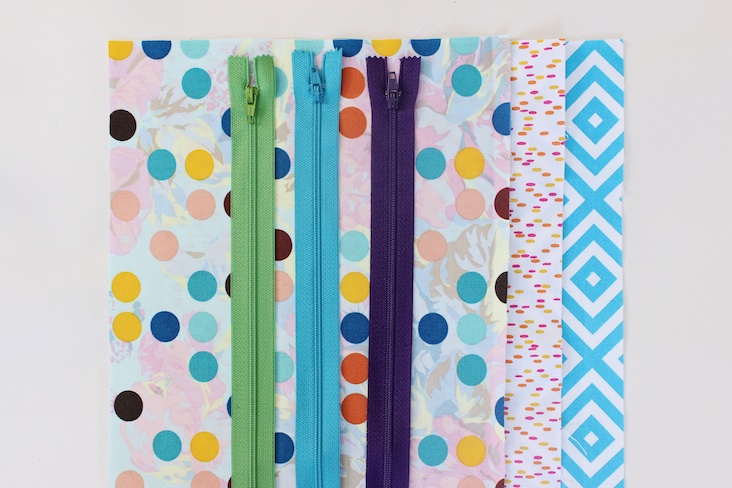 Directions
1. Cut your fabrics. For each pouch, you'll need the following three cuts of fabric: 10″ x 12″, 6.5″ x 12″, 4.5″ x 12″.
2. On the 6.5″ x 12″ and 4.5″ x 12″ pieces, fold about 1/2″ of one of the 12″ edges to the back and press. Fold again to hide the raw edge and press.
3. Top-stitch the zipper to the folded edges with the back side of the zipper to the right side of the fabric.
4. Stack the zippered piece on top of the 10″ x 12″ piece of fabric with wrong sides facing. Trim the 10″ x 12″ piece if necessary. Trace the edge of a large mug or small bowl onto each of the four corners, and cut to round out the corners.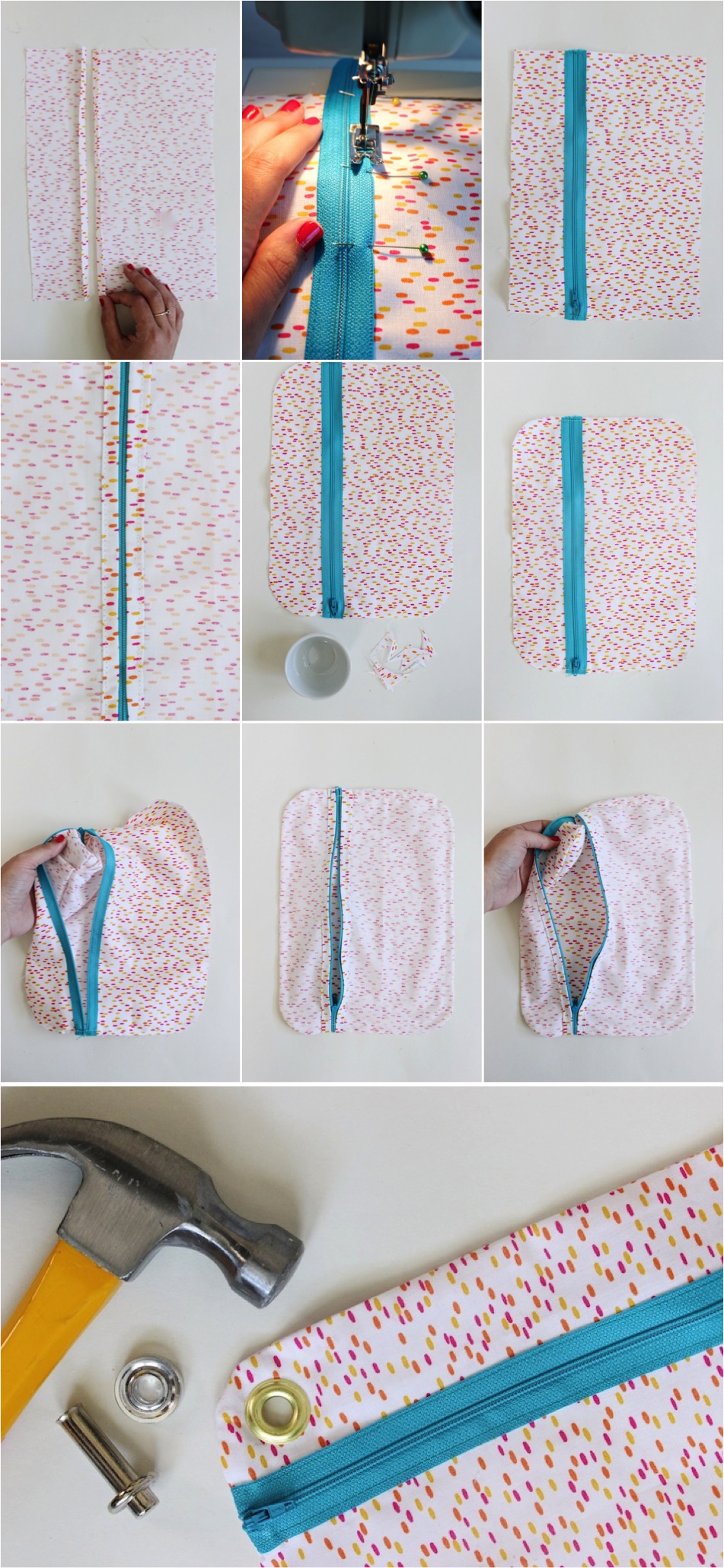 5. Top-stitch the two pieces together about 1/4″ from the edge all the way around.
6. Turn wrong-side-out, and press.
7. Stitch all the way around about 1/2″ from the edge.
8. Turn right-side-out, and press.
9. Install a large grommet in the top left corner. If you've never done a grommet before, they can be super easy. Just follow the directions on the grommet packaging to install, but the key is the surface you use to set the grommet. If you try to set it on a surface with any give to it, it may take you as many as a hundred whacks of your hammer; however, if you set it on a super sturdy surface, it could take as little as 4 or 5.
Store, hang, and enjoy!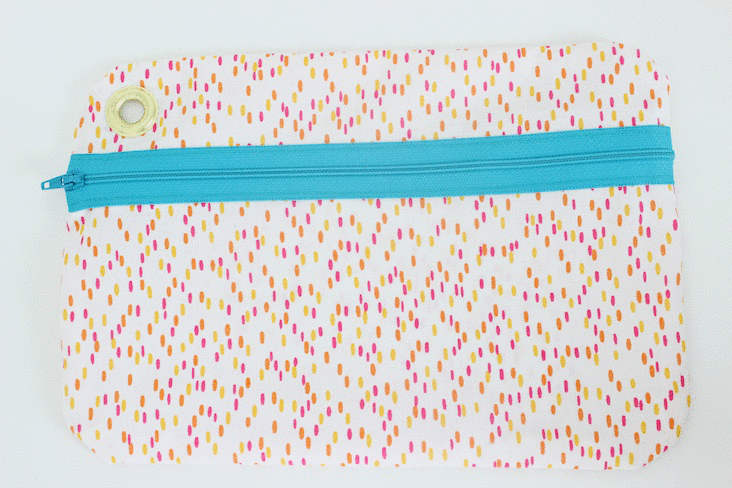 You might also like: