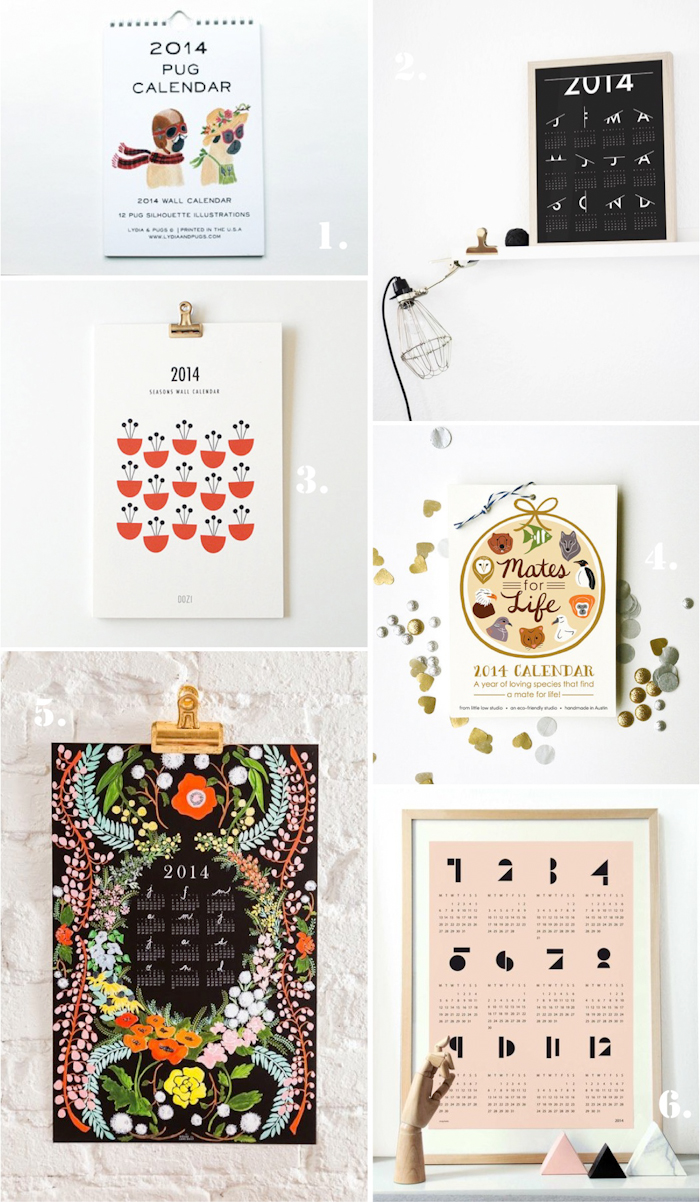 We're almost at the start of a new year – how that happened, I am not sure, this year has flown by! I guess moving across the USA will do that, suck up all your time

Today I thought I'd share with you some of my favorite calendars for 2014. Personally, I am sort of stuck between floral and geometric this year and can't decide which one to pick. Which one would you go for? Happy Thursday, friends!
PS: Today is day 19 of 24 Merry Days – and you can win $150 worth of goodies for the little ones and the mamas from Amelia over at The Proper Pinwheel. Enter here! Also, have you entered my giveaway to win dreamy Swedish Hasbeens shoes?!
Images: 1. by Lydia & Pugs |2. by Coco Lapine |3. by Dozi |4. by Little Low Studio |5. by The House that Lars Built |6. by Snug
You might also like: