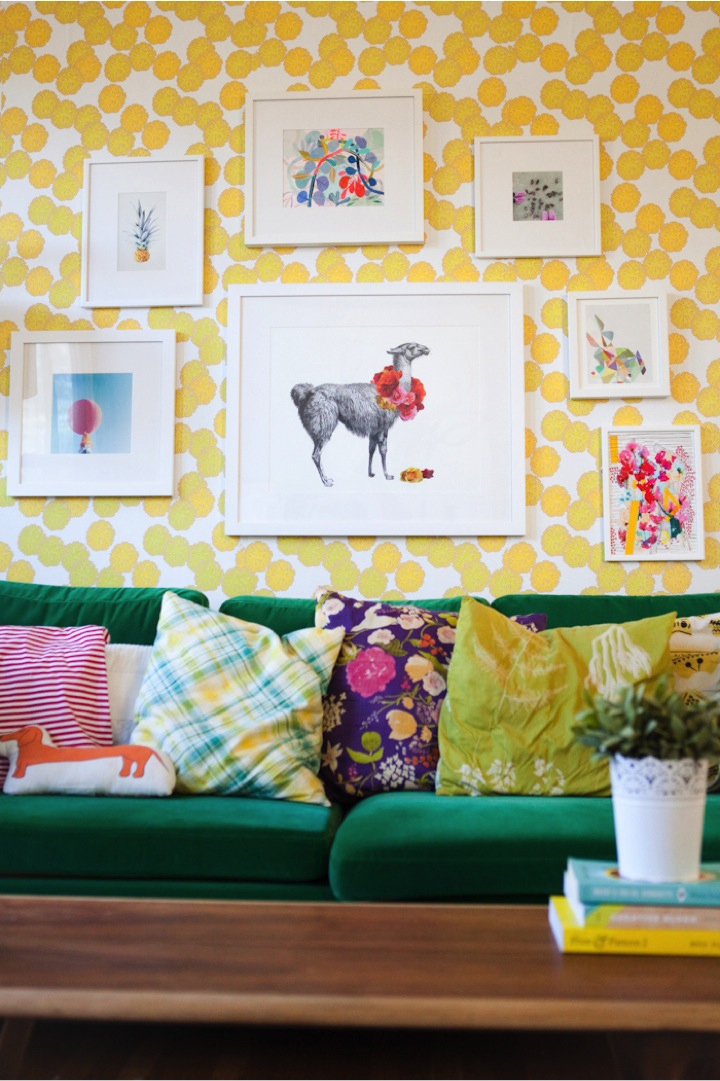 All custom frames by Framed and Matted.
Raise your hand if you've ever had prints that you needed to hang up on your walls, but they just ended up collecting dust in a closet because the thought (and cost!) of getting them custom framed gave you chills?
I was about to really give up on that dream gallery wall I wanted in our living room, when Framed and Matted offered I try out their new custom framing services – I thought….well, what the heck do I have to loose? So I got on their website, plugged in my art size, picked my frame/mat and BAM – it literally took three minutes later to get my order in…I was blown away. So. Simple. And the even better news? Their pretty frames are super affordable – between $75-$250 for the largest sizes. And they offer free shipping on all orders. I ordered all my frames in white + "white ice" mat (I'm a white freak, what do you want!) but they have tons mat and frame color options.
The quality is so gorgeous – want proof? About 1/2 hour after I received my frame I was on their website ordering for the rest of my wall gallery frames…and a week later for my nursery frames! So addictive, I am trying really hard to fight the urge to replace all the ill-fitting IKEA frames I have for my other prints. In any case, my gallery wall is up and I am so happy at how the frames make my prints look like a million bucks!
And guess what, you lucky readers you, Framed and Matted is giving you the chance to make your own walls look like a million bucks! They are giving away a$150 gift certificate to their shop so you can buy the frame(s) you need. Enter in the Rafflecopter widget below!
This giveaway is US residents only (sorry international friends!) and will be open until 05/06/14 at 11:59pm PST. The winner will be contacted via email within 48 hours after the end of the giveaway – so make sure to leave a valid email address when you enter!  Good luck, friends 😉
Prints featured in the wall gallery: ballon picture by me, Pineapple printby Ez Puweda, original painting by Betsy Walton, Lama collage  print by John Murphy, Pink shoes and pine cone picture by me, Graphic 201 print by Mareike Böhmer Graphics, Foral doodle by Jo Chambers. Other prints: Ice cream photograph by Max Wanger. Painted Pebbles 1 print by Garima Dhawan.
You might also like: