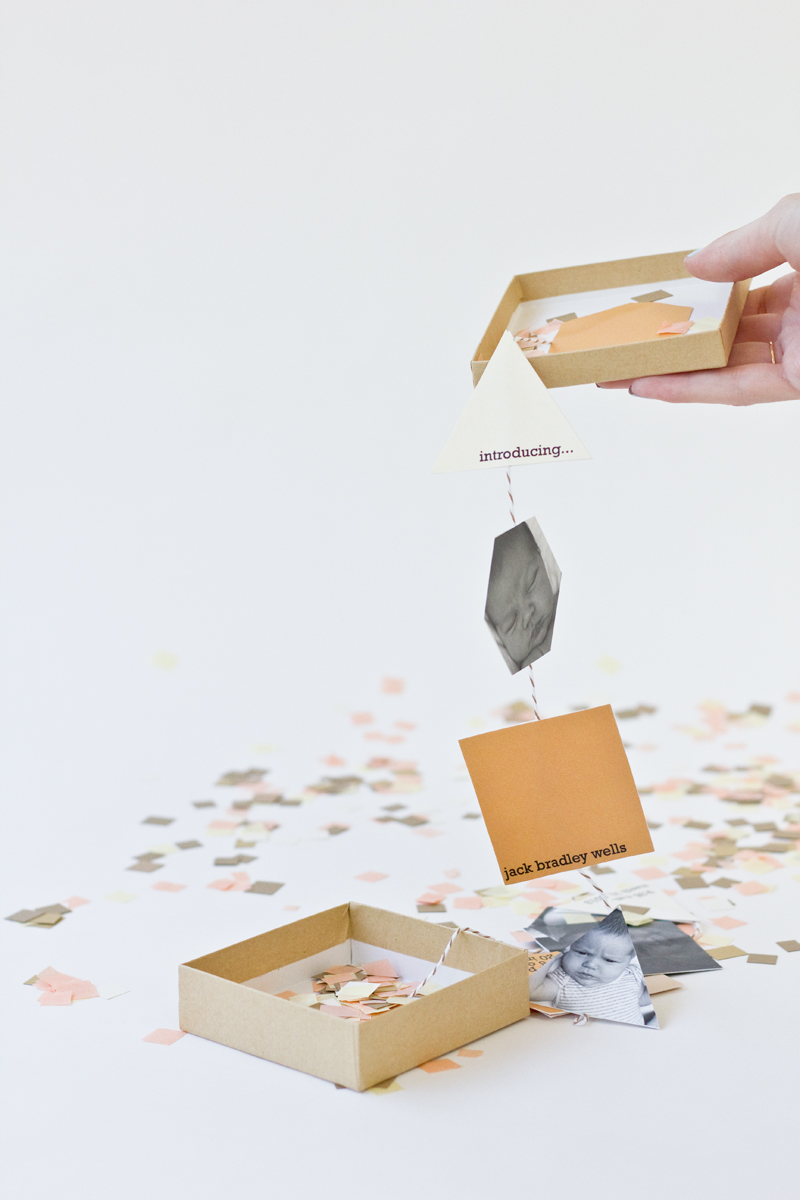 Baby Freia arrived on May 9th, so while I take some time to rest and bond with my little girl, an amazing group of blogger friends is helping "fill in the gaps". Enjoy their amazing posts 

Hello This Little Street readers, Kelly here from Studio DIY!! While Audrey is off cuddling with her new little babe (Eee! So exciting!), I'm going to give you other new and expectant mommas a little something to DIY! A while back I created a "Congrats in a Box" and always thought it would make a great birth announcement too, so that's just what I turned it in to here! 
This little announcement is so fun and budget-friendly, and who wouldn't want to open a box and find a sweet little garland and a whole bunch of confetti? Here's the simple how-to!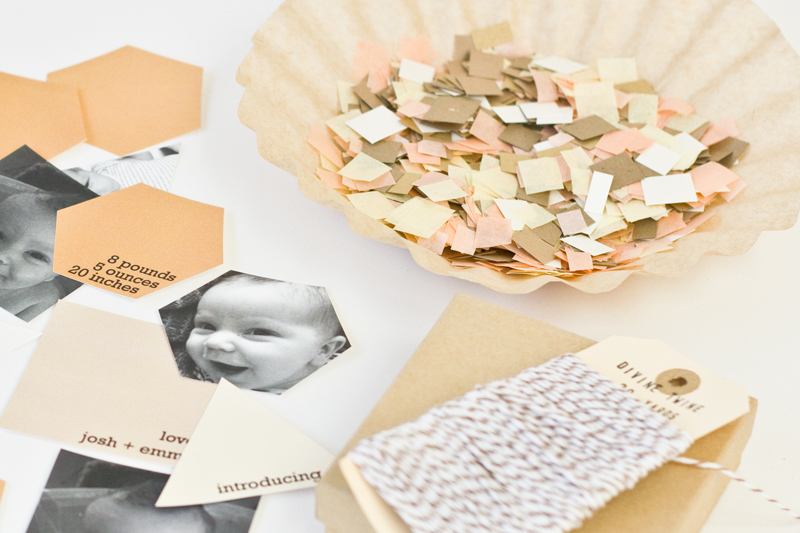 <h5>Supplies:</5>
Plain Cardboard Jewelry-Size Box

Small Photos + Baby Info (I printed out black and white photos and the birth information and cut them into 2.5″ wide geometric shapes. You'll need two copies of the info and each photo.)

Colored Paper

Twine

Double Stick Tape

Confetti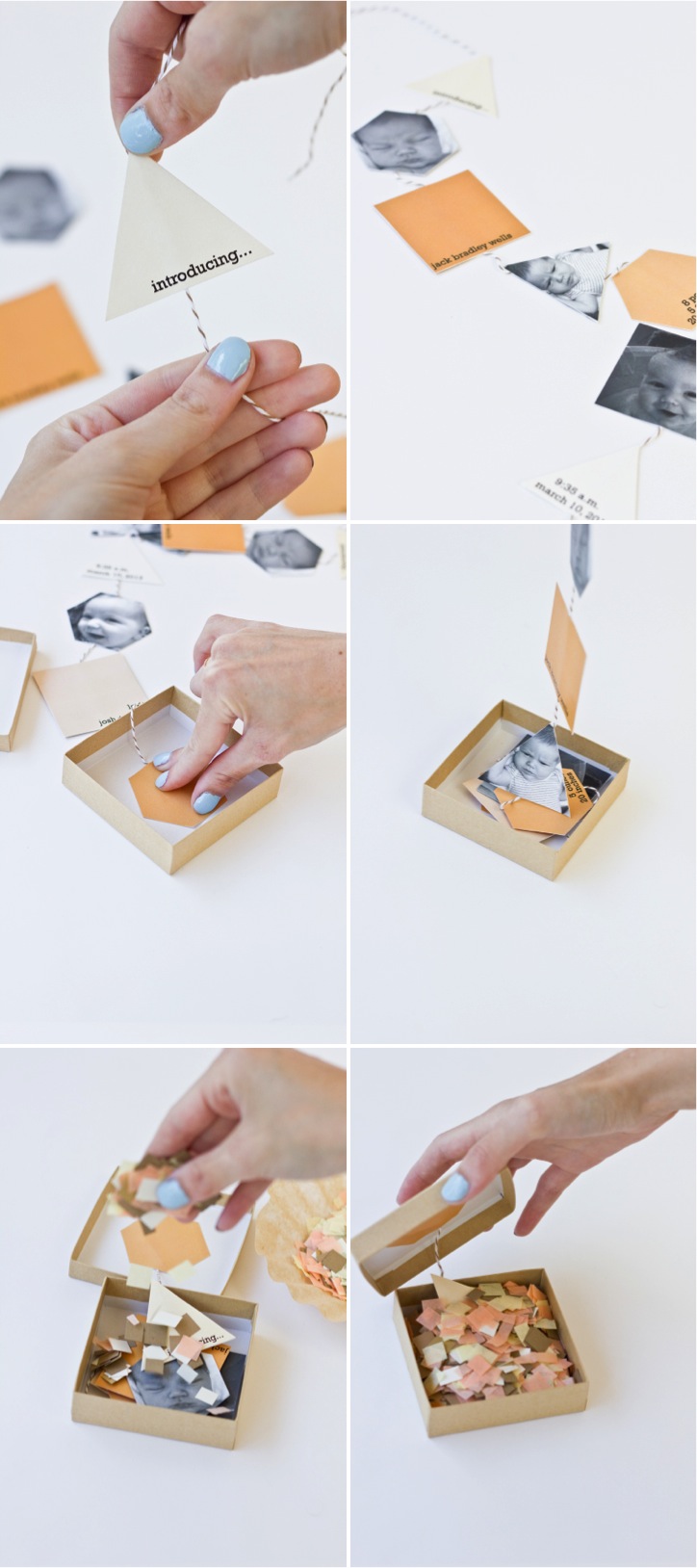 <h5>To Make:</h5>
 

Print and cut out all your photos and birth info in your desired shape(s). Mine are all 2.5″ wide at the widest point. You'll need two copies of each little shape/photo on your garland. Using double stick tape, tape your first shapes together, sandwiching the twine in-between. I alternated between photos of various pieces of information, ending with a little love not that you can personalize for each recipient if you'd like! 

(Step 1 + 2)

 

Cut out two extra shapes from coordinating paper. Place the end of your twine on the bottom of the box and cover it with one of the shapes using double stick tape. Press to secure it to the box. Repeat this with the lid of the box as well. Fold up your garland into your box. 

(Step 3 + 4)

  

Fill your box with confetti, on top of the garland so it makes more of a "bang!", and close up your box. 

(Step 5 + 6)
Now all that's left to do is mail them off and wait for the fun phone calls you'll get from excited friends and family! You could also create something similar in an envelope, minus the confetti explosion. Just tape one end of the twine to the flap of the envelope so it's easy to find! Happy crafting everyone, and congratulations again to you Audrey!!!

You might also like: