Before we move to the Bay area on Monday, I have to share some of my favorite places from where I live in NYC – Downtown Manhattan. Somehow I already miss it a bit, this neighborhood that I called home for  3 years

When people visit New York City, they usually don't spend much time in the Downtown area, apart from zooming through to the Statue of Liberty, visiting Ground Zero and stopping by Wall Street. I know that downtown might at first sight lack the charm of other neighborhoods in Manhattan, but if you look just a bit better, you'll find some really unique things. Here are my very favorite places: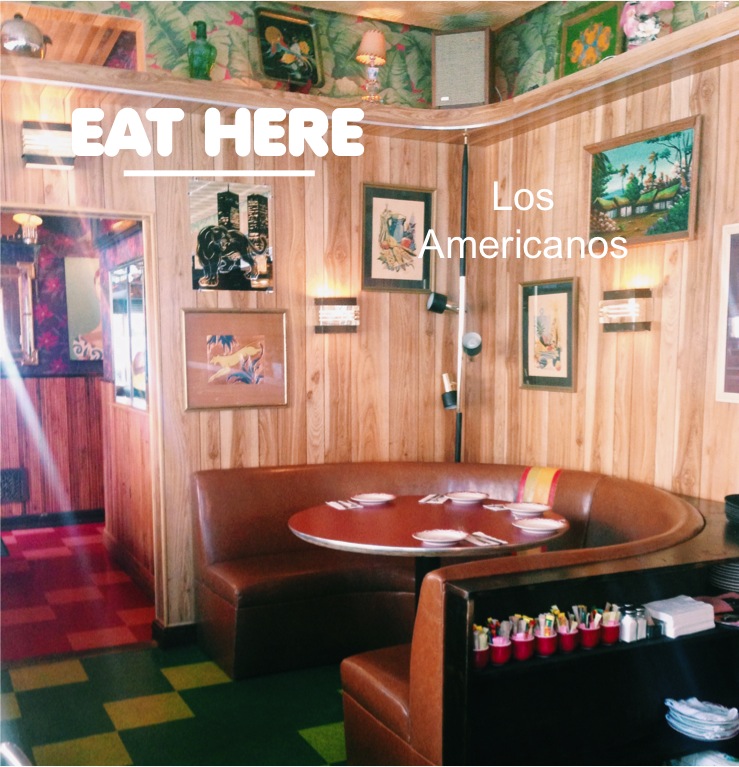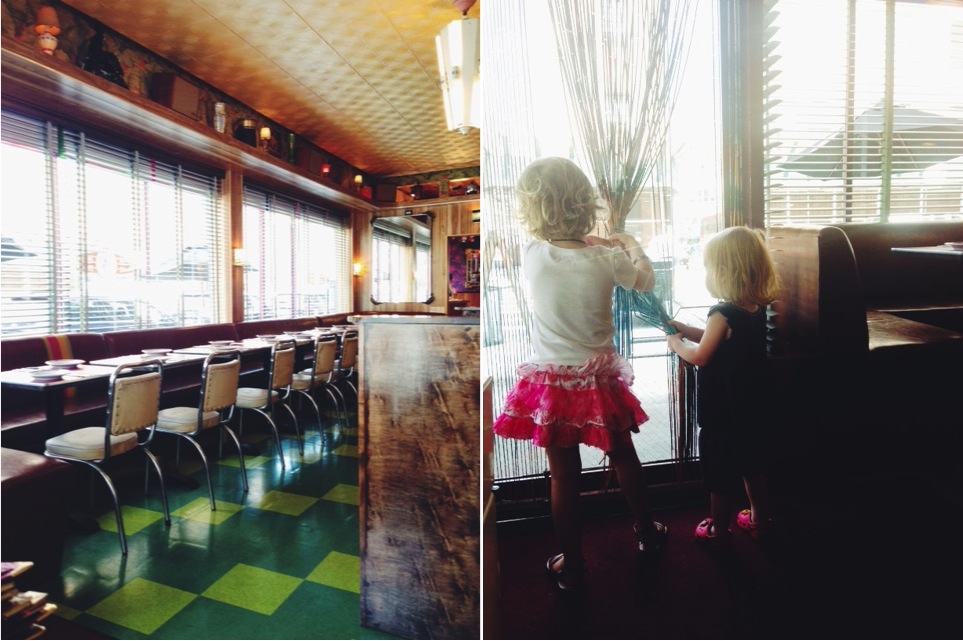 EAT HERE – Los Americanos in Tribeca: I discovered Los Americanos completely randomly, needing a place to cool off with the girls after a doctor's appointment a couple weeks before we left New York. It's funny how often we spend hours looking for the perfect place to have dinner, only to be disappointed, and then little gems like Los Americanos just pop up out of nowhere. Hubby and I loved it so much that we decided to have going away drinks with our friends there, and it didn't disappoint. We closed the place

The drinks were amazing, the food is a great mix of South American cuisine, but with a very authentic feel to it, and the retro decor made me feel like I was in Buenos Aires. Address: 305 Church street, NY, NY 10013
PLAY HERE: Teardrop park in Battery Park City. The best kept secret of downtown Manhattan if you have little ones. Teardrop is our urban oasis, our salvation on the many NYC hot hot hot summer days. This little park is nested between Battery Park high rises and surrounded by tons of trees. When we go there it's like we're escaping the city – it's all water, rocks, sand….and the longest slide you'll ever see! The  girls could spend hours playing there, and as parents, it's probably the only park we're I can happily stay without feeling like I am putting in "park like" hours for the girls. It's relaxing and fun.
HAVE A DRINK – Stone Street in the Financial District: sometimes I like to think about Stone Street as the original Little Street. I made so many memories there, out with only hubby or with friends, and going there always make me smile. It's probably the street of NYC that I love the most, probably because it reminds me of Europe quite a bit. It's one small street, but don't let it fool you, there's a great restaurant of almost every type of food you might be looking for – Mexican, Swedish, a great pub with the best brunch buffet on Sunday morning, coffee and pastries, brick-oven pizzas. No traffic allowed on Stone Street, and as soon as the nice weather arrives, all of the restaurants set up tables in the middle of the street for this never-ending-beer-fest kinda atmosphere.
SHOP HERE – New Amsterdam Market in South Street Seaport. I hadn't gone back to South Street Seaport since Hurricane Sandy hit NYC last fall, and it was so sad for me to see almost all of the shops down there still closed up. But people haven't given up on making Seaport what it used to be, and recently the New Amsterdam market opened up again, on the last Sunday of every month (rather than weekly as it used to be before the hurricane). You don't want to miss it! There you'll find great produce, the freshest and most unique breads and pies, and loads of yummy food to eat on the spot. It's like no other market in NYC, and it makes it worth hanging out in Downtown Manhattan!
You might also like: