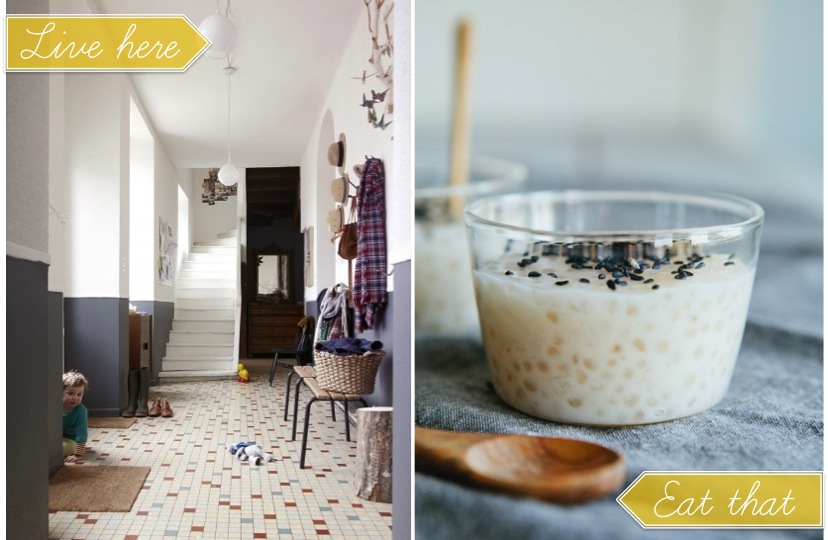 L: French home of Aurelie Lecuyer via The Socialite Family | R: Coconut tapioca pudding via The Kitchn.
Happy Tuesday, friends! Today I wanted to share this lovely French home with you – the home of stylist Aurelie Lecuyer. I love the balance of natural, earthy notes mixed with bright and pastel elements. My favorite thing in this house? So hard to pick, but I'd have to say either the big bright yellow table or the old fashioned faucets in the bathroom. Wow, and the elephant family in the bathroom?! Brilliant! This family did an amazing job at keeping some of the elements of the old French house they renovated - the quirky mini-tiles in the entrance, the faucets, the stone wall. An amazing little home, really!
And to go along with this gorgeous, natural home, how about a little tapioca pudding made with coconut water? Tapioca pudding is so simple to make, but still one of my favorite desserts. Find the recipe here on The Kitchn.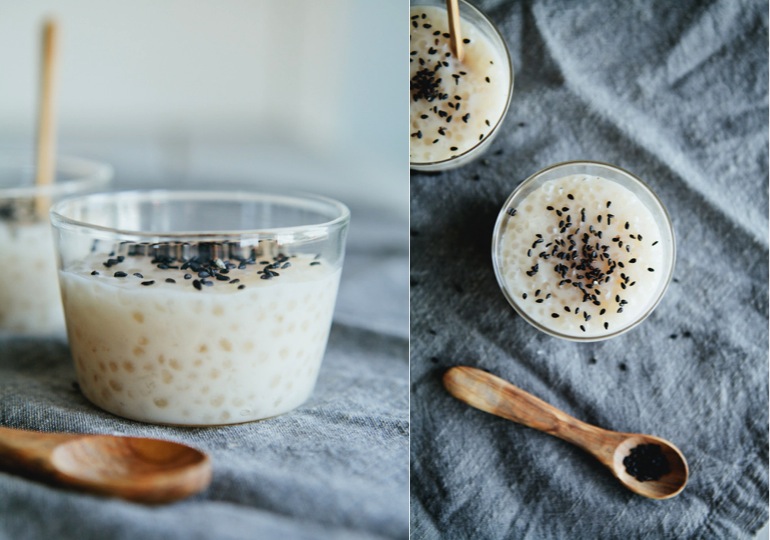 You might also like: