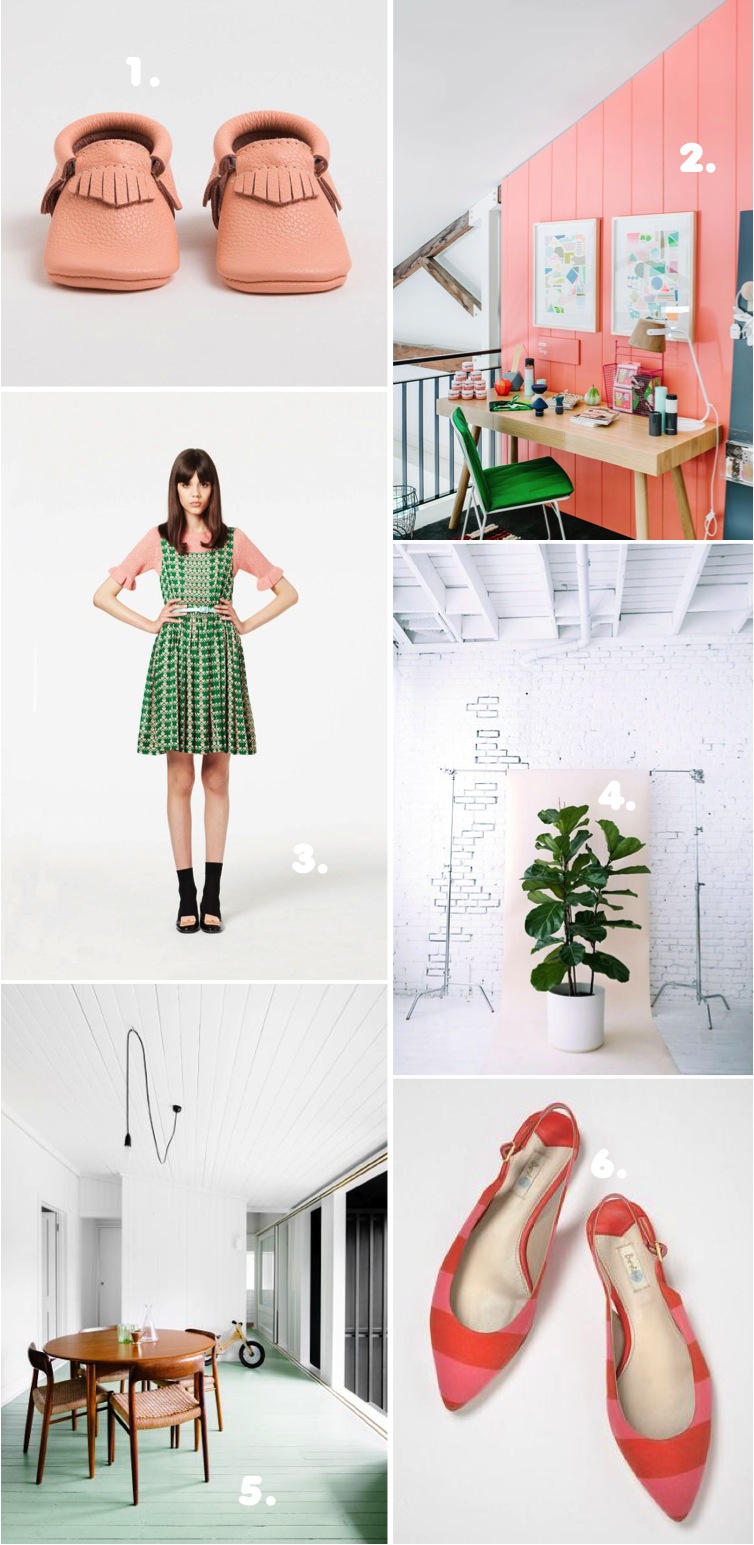 Did you guys have a good weekend? We had the most lovely weekend – no nesting for me after all, instead we went on a little beach adventure some friends. I posted a few pics on my instagram feed and will have more for you on Friday!
Gosh I am so excited for Spring! When I was a student at the University of Arizona, we had this yearly student fair in the Spring called Spring Fling. I never really enjoyed the event itself, but loved the name of it and thought it would be pretty appropriate for today's color inspiration. I have such a crush on that coral/peach & green combination right now- even though I have a hard time finding space for coral in our home and in my wardrobe. Maybe coral and I aren't just meant to be

Do you guys have a color crush right now?
Images: 1. Freshly Picked moccassins| 2. the cutest office corner | 3. Orla Kiely dress | 4. House plant 101 on Design Love Fest | 5. Dreamy mint floors! | 6. Boden pointed slingbacks
You might also like: