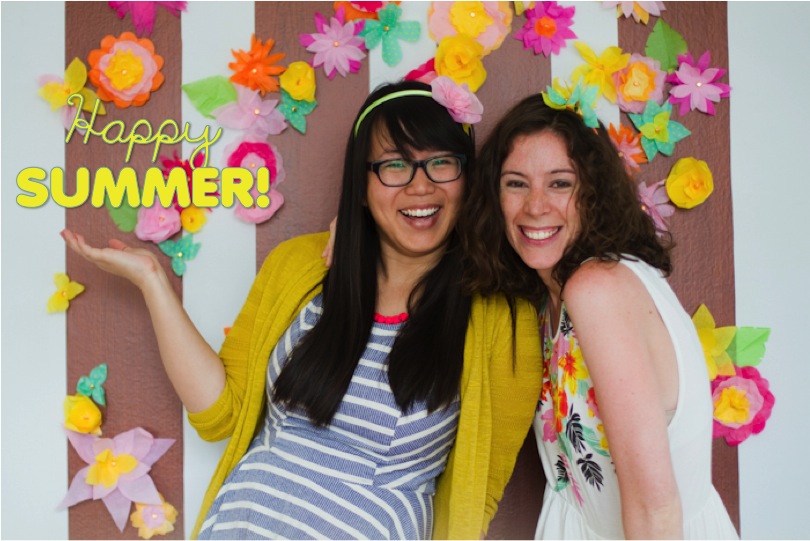 Gloria from Little White Whale and I.
Summer always seems to bring hundreds of parties and celebrations. I love how people are taking the opportunity to set up their own photobooth and capture silly portraits of their friends whatever the party. I keep finding the cutest photo booth backdrops on Pinterest too! I've been eyeing this gorgeous fresh flower backdrop, but since it's a bit outside of a lot of people's budgets (mine included!), my friend Gloria and I thought of this really cute but inexpensive photobooth backdrop made with wood contact paper and tissue paper flowers.
And yes, we had to take silly pictures in front of it

Happy summer, friends!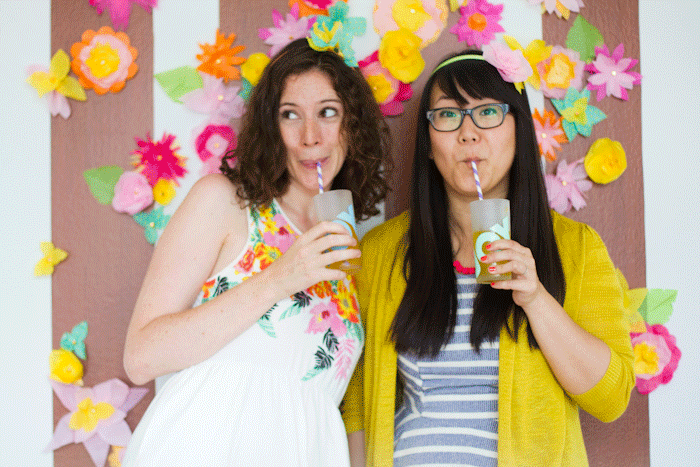 Wood and flowers Backdrop tutorial
All you have to do is cut the contact paper in the length of the sheet, into bands 2-3 inches wide, and stick these to the walls. Don't worry, contact paper is super easy to remove and won't leave a mark.
Then, make the paper flowers. You can find loads of great paper flower tutorials on Martha Stewart's website. We sort of made up ours as we went along, sometimes following tutorials but most of the time not, just using fasteners to hold the flowers together in the middle. Then we used washi tape to stick the flowers to the wall. Et voila!

PS: Not sure how to set up your home photobooth? This app is pretty awesome to turn your ipad into a photobooth!
You might also like: