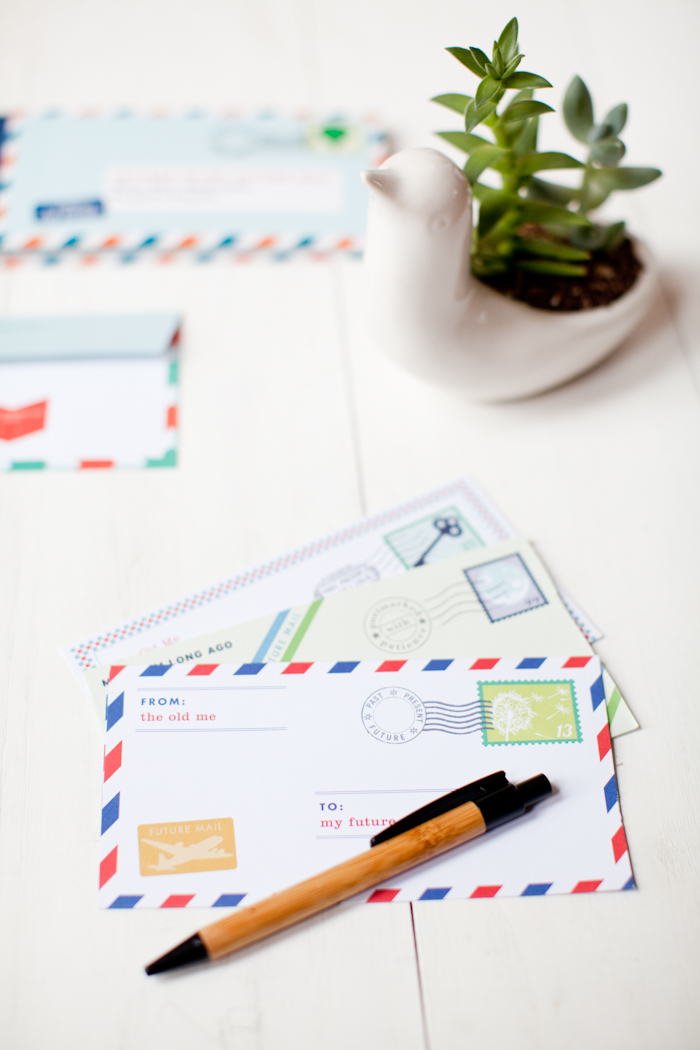 Letters to my future self letter book by Chronicle books.
Friends – so sorry I've been MIA! It's been a whirlwind here. Hubby got some big (good) news at work, and we've been trying to wrap our heads around it all. Our green card process is also finally moving forward – which means tons of paperwork to fill out right now-, and on top of that we're leaving for Europe in a week. I am traveling to Europe alone with the three girls to get there and trying not to freak out about it! Between all of these things and trying to find a new balance with three kids, this blog has taken a hit, and I am so sorry I haven't been around more!
Today I wanted to share a little something hubby and I have been doing this week – write letters to our future selves. For Father's day I was looking for a little present, something simple to give to hubby, and found these "Letters to my future self" by Chronicle Books. I loved the idea right away, and figured I'd pick one up for hubby and I to do together. These have been such amazing conversation starters for us. Like I said, a lot is going on right now in our life, and it will be so great to open letter twenty or thirty years from now and read about all of the things that were going on in our life in 2014, our thoughts, our hopes, our dreams. There are 10 different letters in this little book of letters with different themes – I don't think I will write them all, but my favorites/the ones I intend on writing are: "A pep talk to the future me", "Where I want to go" (major wanderlust here!!!), "This is a letter about my love", "It was an extraordinary day…" and "a promise to myself". I am sure that as I write these letters tons of thoughts will come up, and I'll try to share some of these thoughts with you.
Have you ever written a letter to your future self? How was the experience for you? If you haven't done it…would you? How old do you think I should be before opening the letters?
PS: Also, do you have a bucket list?
You might also like: