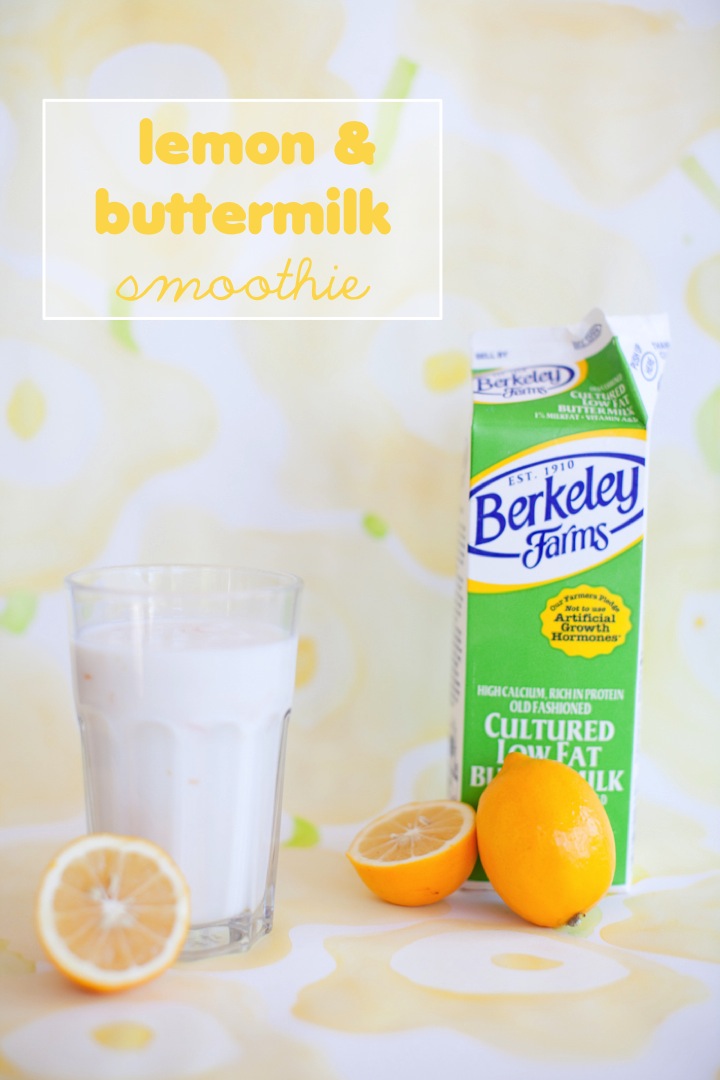 We're flying to Denmark today to see hubby's family, and so I thought I'd share a quick little morning smoothie recipe with you to celebrate. Buttermilk is very popular in Denmark, especially in the summer where it is often used chilled for dessert and served with small cookies. I first tried this lemon smoothie at my favorite brunch place in Hilleroed when we used to live in Denmark a few years back.
I love the zesty yet sweet taste of it. Kinda like a lemon tart – except for healthier

And now it's become one of my favorite smoothies to make on busy mornings. It's so easy to make and helps me fill my crazy dairy needs these days!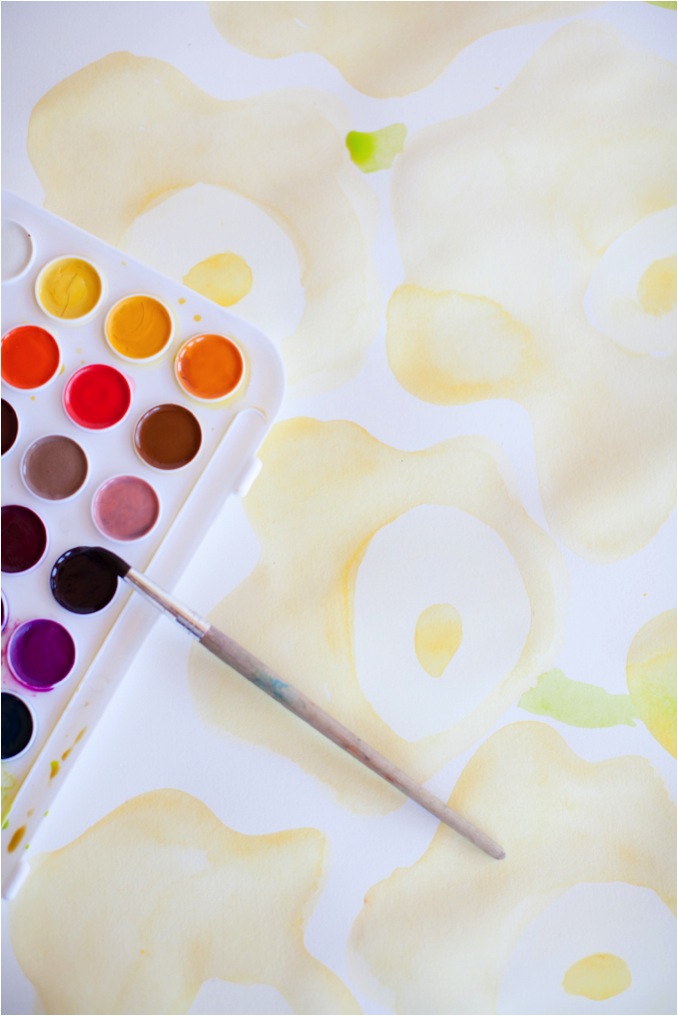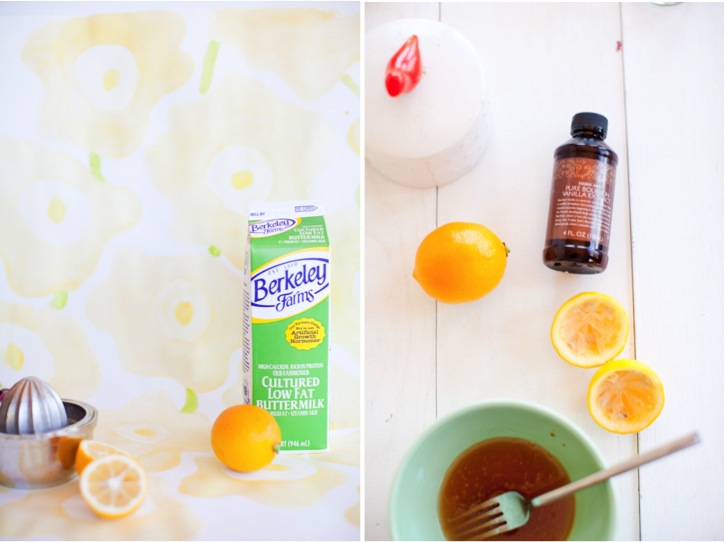 Recipe (makes one tall glass or two small glasses – about 12oz)
1 and 1/2 cup of buttermilk
Zest and juice of one small organic lemon
1 teaspoonful of vanilla extract
1 to 2 teaspoonfuls of sugar (to taste) – you can also use honey if you prefer
In a glass, mix the lemon juice, vanilla and sugar together. Add the zest and buttermilk and stir well with your spoon. For best result, let the drink chill in the fridge for 1/2 and hour so that the lemon zest have time to really infuse the buttermilk. But let's me honest – I often make this drink in the morning for breakfast and don't always have the time to let it chill. I gulp it down right after making it, and it's delicious already as is

NB: This recipe uses a real teaspoon (rather than measuring spoons) to measure how much vanilla and sugar you use – Just because I like to use as few utensils as possible in the morning when I make my drinks. Less dishes = happy Audrey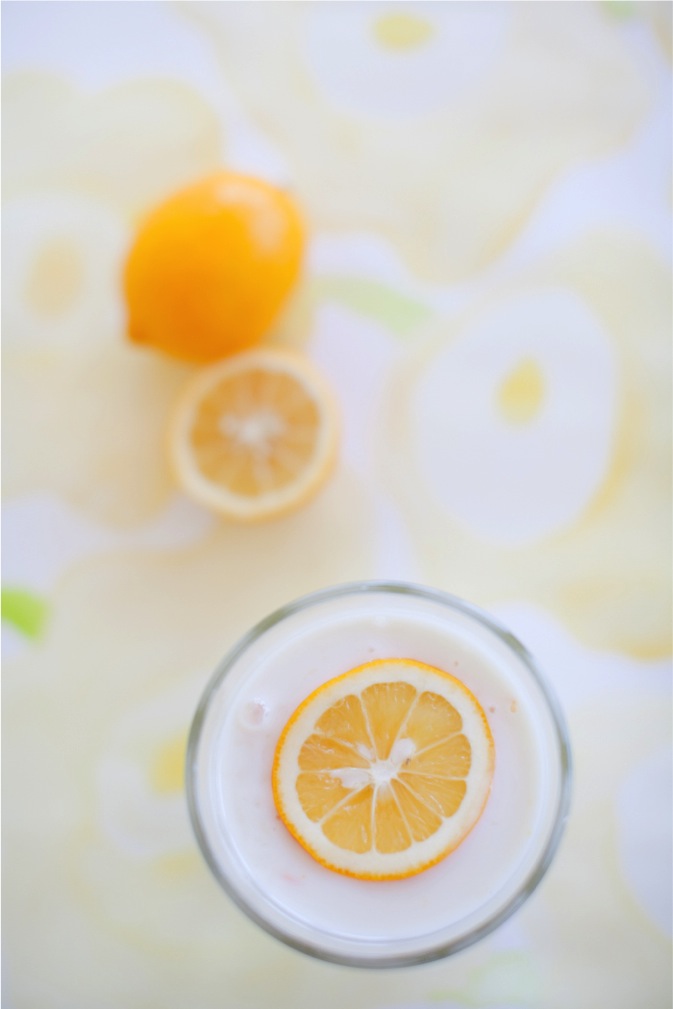 You might also like: