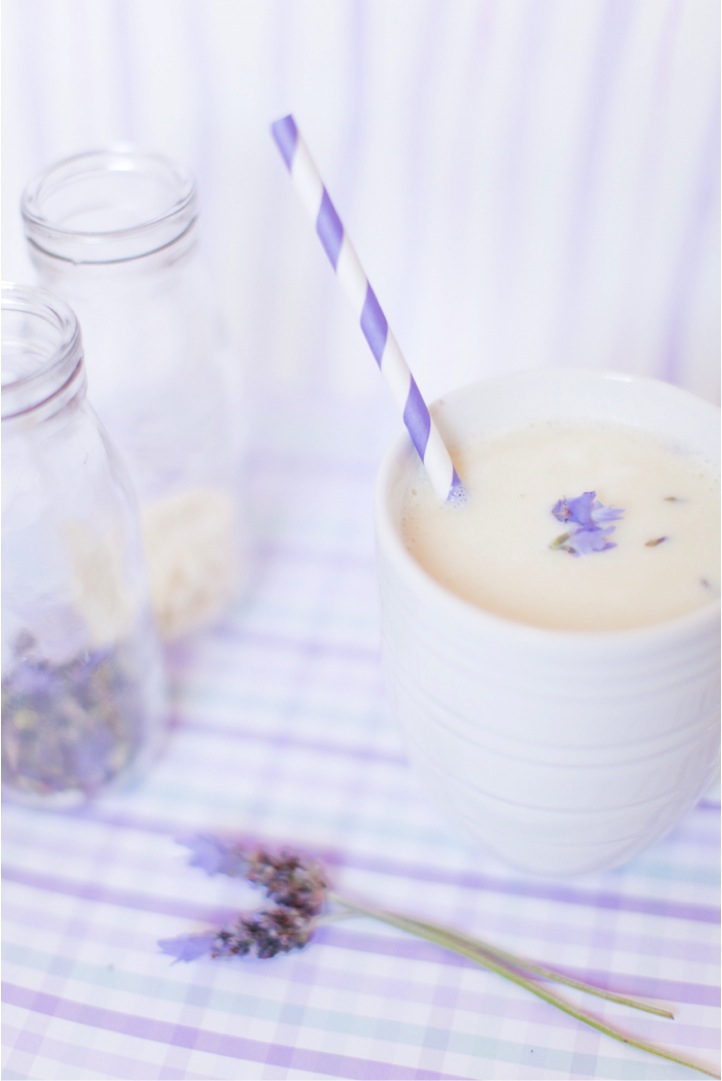 While many of you are still under a pretty little blanket of snow, it's been warm here in California – so warm that the lavender in our garden is already in full bloom. Don't hate me, friends, but I've actually been wearing my sandals all week

Anyway, I thought, why not make up a little drink that will make you feel warm and cosy inside, but with a little taste of summer to it? Yum yum lavender white hot chocolate!
It's such a delicious & comforting drink, really easy to make. And you know what, it would also make such a cute little gift for friends if you packaged some white chocolate chips and lavender buds together in a milk bottle with the recipe attached to it. In any case, enjoy – and if you try it let me know what you think!
Lavender white hot chocolate
Makes one large mug of hot chocolate, or two smaller servings. 
 2 cups of whole milk

1/3 tsp lavender buds (adjust according to preference, lavender is quite 

fragrant

)

1/2 cup white chocolate chips 
Heat milk and lavender buds over medium heat, stirring occasionally until the milk starts to simmer. Remove from heat and leave the lavender for 5 minutes in the warm milk. Strain lavender and but the milk back on medium heat. Add the white chocolate and stir until chocolate is completely melted. Whisk milk mixture for 10-20 seconds until frothy.
I didn't have any cream to make whipped cream, but my taste buds tells me it couldn't hurt to have a bit of whipped cream with this bad boy

If you do, just make sure not to make the whipped cream to sweet as the white chocolate already makes this hot chocolate plenty sweet!
You might also like: