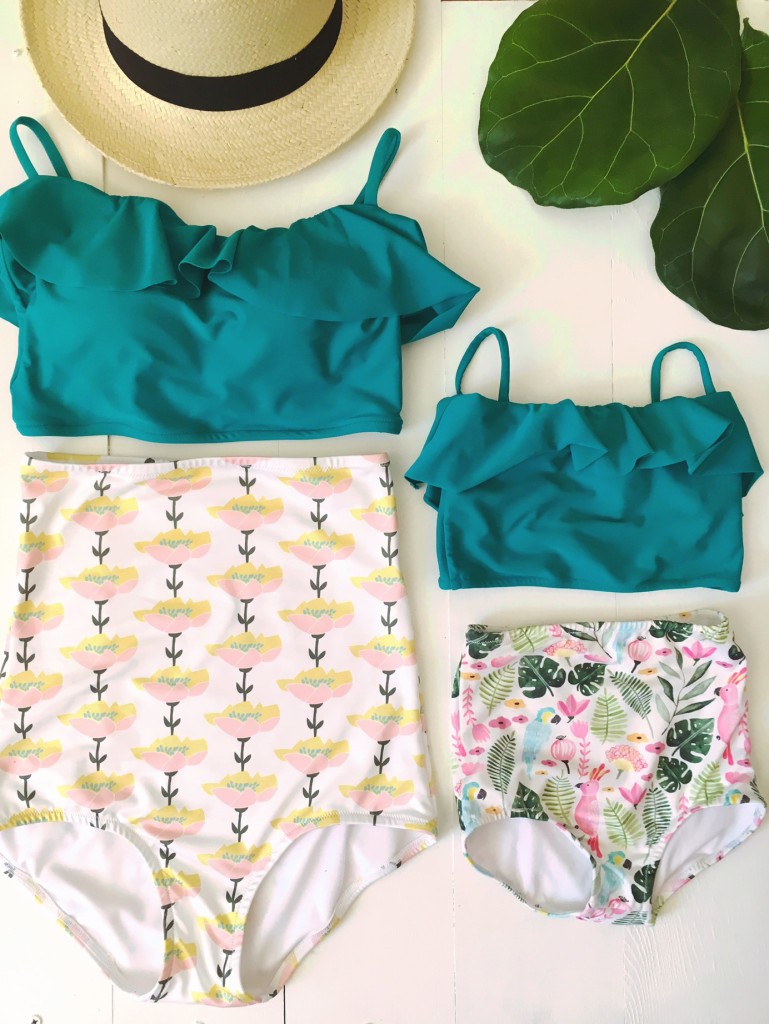 Summer almost over? Say it ain't so

Today is a special day because I am launching a collection that I designed for June Loop of mix and match swimwear for mamas and their littles. Before I talk to you more about this fun collaboration, just know that these suits come in very limited numbers, and we are launching at 9am MST – so if you like a piece, don't wait!!! Psssssss: we are also giving away a mama + mini swim set on Instagram, go here to enter!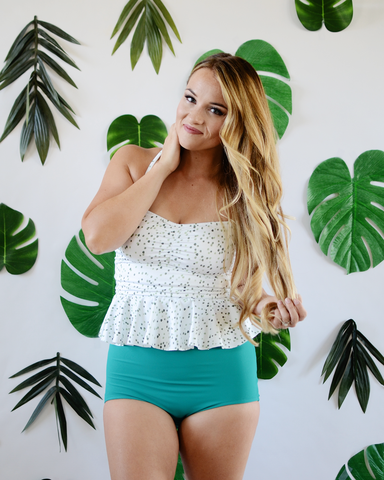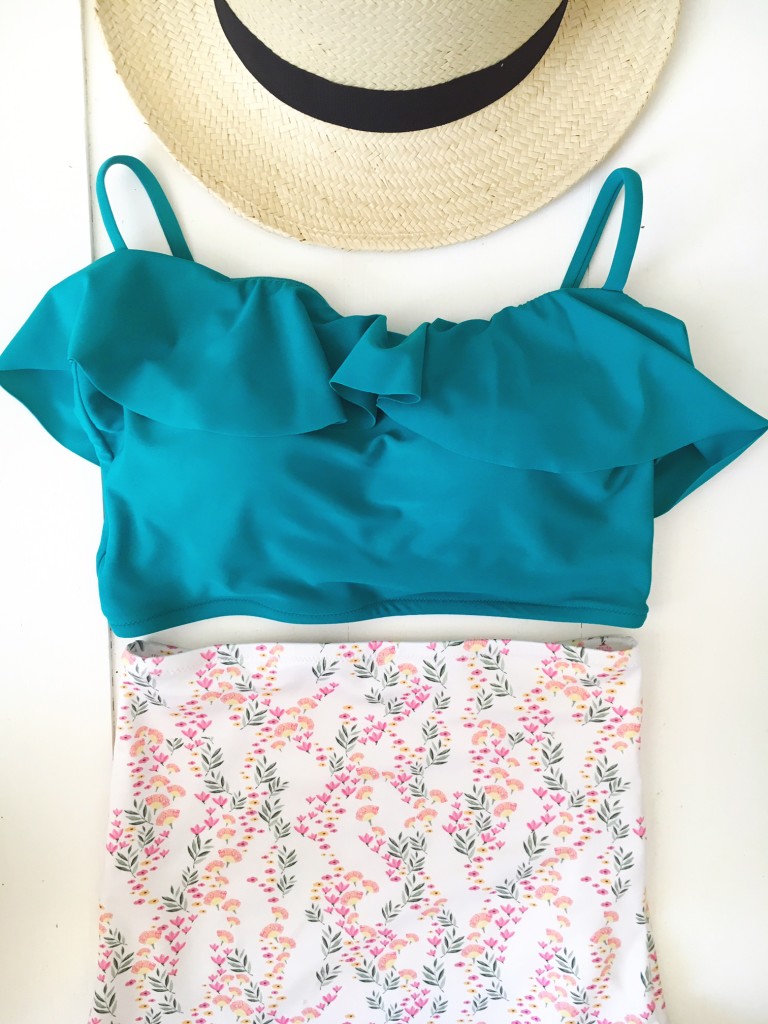 I loved June Loop's swimwear the minute I found out about it. Ultra high waisted bottoms, comfy yet super feminine tops…swimwear that is just perfect for the active woman! And by active, I don't necessarily mean that you like to do yoga on the beach. If you're like me, chasing little ones up and down the beach, you probably have enough of flashing everyone on the beach 😉 These swimsuit tops save you from that, believe me 😛 And I love love love the matching mini suits for little girls. The best!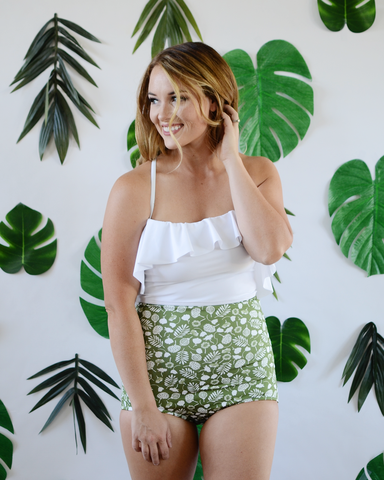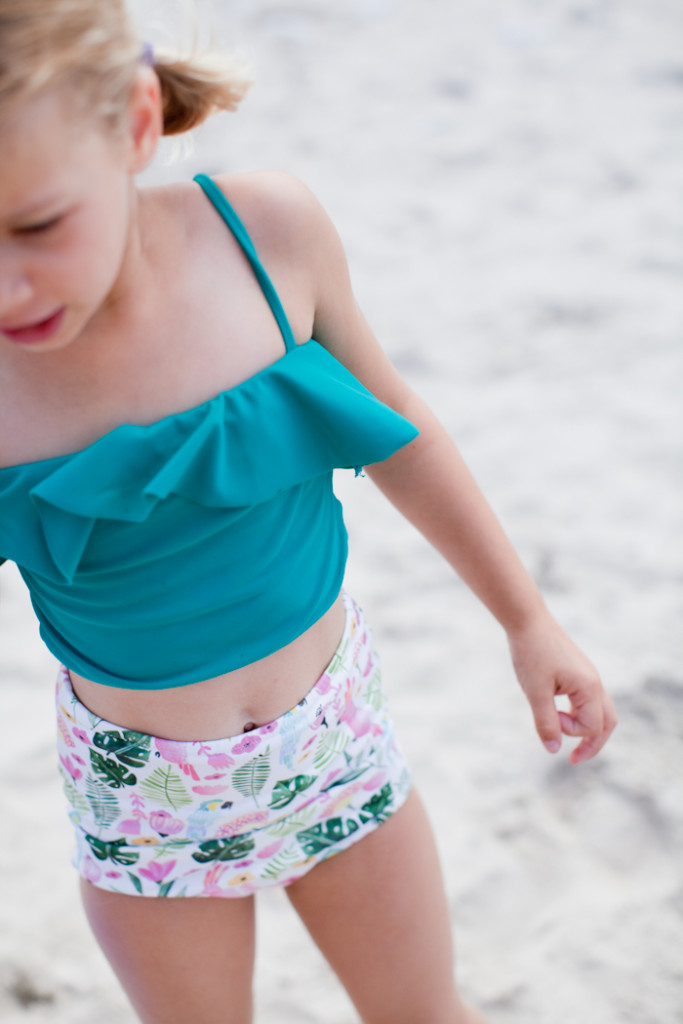 Kristie from June Loop and I found each other on social media in May, and we decided it would be fun to work together on a little something special for you guys – and fun it sure was! Kristie (the founder of June Loop) and I are still full time moms and we spent many late nights dreaming this collection while our little ones where sleeping. Kristie is one amazing, kick-ass woman entrepreneur who started making swimsuits for her friends 2 years ago, and now she can't quite keep up with the demand her suits are so amazing!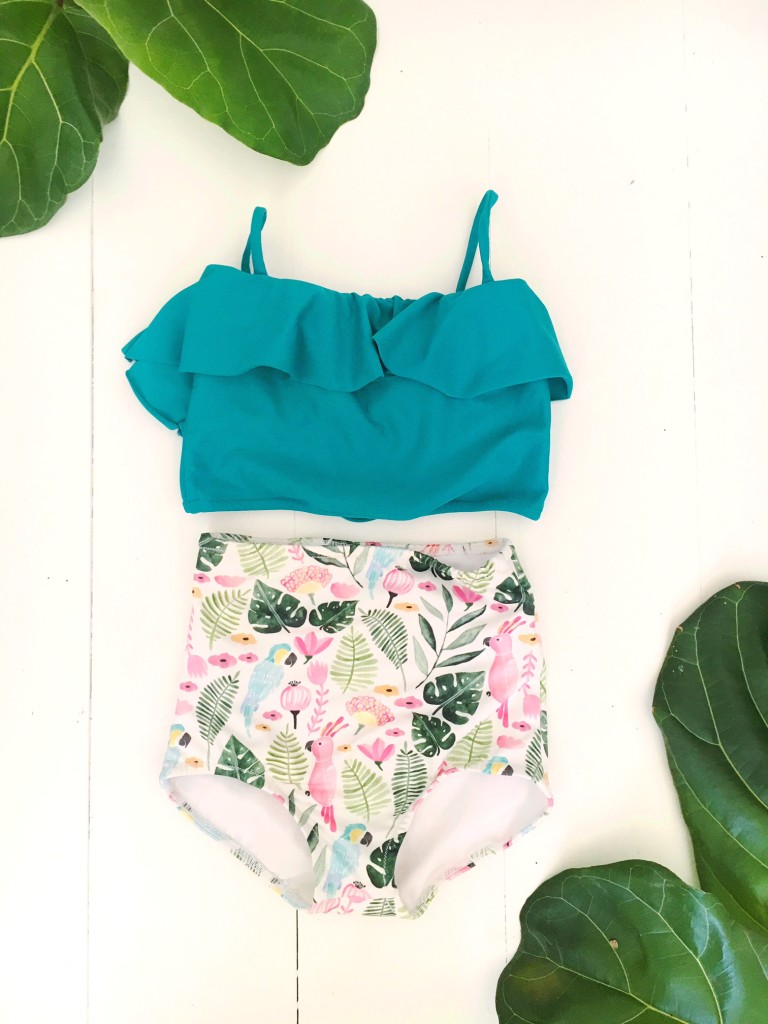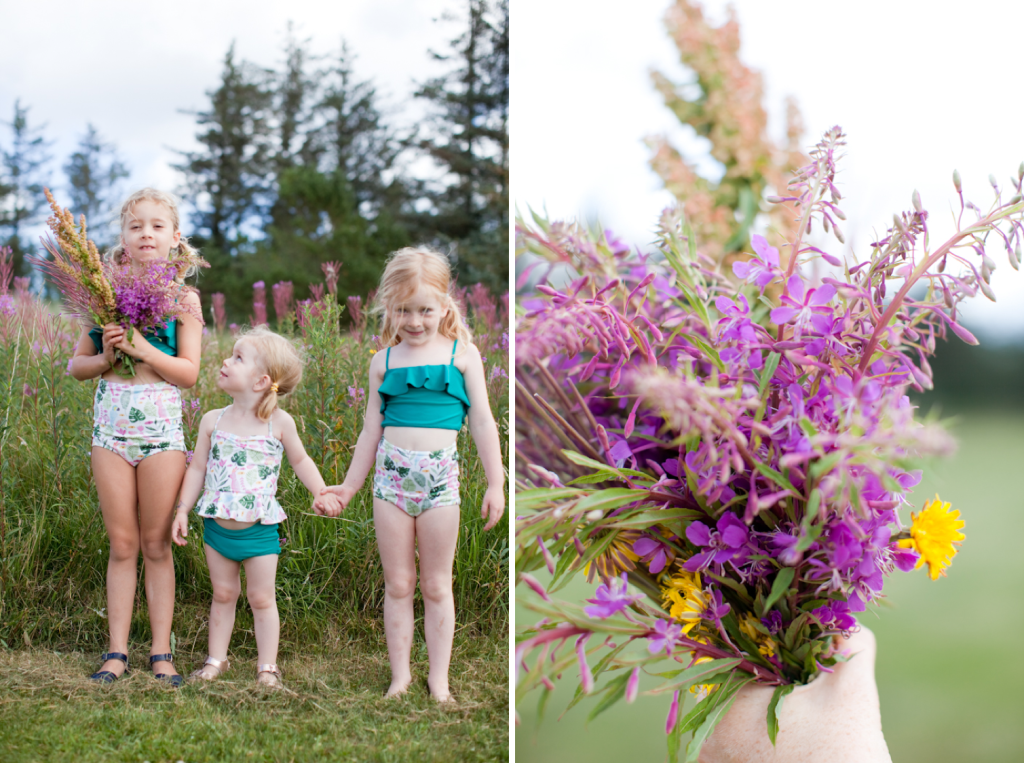 My favorite print in the entire collection is by far the watercolor tropical birds print  – which I created originally for the little ones but we loved that print so much that Kristie decided to make a top for women too with this print. If you like more subtle prints, you will love my green watercolor polka dots print in the peplum top, or the small leaves and flowers print in the high waisted bottoms. One of my goals when I created this collection was to include more watercolor work, and I am so glad I did because the result on the printed fabric is really beautiful – so many shades of colors!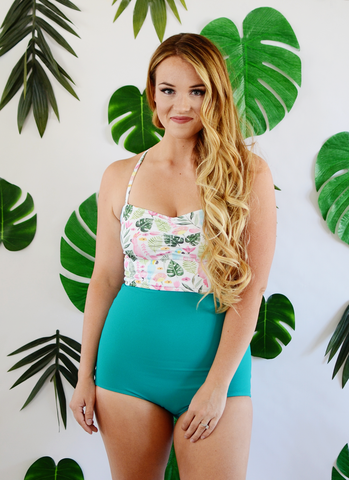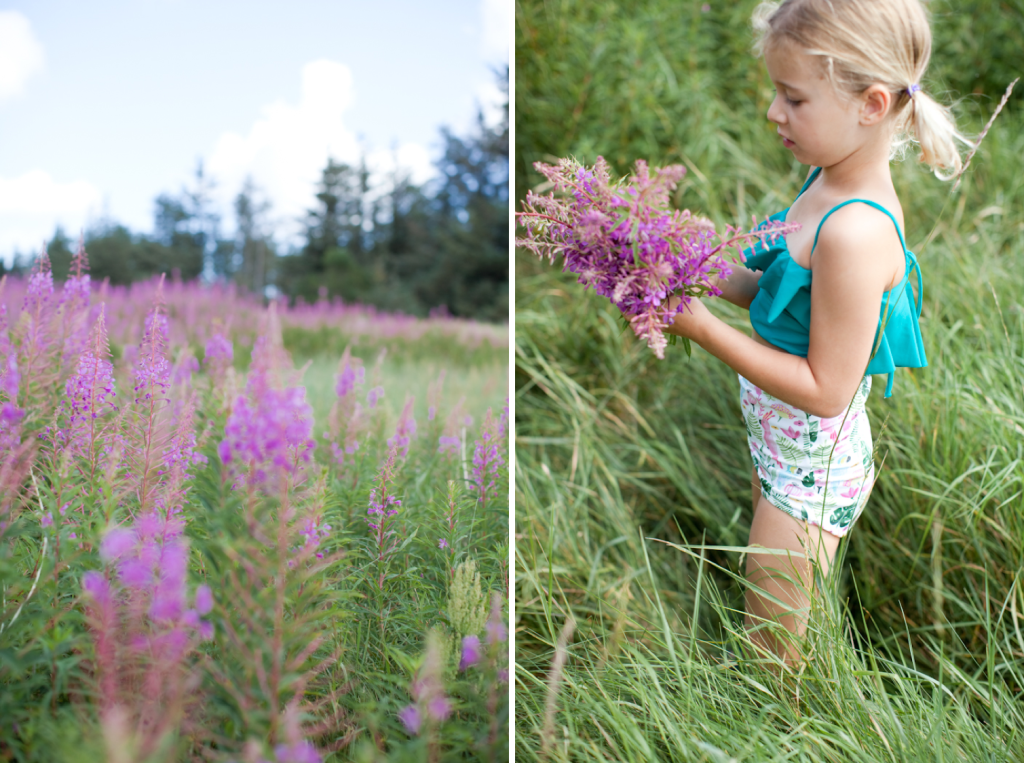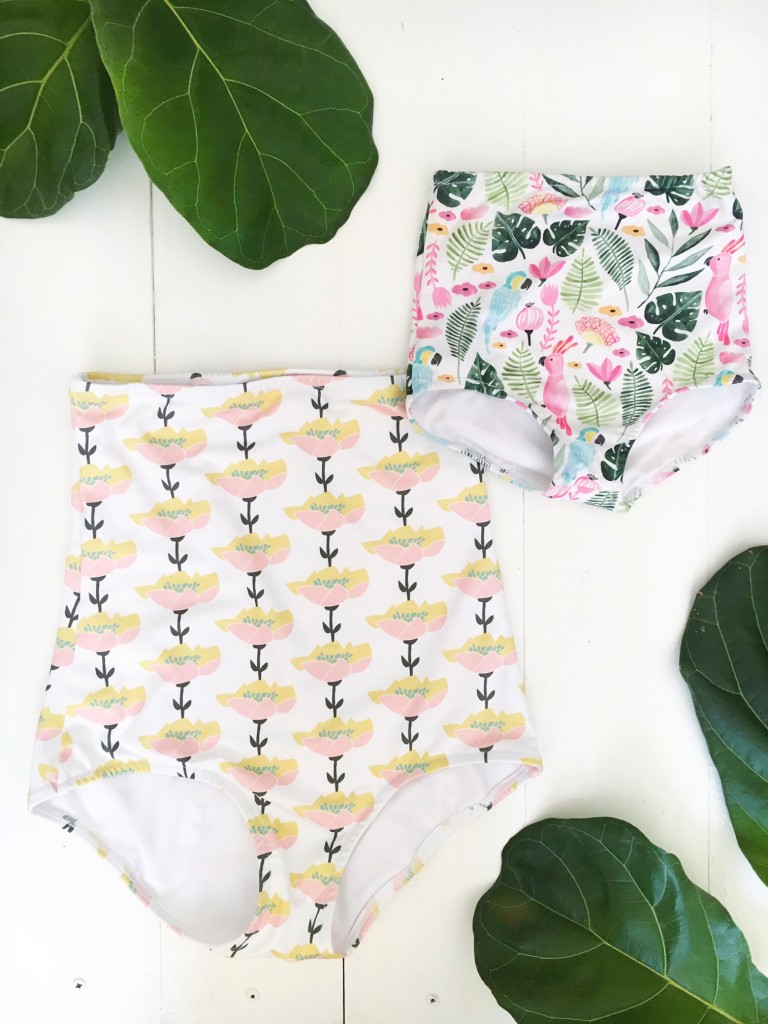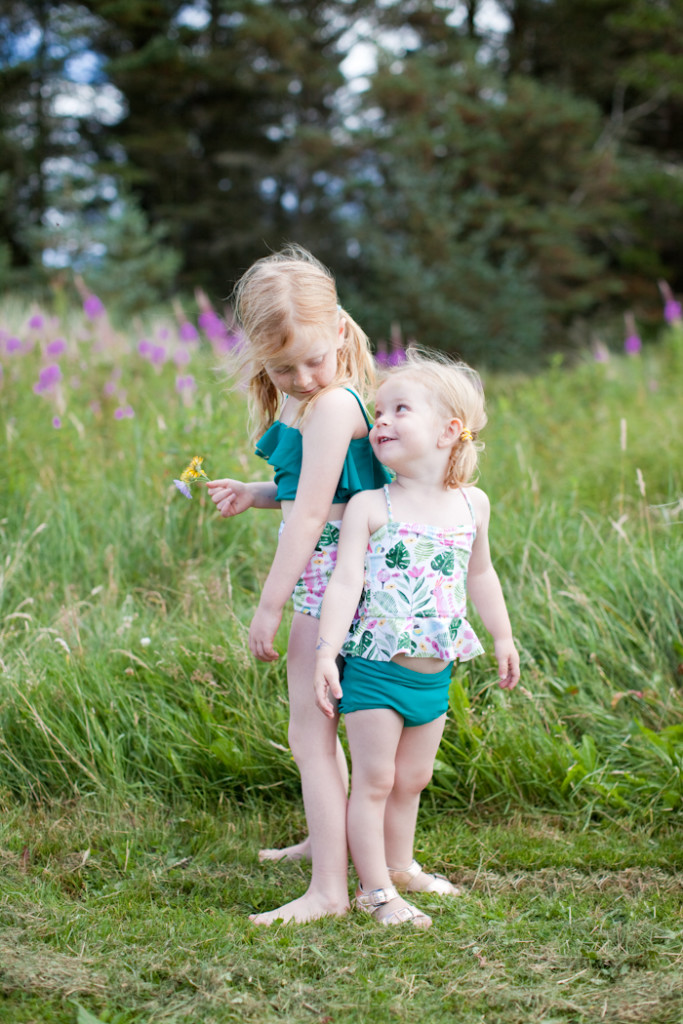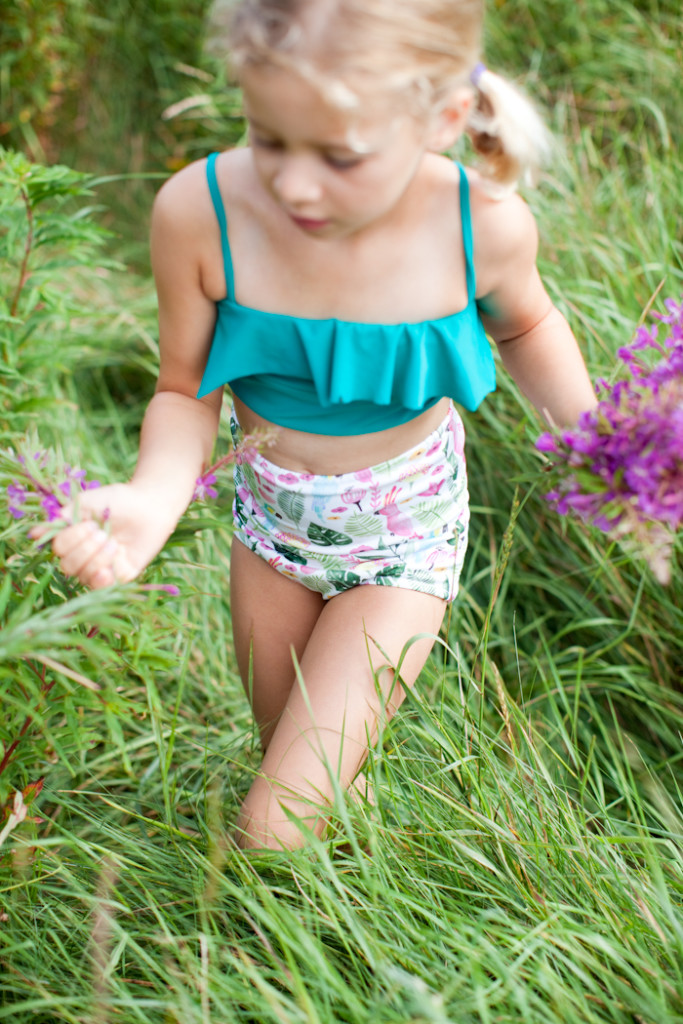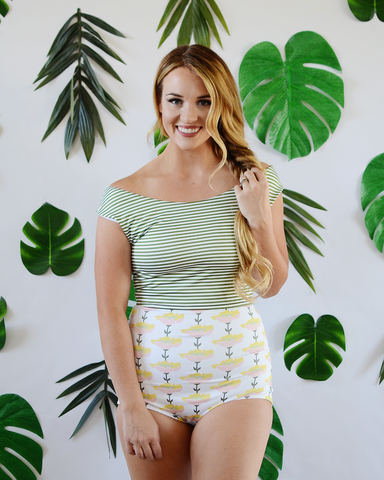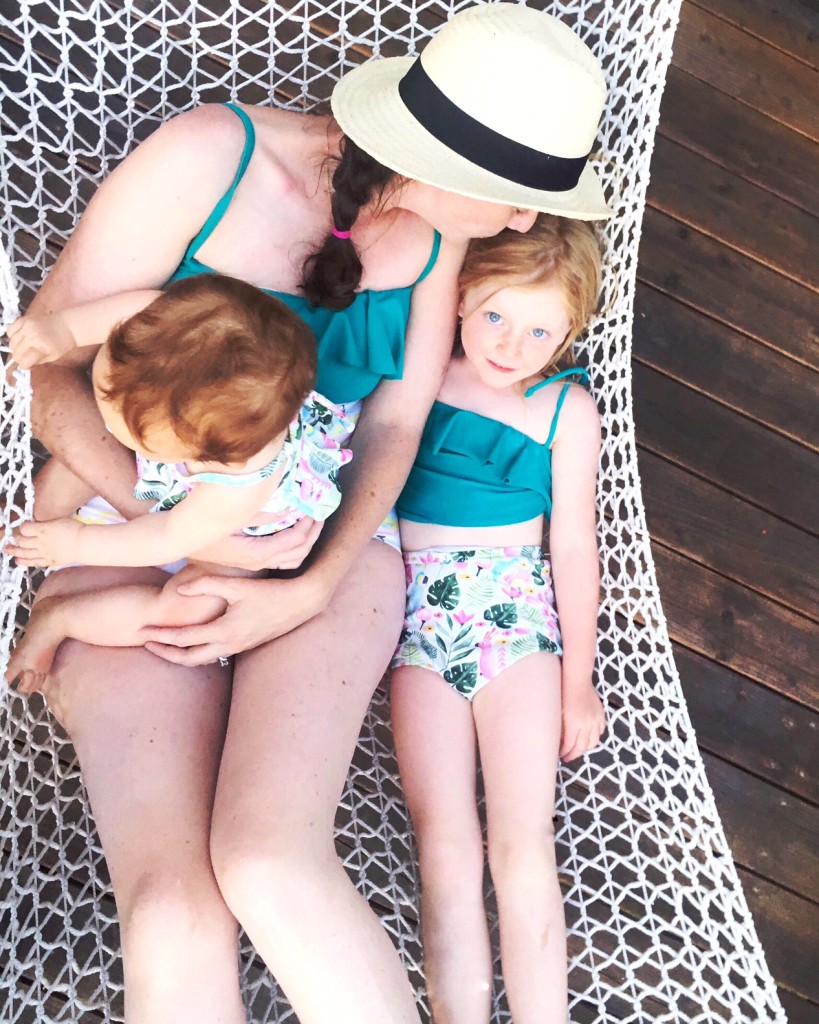 The girls and I have been living in our June Loop swimsuits since we received the collection samples. They are some comfortable and fit perfectly! I think the swimsuits run a tiny bit on the smaller side so don't hesitate sizing up if you are between two sizes. My girls are on the taller side but so you know Penelope is wearing a size 1-2 in the pics, Freia a size 3-4, Madeline a size 5-6 and Olivia a size 7-8. I am wearing a size M in the pictures -again, I am also quite tall. If you have any Qs regarding fit/sizes, just reach out to June Loop on Instagram or via email and Kristie is amazing at giving more details.
and I hope that you guys enjoy yours just as much if you decide to get one

I can't wait to hear what you guys think of the collection! And again, don't forget we're giving away a woman + mini swim set, so make sure to enter here on the giveaway post

You might also like: