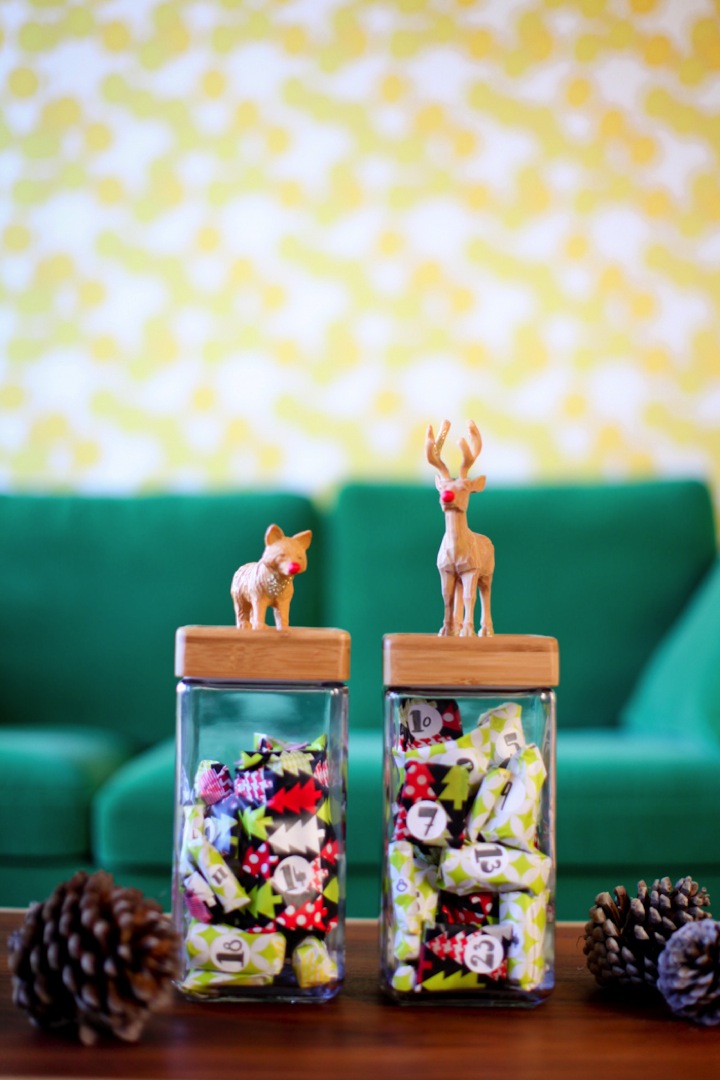 Today I thought I'd share this little advent calendar I made for the girls this year. Sorry, no detailed pics of the DIY – I actually wasn't originally thinking about showing them on the blog, but  I love the way they turned out and figured I'd show them to you here

All supplies from this project come from Target, from the canisters to the ornaments, including the tiny presents and even the wrapping paper from the dollar section. It is so easy you'll put it together in just minutes – well, not including wrapping the 24 presents, that take a bit more time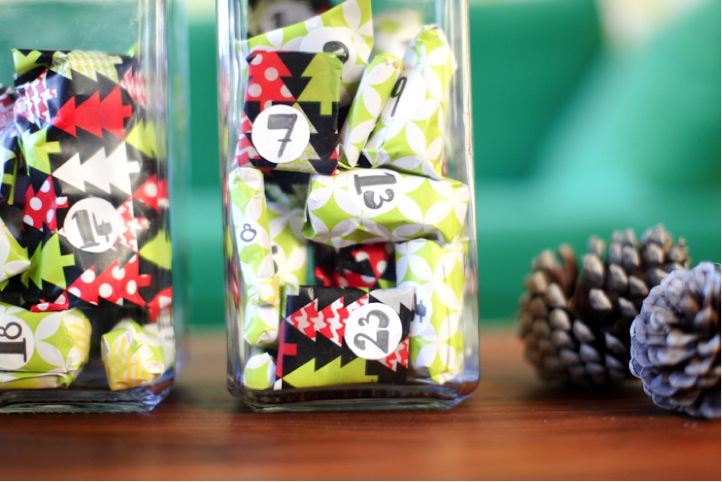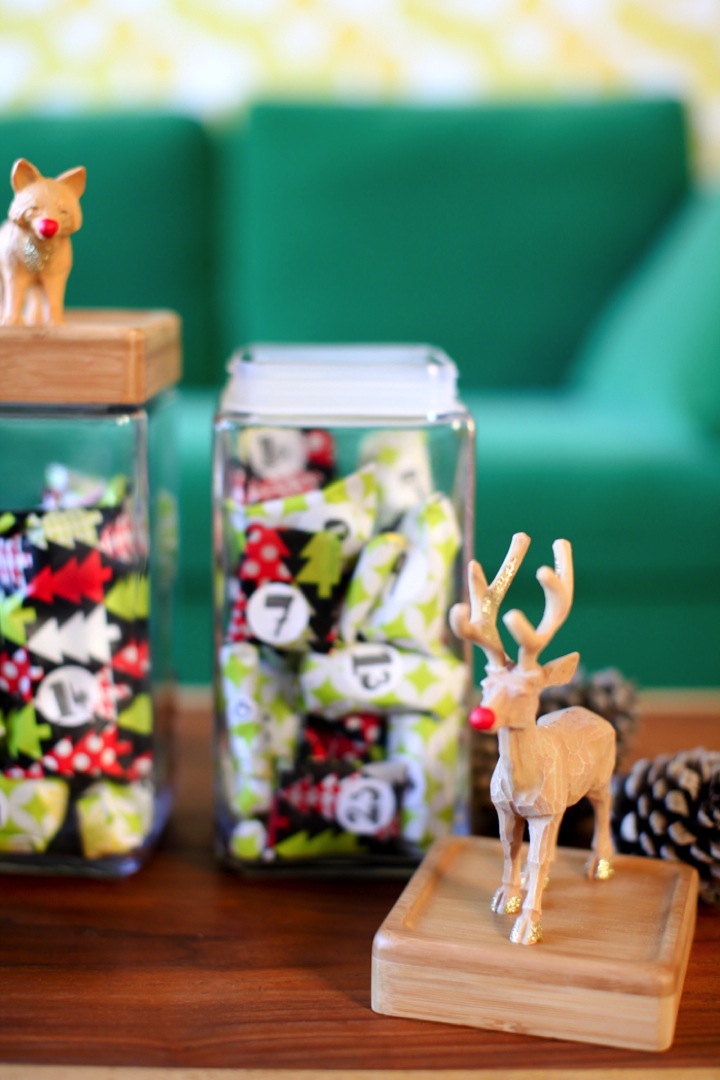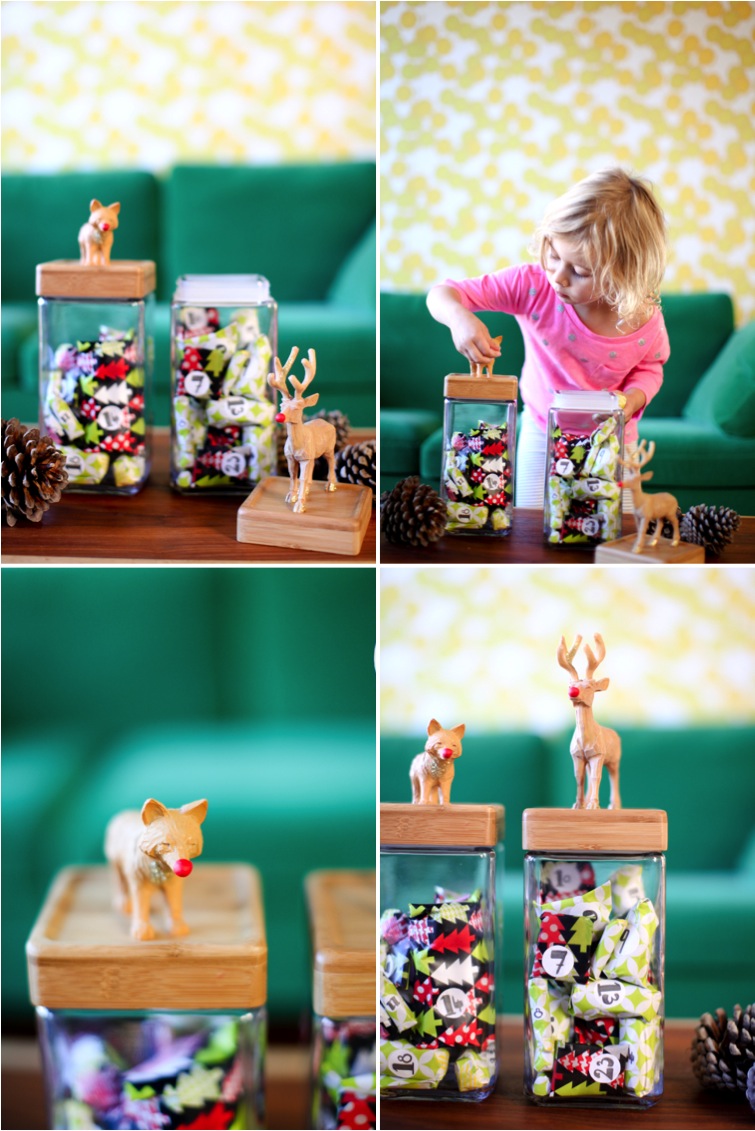 Here is what I did:
1. Cut off the attachment part of the ornaments so you can't see them anymore.
2. Glue the ornaments to the lid of the canister.
3. If you want, add a little nose to your ornaments like I did – I used air dry clay and painted red when dry.
4. Wrap up all 24 goodies and stuff then in the canister.
5. Et voila, you're done!
These little jars would also be great for gift giving. Fill them up with Christmas cookies or chocolates, et voila, you're got yourself a super cute present. And the best thing – it's an advent calendar that you can keep over the years! I can already foresee these jars becoming heirlooms in our home.
Oh, and don't miss out on day 11 of 24 Merry Days! Today you can win an awesome lion jacket (the same one that Olivia owns, remember?!) by Little Goodall over at Mer Mag – so make sure to enter here. Check out all other 24 Merry Days giveaways here!
You might also like: